Are you planning for a vacation on a peaceful and isolated beach? Go no further ahead because in this article, we've created a list of a few of the world's most underrated beaches you must visit to have an out-of-the-world experience. The best part about underrated beaches is that since not many people know about them, you can have a unique private beach experience from them.
Here's a list of some of the best-underrated beaches you can visit this summer.
1. Sombrero Beach, Marathon, Florida
Sombrero Beach is also one of Florida Keys' most popular beaches, and it's the nearest you'll come to a typical Caribbean beach in the USA. Its tints, seating areas, and pet-friendly playground make it an ideal place for barbeques and picnics.
The soft sand beaches, palm trees waving, and sparkling turquoise waters render this beach a stunning and exciting location. This beach provides an incredible Caribbean adventure without needing to exit the USA.
2. Cumberland Island, Georgia
Cumberland Island, with a completely virgin beach, is characterized as a secluded paradise. The beach is 18 miles of preserved marshes, dunes, and woodland, with prowling wild horses. That's one of Cumberland Island beach's most incredulous qualities. From St Marys, Georgia, a 45-minute ferry takes you to this gorgeous underrated beach with pristine sand and wild horses.
3. Windansea Beach, San Diego
Windansea Beach is a section of the San Diego, California coastline. It's renowned for its beautiful scenery, and surf breaks that underwater reefs make. Many respected surfers have had it used as a home stop. The positioning is just correct, far enough away from the hustle and bustle of visitors but near enough town for a short day trip.
If you want to surf or enjoy a good scenic, relaxing place, Windansea Shore, San Diego, is a favorite spot.
4. Second Beach, Washington
There are three beautiful beaches on the Olympic coast of Washington, USA. The first one is readily accessible and can get busy; the third involves a challenging mile and a half walk across a thickly wooded path, but the second beach is between and right.
With its canopied trees, it is a perfect spot for hikers. Its lakes, spruce trees, stunning wildlife, and spectacular shoreline can quickly leave someone hypnotized. You are greeted by the subtle sound of rolling waves and wind across your face as you reach the shore. While overlooked, this beach offers one of the better beach experiences.
5. Capo Sant'Andrea, Elba
Capo Sant'Andrea is a remote island within the island of Elba in Tuscany, Italy, where Napoleon was banished. This side of the island is by far the most stunning and conserved naturally, predicated on the union between the sea and the mountains.
Capo Sant'Andrea is a short strip of white sandy beach that borders the sparkling blue seas with an array of sea species and stunning cliffs. It can quickly go overlooked because of its scale, but it remains a lovely and calming beach.
6. West Bay, Roatán, Honduras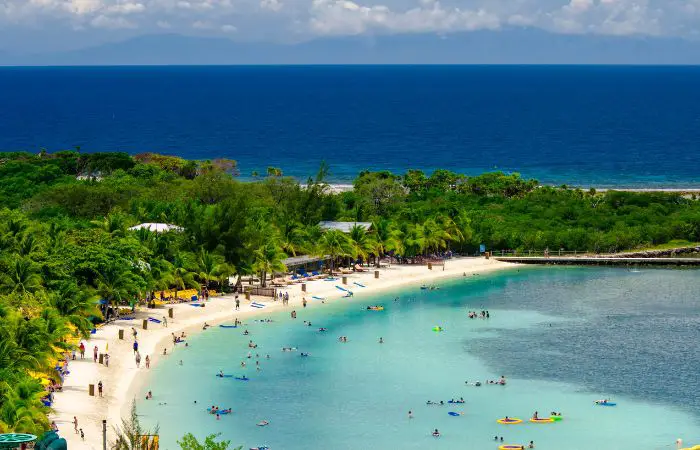 This beach is situated on Roatán's northern side, one of Honduras' most prosperous and peaceful isles.
The beaches at Roatán West Bay are ideal places for relaxing, from calm and gated resort villages to breathtaking views and clear, white sand. This also has the world's second-largest topography with coral reefs, and The Caribbean Travel and Life Magazine named it the fourth-best snorkeling spot. The waters are obvious and quiet, rendering it suitable for freediving.
It does not turn up in the minds of most visitors searching for holiday destinations, but West Bay Beach is Central America's underrated yet one of the finest white sand beaches.
Conclusion
We hope you liked the list above of the great beaches you can visit on your next vacation. Thanks for reading!