Everyone deserves to be a part of a loving family. But as we all know, a lot of the time this doesn't happen.
But of course, family doesn't always have to be blood.
According to the non-profit organization, Together We Rise, 1,200 kids enter foster care everyday.
They all want the same thing: to be embraced and accepted into a family of their own.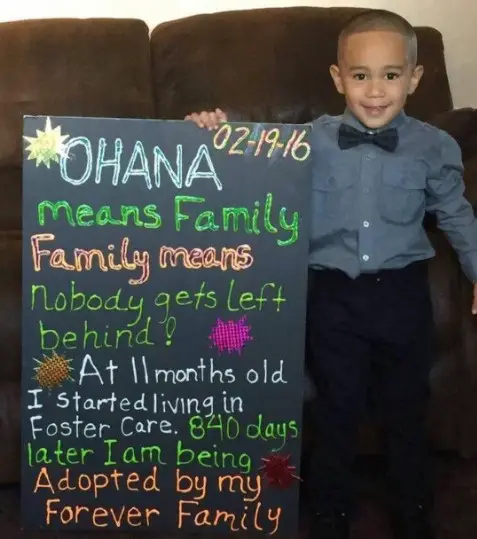 When kids enter the foster care system there's a massive amount of uncertainty on their young shoulders.
Will they ever be part of a family?
Together We Rise are determined to help kids in foster care and encourage families who are able to adopt.
The organization was started by college students who wanted to make a change.
They set out to improve the lives of kids in the U.S. foster care's system. Many are left in the system for years before they are adopted.
Some never find a home.
Together We Rise not only seek out families who are suitable for foster kids – they supply those in care with equipment for school, provide educational programs, and even scholarships.
For the last two years, Together We Rise has shared heartwarming photos on Facebook and Instagram of newly adopted kids.
The photos show the kids next to signs showing how much time they've spent in foster care.
They are then seen smiling as they reveal they have been adopted into their forever families.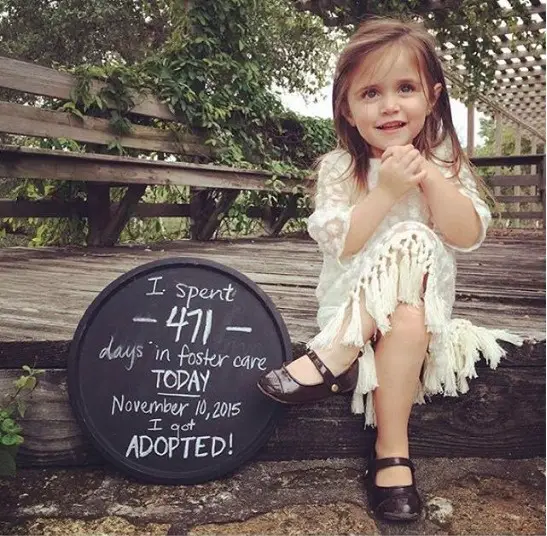 The photos are incredibly inspiring and prove the strength of love, kindness and compassion.