An handsome 11-year-old boy who was born with Down's syndrome has secured his first ever modelling job.
Joseph Hale, has scored a high profile gig as one of the new faces fronting River Island's children's range.
The little boy from Grimsby, UK, features alongside other children with mixed abilities in the 'RI Kids Squad' campaign.
Joseph, who also suffers from dyspraxia and global development delay, is seen in the advert confidently dancing and laughing. 
The youngster told the Grimsby Telegraph how much he enjoyed taking part in the shoot.
"It was nice to show the video to friends at school. People can take selfies with me now," Joseph said.
"River Island made it comfortable for me and I really enjoyed it. I was trying to get everyone to dance to the music. It is good to be able to champion disabilities."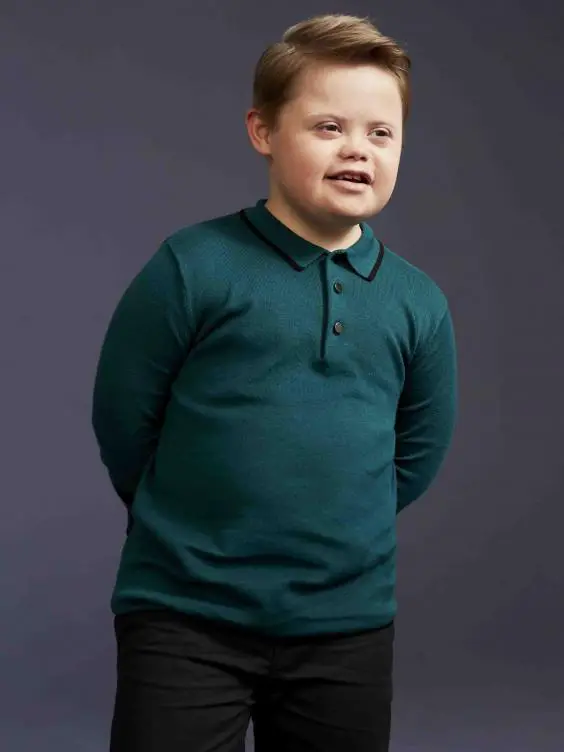 Joseph's parents Karen and Andrew saw their son's talent and signed him to Zebedee Management, a specialist modelling agency. 
They say they're extremely grateful to River Island for selecting him as it takes away the stigma associated with disability. 
"Advertising can put across in a very positive way, that even if a person has a special need and/or a disability they still have emotions, thoughts, feelings, and dreams the same as anyone else," they told HuffPost UK.
"And, given the correct guidance, support and right opportunities to be included in everything, they can thrive and achieve the most wonderful things."
Josie Cartridge, customer director of River Island added "We want to support inclusivity as a brand and are thrilled to have Joseph as part of our RI Kids Squad.
"The idea of the squad was to create a diverse group of children to portray 'squad goals', Joseph is great fun with an infectious laugh and star presence."
"We hope by being more inclusive, this will help achieve wider acceptance for people with disabilities."