Gabrielle Union has upped her fashion stakes!
The 'Being Mary Jane' actress is currently on a press tour to promote her new book We're Going To Need More Wine.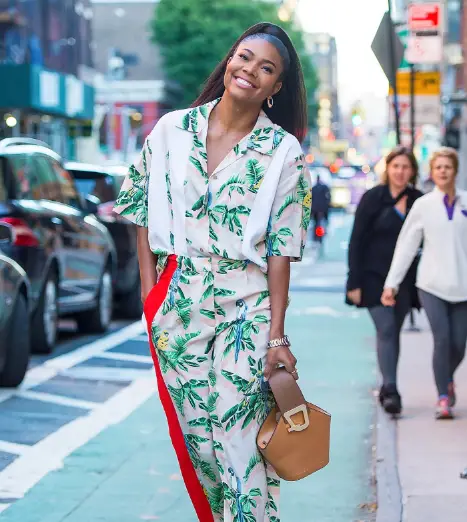 The 44-year-old wore ELEVEN show stopping outfits in four days, as she booked appearances for Jimmy Kimmel and Sirius XM.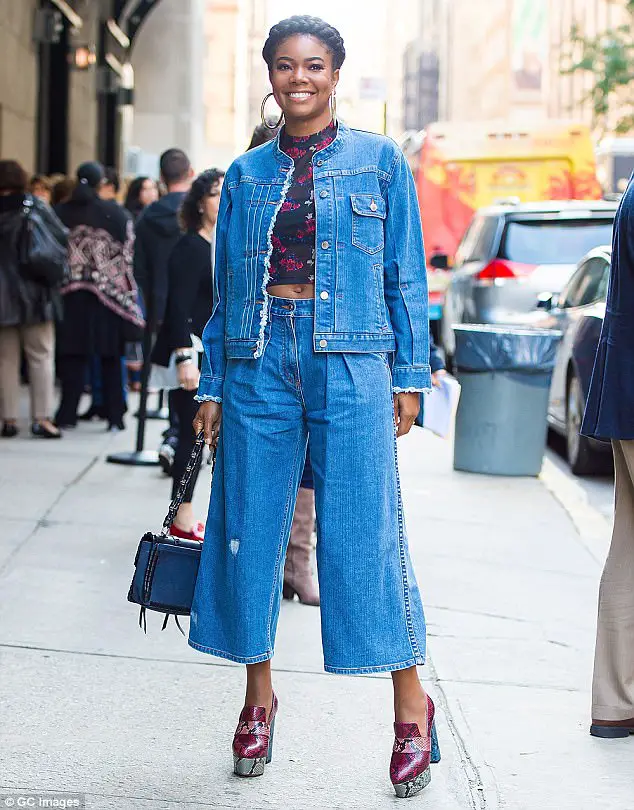 In Gabrielle's new book she opens up about her up about her "eight or nine miscarriages" with her NBA player husband Dwyane Wade.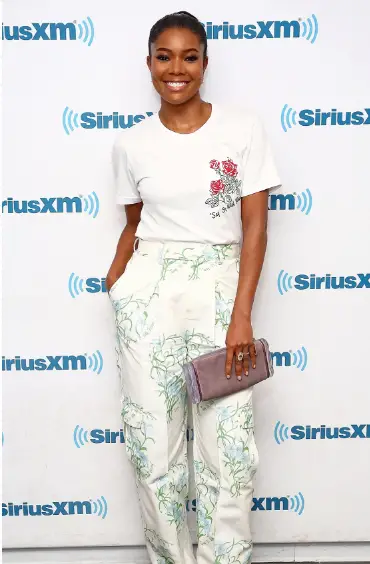 In the memoir, released on Tuesday, she also discusses her rape.
The shocking incident took place in the summer before her second year at the University Of California Los Angeles.  
In a particularly graphic passage, she shares the horror of being attacked at her job aged 19.
Gabrielle worked at a local Payless shoe store. During her time there a former employee of the chain was robbing local stores.
But while corporate bosses knew about it, and knew the man's name, the current employees did not.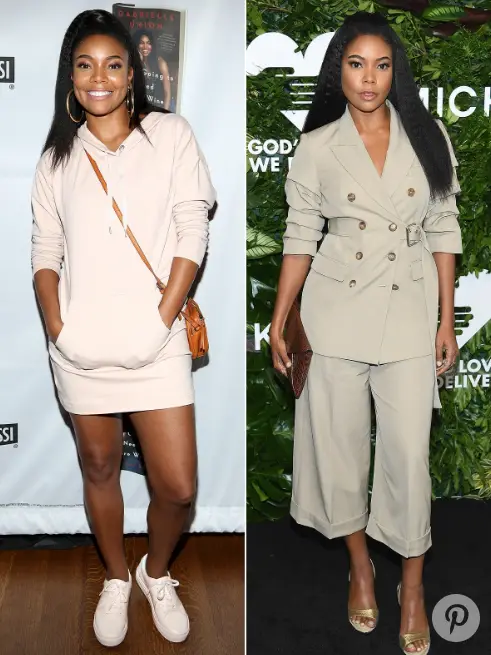 One night, that man walked into Gabrielle's store. In her book she recalls feeling a sense of unease about him  – even though he was polite and professional.
About fifteen minutes before closing, she heard her co-worker scream from the register. The man was there, pointing a gun at her, demanding the money in the register. 
After her co-worker emptied the till, he expressed disappointment over how much cash was there. 
He then ordered the two young women into the storeroom, pushing the gun into Gabrielle's back. He then told them to take off their clothes.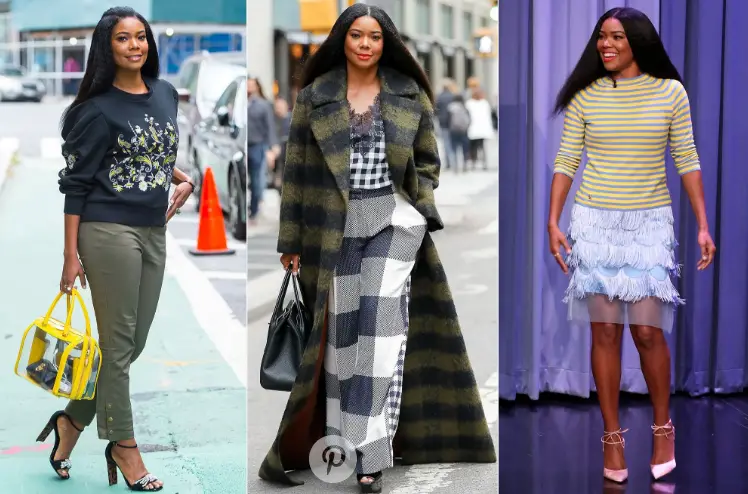 The man then singled out Gabrielle, ordering her to come with him. 
'He threw me to the ground and was suddenly on me, spreading my legs as he kept the gun on my head,' she wrote. 
'As he raped me, I began to hover over myself. I could see the whole room. I looked at that poor crying girl and thought, Things like this happen to bad people. Things like this don't happen to people like me.'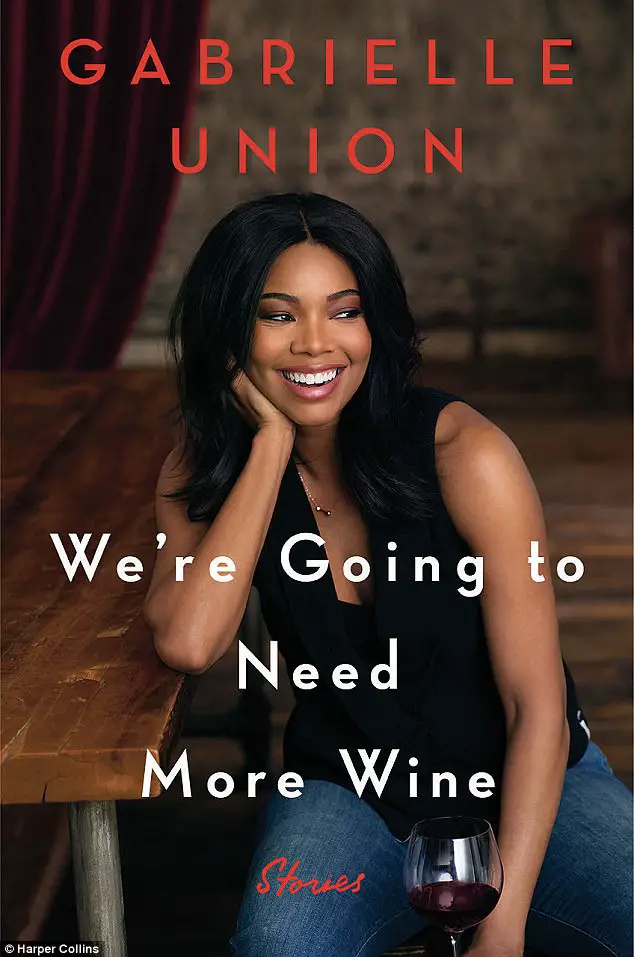 'He turned me over to go for it doggy style. He put the gun down, placing it right next to me.
"Can you hand me the gun?" He said it casually as he ripped into me, like he was asking for the salt.'  
Gabrielle successfully sued Payless, her then-employer, for being negligent in providing a safe environment.
Last month, the actress told her 8.9 million Instagram followers that she was going on tour to promote her book. 
It kicked off on Monday and will make stops in multiple cities across the US.