A woman named Amy Redhead is making the best possible use of a horrible situation.
Amy Readhead who is from the West Midlands in England has been diagnosed with terminal bowel cancer.
Unfortunately for the twenty-eight-year-old, the diagnosis came much too late for poor Amy.
As a child, Amy Readhead was diagnosed with colitis.
The disease is caused by an inflammation of the inner lining of the intestines.
Colitis causes intense abdominal cramping and pain which comes and goes at will.
Therefore Amy Readhead assumed that her colitis was flaring up when she got a particularly severe blog of stomach pain in 2017.
Doctors had warned her that she could be at risk of developing stomach cancer but Amy could not have known.
Sadly for the twenty-eight-year-old, the stomach pains turned out to be something much worse.
And terminal.
Amy Redhead decided to visit a specialist after she lost weight drastically and was feeling a lump in her stomach.
In the tenth month of October, she was diagnosed with an aggressive and rare form of bowel cancer.
Further tests revealed that the disease had already spread to 70% of her liver before it was discovered by pinpoint tests.
To further worsen the situation, she was given only six months to live.
After initially being given months to live she was recently told the outlook was worse than first thought and is being treated in a hospice.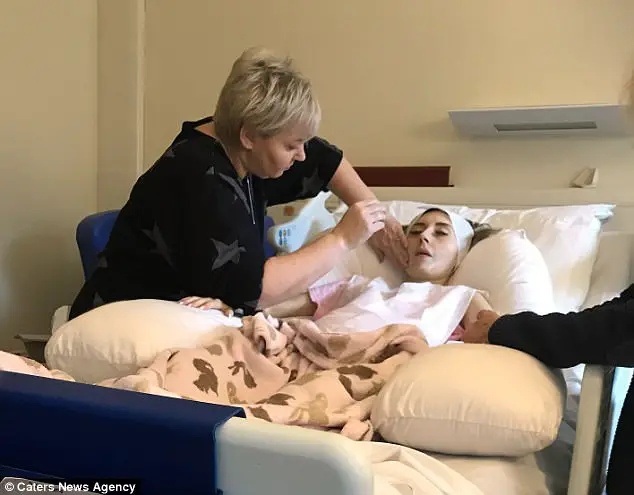 However, Ms. Redhead has shown an almost superhuman strength of character following the diagnosis.
Amy refused chemotherapy so as to be able to live out the rest of her life in the best possible condition.
She is also using social media to document her final days and is using social media to warn others about the disease.
Her condition has since deteriorated but she has not stopped her awareness campaign.
Amy's family has carried on sharing photos of her now that Amy is in hospice care and not well enough to do it herself.
Her sister Emily told Cater News that Amy's diagnosis was a huge shock for the whole family.
'Amy was fit and enjoying the gym just weeks before she was diagnosed. We don't know whether she first blamed her symptoms on her colitis but we want people to be aware of any changes if you have the condition.'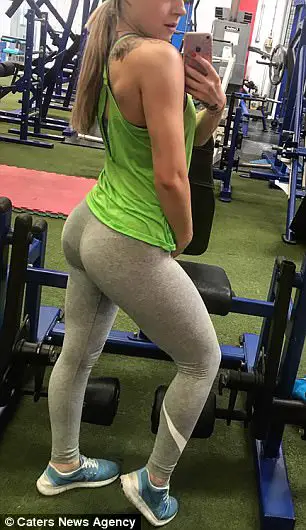 'It's important that those with the illness keep on top of their regular checks. If something feels different, or you have an unusual pain, then get it checked, as it could have saved Amy's life. We hope Amy's story highlights the link between ulcerative colitis and cancer'.
The family have also started a GoFundMe campaign to support her.
Emily also went on to praise her sister's strength and will.
She says that the family was not really surprised when she opted out of chemotherapy treatments.
'Amy is so stubborn and it was no surprise when she refused chemotherapy, the doctors had already told us it would only give us more time.

'She said she'd rather have less time and feel healthier in herself so that's what she chose to do.

'We're so grateful to have celebrated her birthday, Christmas, New Year and our dad, Robert's, 76th birthday together.
Ms. Redhead has already planned her funeral and has created a memory box to ease the pain for her family when she's gone.
A true definition of human strength.