The tea hath spilled over hunty!
Your favorite 90's singer Brandy Norwood reportedly skipped her brother Ray J's baby shower.
This after falling out with Ray's pregnant wife – reality star Princess Love.
According to TMZ, the Moesha star wasn't the only one to miss out on the family occasion.
Over the weekend, Brandy and Ray J's mom Sonja was also reportedly absent.
It is claimed the mother and daughter became embroiled in a bitter spat with Princess Love.
The mom-to-be was said to have shared cryptic tweets about cheating and not staying in a relationship just because you have a baby.
Brandy and Sonja were said to have confronted Princess Love about her so-called thinly-veiled dig at Ray J.
This reportedly sparked a heated row between the trio – with Princess telling them to stay out of her relationship.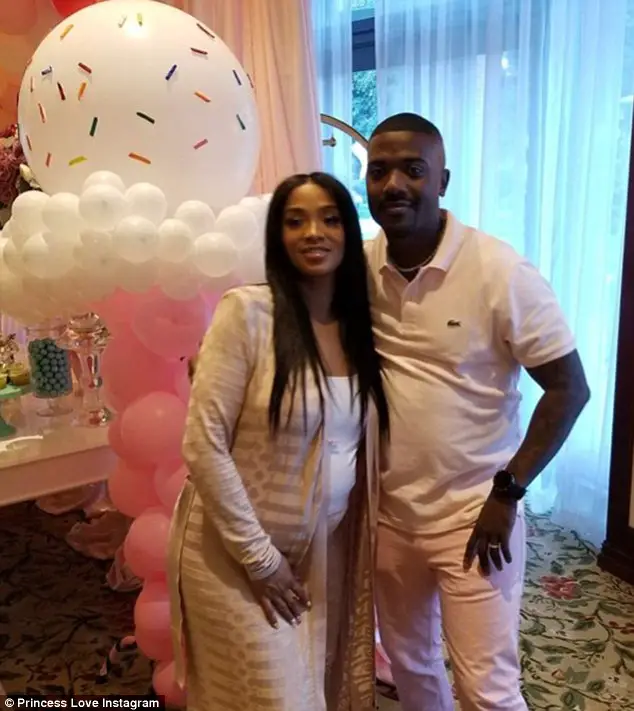 The American gossip site reported the women's war of words was 'absolutely' the reason why Brandy and Sonja skipped the baby shower.
Ray J and Princess Love hosted their glitzy party at the Four Seasons Hotel Westlake Village, California over the weekend.
After the rumors began to circulate, Brandy wrote a message on her Instagram page explaining why she wasn't in attendance.

©John Paschal/jpistudios.com
"Congrats to my brother and sister on their Baby and Baby Shower.'
'I'm very excited to be an Auntie. So sorry I missed this moment with the both of you.'
'I had a show in Hampton Virginia on the same day but I'm so glad I was able to push my flight back for the gender reveal the day before.'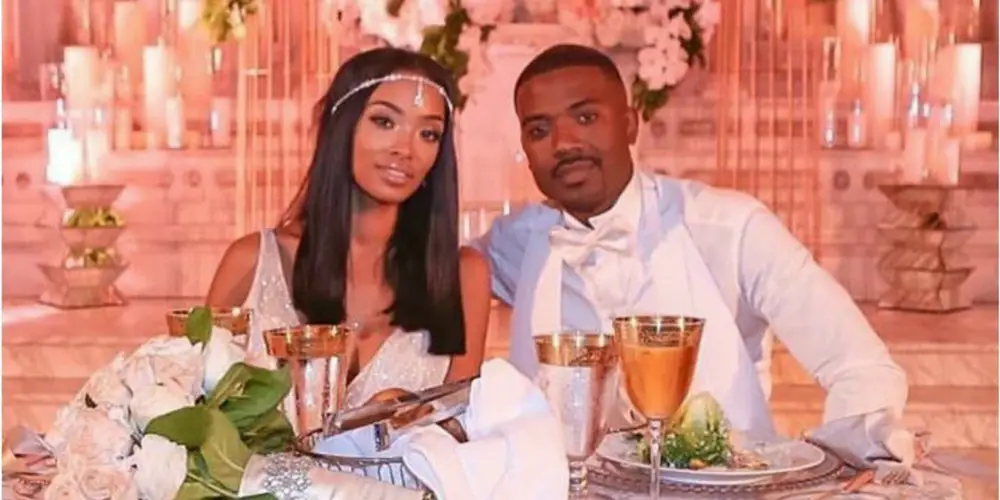 'There is nothing here but love and no matter what anyone says we are family and we will always be. Your beautiful bundle of joy will change our lives forever.'
'Love you Prinky @princesslove and I love you infinity @rayj May God continue to guide you and keep you. #ForeverNorwood'
But Princess wasn't here for what Brandy had to say. She shadily wrote in the comments: 'STFU posting this I should post what you just text me.'
Brandy has since deleted the message.

Instagram
Back in January, Princess Love sparked rumors she had split with Ray J over his alleged infidelity.
In plain black text on a white background, a deleted meme on her Instagram page read:
"The problem is women think he will change, he won't. And men make the mistake of thinking she will never leave, she will."
The caption of the meme was perhaps even more revealing.
"Keep foolin the world but you can't fool me anymore," Princess wrote, accompanied by a peace emoji.
She also deleted all the pics of them together on her page.

Instagram
But the couple soon reconciled.
They were excited to announce to the gender of their unborn child during their recent festivities.
Ice cream-themed balloons decorated the swanky venue and the table was covered with sweet treats.
The expectant mother shared a slew of pictures from the glamorous event with her 1,500,000 Instagram followers on social media.
In the caption of the photograph slider: 'Baby Shower #2 was amazing! Filled with so much love and laughter with family and friends. Thank you all for celebrating our beautiful baby girl.'
Ray J announced their exciting pregnancy news back in November late last year during an appearance on the talk show The Real.
The lovebirds are expecting their first child shortly after they tied the knot at Los Angeles' Cathedral of Saint Vibiana in August 2016.