Jacee Dellapena is one incredible big sister. 
Photos captured the incredible moment the 12-year-old helped deliver her baby brother on Tuesday.
Jacee was in the room as her mom went into labor at the Baptist Hospital in Jackson, Mississippi.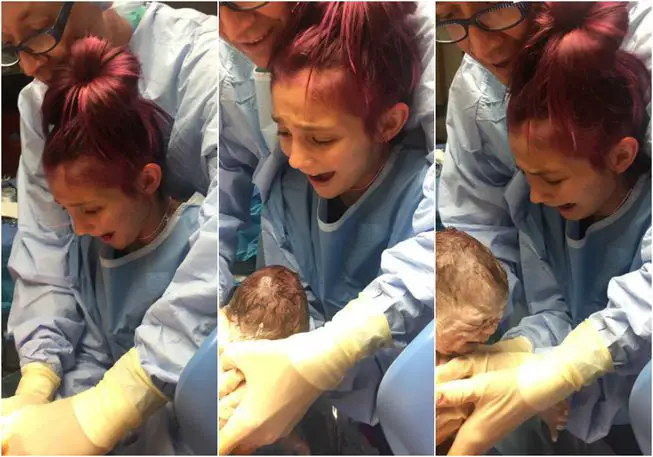 Jacee's mom, Dede Carraway, says her daughter was a big help as she was in labor. 
Her obstetrician Dr Walter Wolfe saw how Jacee was eagerly supporting her mother.
He then asked if she wanted to deliver the baby herself.
Dede says Jacee wanted to be in the room a couple of years ago when her middle son, Zaydn was born.
But at time her parents decided she was too young.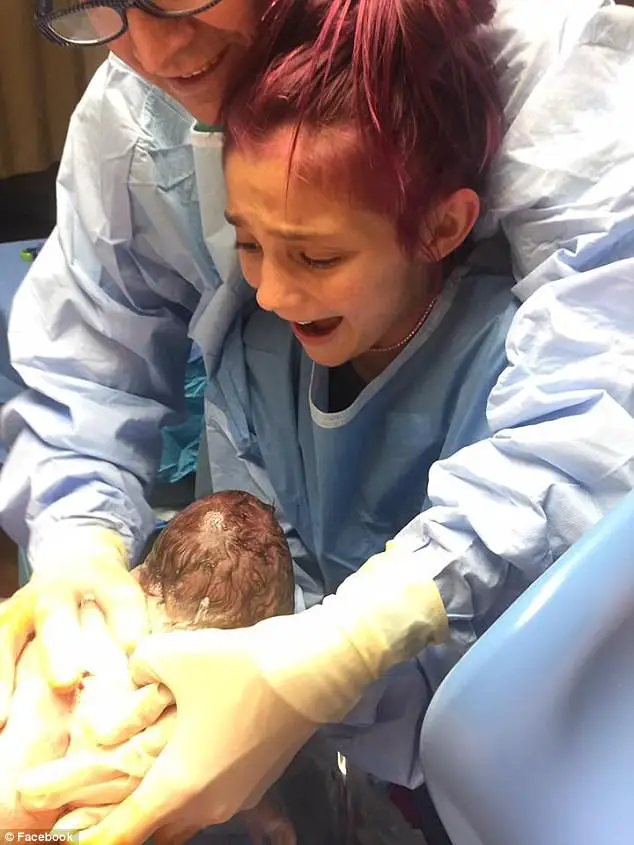 But Dede insists this – her third child – will be her last. So the family decided Jacee was ready to be in the room during delivery.
'I started crying because I thought I wasn't going to get to see him be born, because I was too short,' Jacee told MS News Now.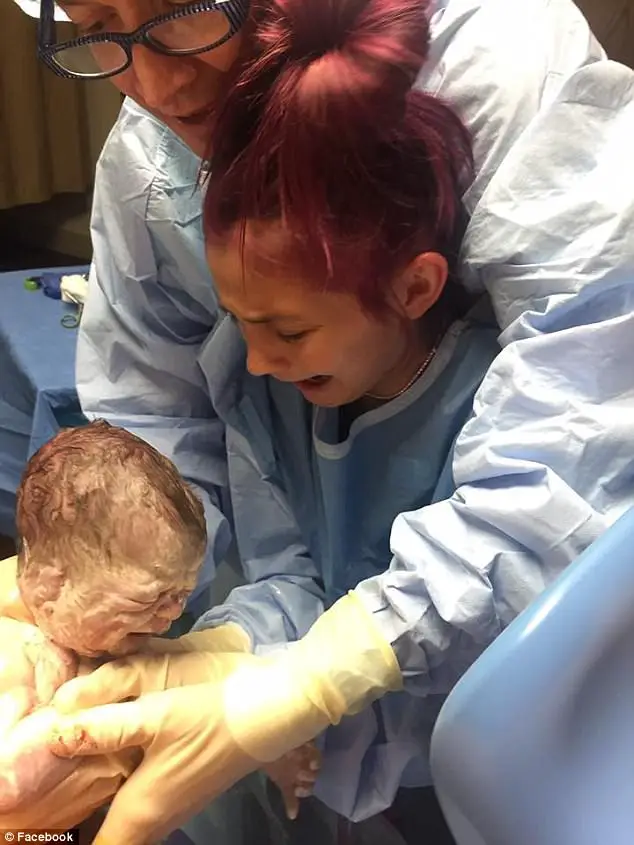 'Doctor Wolf said, "Why don't you just let her suit up and deliver the baby?"' Carraway continued.
'And I said "What? No!"'
But Jacee was already outfitted in scrubs and latex gloves.
Her father, Zack, captured the moment on camera as Dr Wolfe guided Jacee's hands through the entire birth. Jacee even cut the umbilical cord.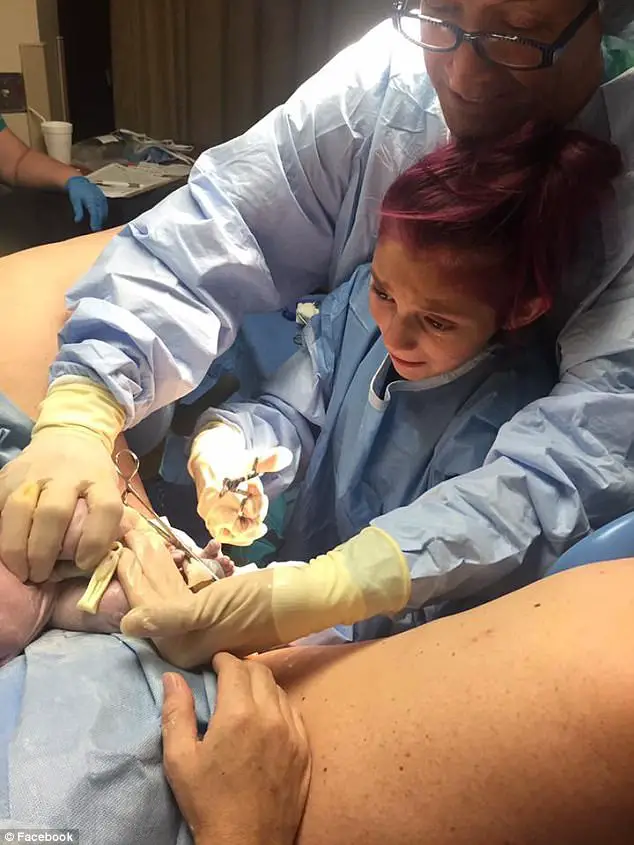 In a Facebook post about the birth, Carraway wrote: 'I have the most AMAZING doctor!' 
Carraway gave birth to a seven-pound, six-ounce baby boy named Cayson.
One Facebook user wrote: 'I have chill bumps looking at her reacting. She will love that brother even MORE because you let her be part of this. My heart is going to explode!'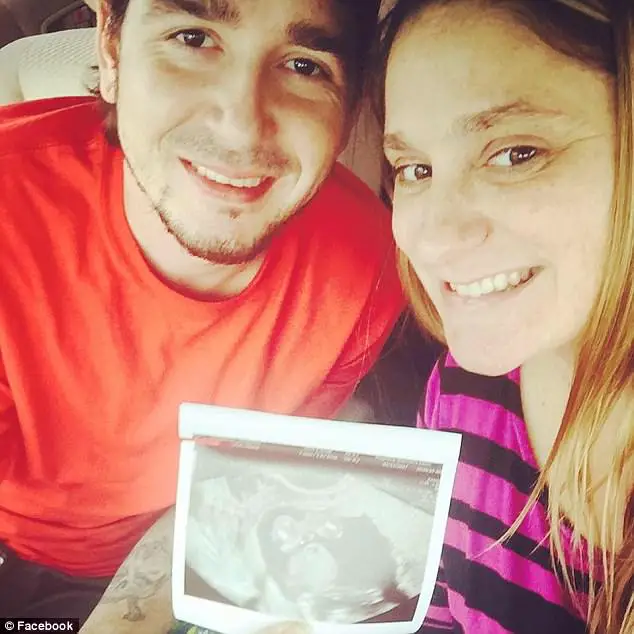 Upon delivering Cayson, Jacee said: 'I was like, "Wow, like I've played fake doctor before", but this is, like, the real thing, this is the real deal. I was really nervous.'
'I actually, like delivered him, like, he let me actually push down and pull the baby out,' Jacee said.
The Facebook post by Nikki Smith has been shared more than 169,000 times and liked more than 189,000 times.