For decades author Roald Dahl's books have been loved by children all over the world.
These kids, who beg their parents to read one more chapter of Charlie and the Chocolate Factory or The BFG, have vivid imaginations on what these characters look like.
For the 1996 film Matilda, directed by actor Danny DeVito, the evil principal Miss Trunchbull was played by Pam Ferris.
She more than rose to the occasion.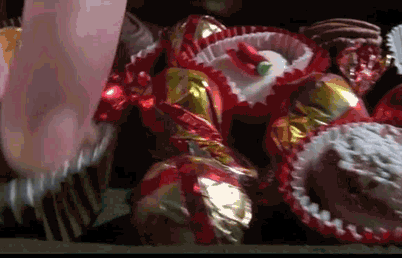 In the book Miss Trunchbull is a truly terrifying headmistress. She scares her students into submission by telling them she was 'never a child herself.'
Pam Ferris had to work tirelessly to bring Miss Trunchbull to life. She spent hours in makeup and hair to achieve her monstrous look.
In the film Ferris had crooked teeth, bushy eyebrows and even a slight moustache.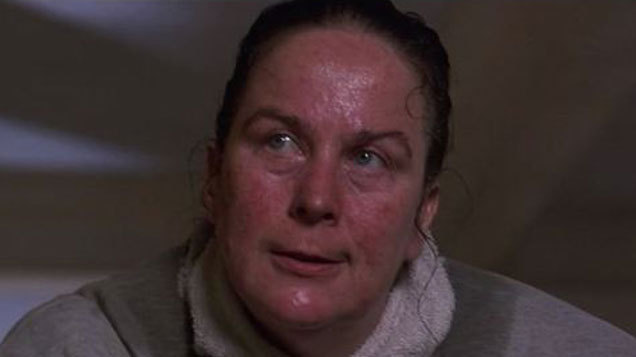 "We were going to have big top teeth all the way across but in the course of extra teeth being fitted I said I quite like it with only half in because it gave me a kind of Elvis sneer," Ferris recalls.
"So we left just the one side of extra teeth in and it did a wonderfully cruel thing to my mouth."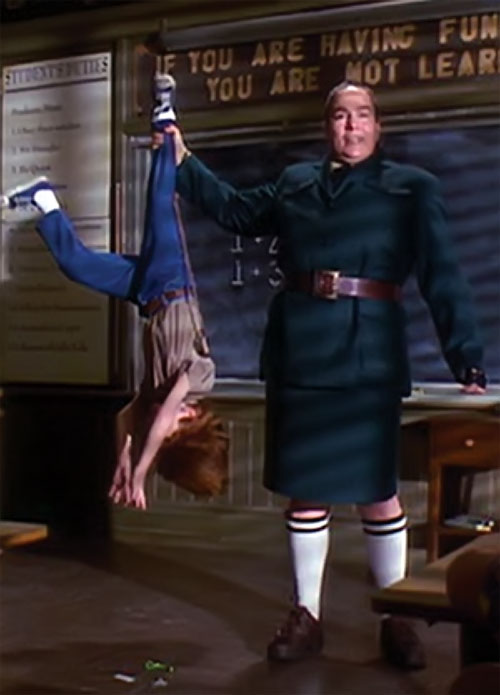 Ferris also stayed in character the whole time, even when she wasn't filming.
"We had a discussion, Danny (DeVito) and I, before we met the little ones, that I should stay aloof from them and only meet them in character to try and keep that awed look in their face and the fear," she recalls. "It's not a Daniel Day Lewis thing – it was for the benefit of the little ones."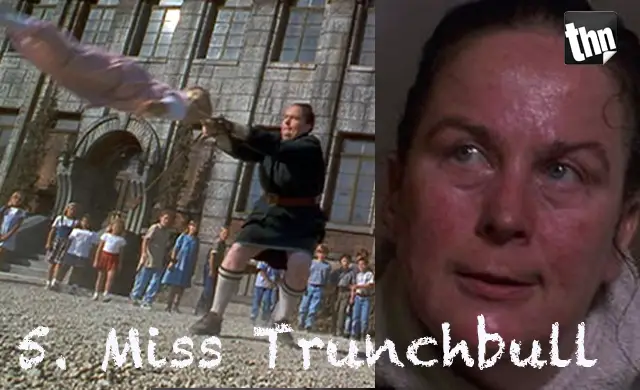 Her portrayal of Miss Trunchbull even sent her to the hospital.
Her eyes had to be washed out from all the chalk that got in her eyes in the classroom scene. She also got stitches in the scene where she was throwing the little girl over the fence.
In reality she was holding on to wires that were attached to her hand, during the take the wires nearly took her finger off.
Ferris admits her inspiration for Miss Trunchbull came from someone she knows. She revealed to the U.K's Radio Times magazine that she modeled her character after a local gardener.
"My gardener is a whole different board game – she's now 80 and still working trimming hedges and she's the most incredible bully to her clients and we love her," she says. She continues, "But she has that sound in her voice – you know, that kind of hard sound."
In reality, Ferris is a good looking and elegant woman.
The actor never had children herself. "I was obsessed with work in my youth. It's why I didn't get married until I was 38 and the reason I didn't have kids. Not having children isn't a sadness in my life, though."
"I know I wouldn't have been a half-bad mother, but that's what happened. There's no regretting it."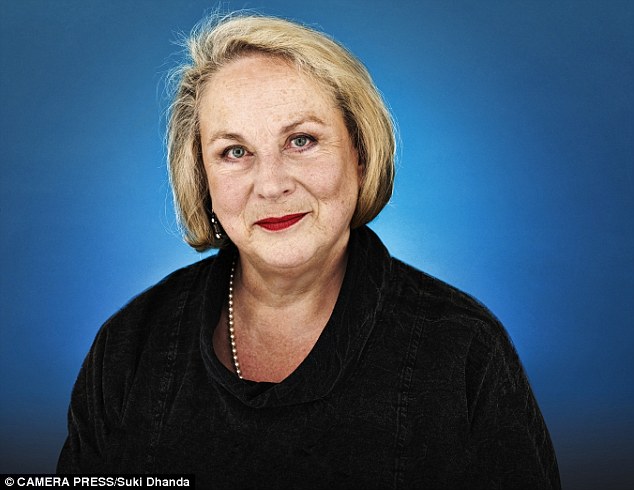 Ferris played another hated character in a famous film. She was Aunt Marge in Harry Potter and the Prisoner of Azkaban.