I've been watching America's Next Top Model since I was a teenager. In that time, the program has produced 23 cycles and hundreds of models.
Social media was not what it is now when the show first debuted in 2003. It was hard to keep track of the models once their cycle ended.
Nowadays you can follow your favorite model on Instagram. Although not all of them became supermodels, the majority who are making a name for themselves.
Check out some of the most successful stars post Top Model.
#1.
Fatima Siad: Cycle 10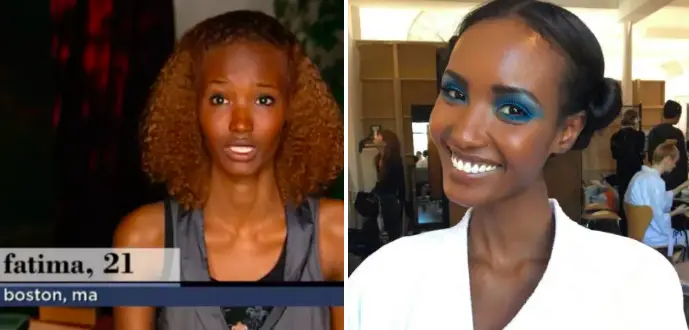 I was so inspired by Fatima and her story when she appeared in the 10th cycle of Top Model.
Not to mention she was and still is stunningly beautiful.
Siad grew up in Somalia with her mother and two sisters. Her parents divorced when she was only a child. She tragically underwent female genital cutting when she was just seven years old. Her two sisters were also killed by the Somali army during the civil war.
Her mother took Fatima when she was 13  to the U.S for asylum.
Since Top Model, Siad has been the face of Becca cosmetics, Sephora, and Aveda. She has also walked the runway for big name designers like Hervé Léger and Betsey Johnson. You can also catch her in nationwide Coca-Cola print ads.
#2. Eboni Davis: Cycle 18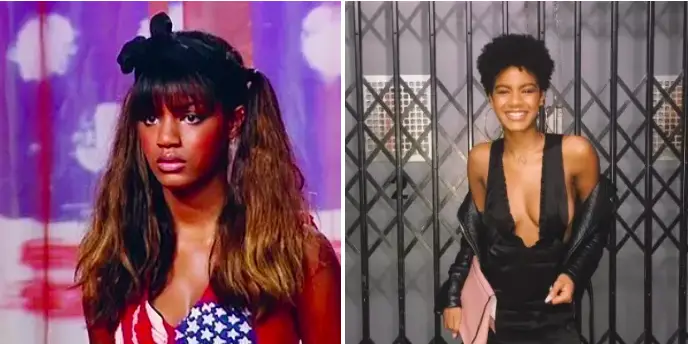 Eboni was the cute teen who appeared in Cycle 18's America's Next Top Model: British Invasion.
She was voted out over Brit Alisha White. But in a shock move Alisha chose to leave the competition too.
Since ANTM, Eboni (who now spells her name Ebonee) has appeared in lucrative ads for Pantene and Calvin Klein.
You can follow her on Instagram here.
#3. Don Benjamin: Cycle 20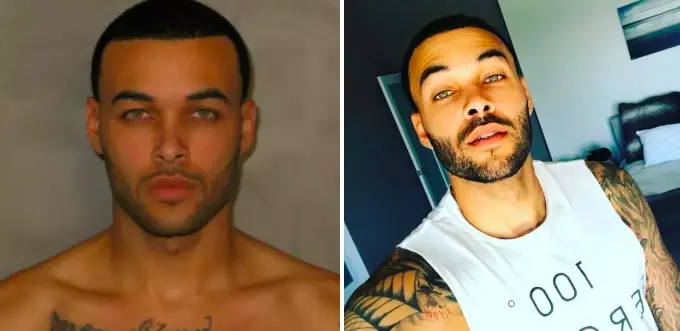 Don Benjamin was the sexy male model who stole viewers hearts.
He appeared in the Cycle 20, the first cycle that allowed male models to compete alongside women. According to his website, he's modeled for brands such as Guess, Moods of Norway, Tillys, and Pink Dolphin.
#4. 
Analeigh Tipton: Cycle 11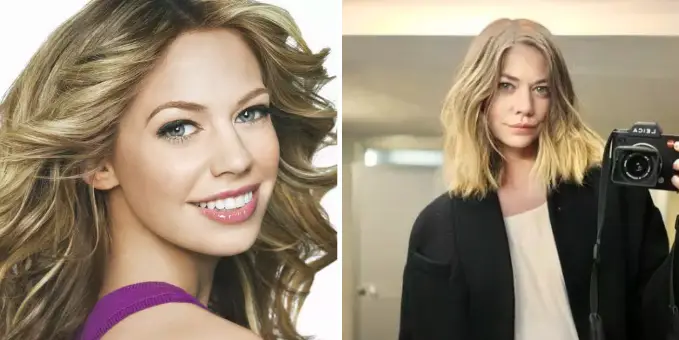 Analeigh made it to the final three during her stint on the show. Although she didn't win she's been able to carve a career as an actress.
She starred in Crazy, Stupid, Love alongside Steve Carell, and her IMDb lists several forthcoming project slated for this year.
#5. 
Eugena Washington: Cycle 7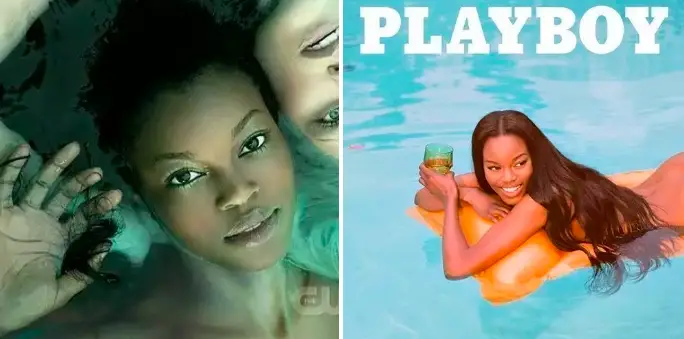 Washington made it to the final three of the competition before she was sent home,
Last year, the model was named Playboy Playmate of the Year, which came with a healthy paycheck of $100,000 in prize money.
Follow her on Instagram here.
#6. Raina Hein: Cycle 14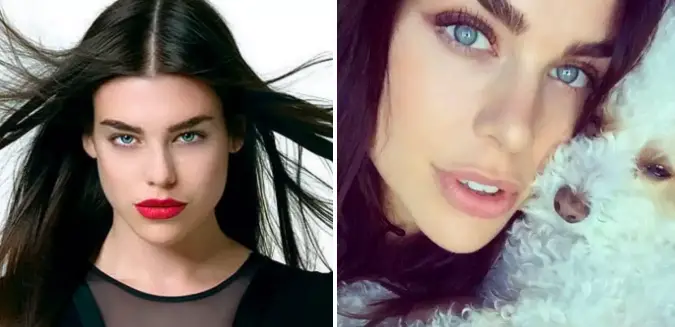 Raina's striking looks made her a standout star of Cycle 14.
Since ANTM, Hein has modeled for several huge brands from Macy's to McDonald's. She recently married NFL player Rhett Ellison and has decided to pursue a career in acting.
#7. 
Mercedes Scelba-Shorte: Cycle 2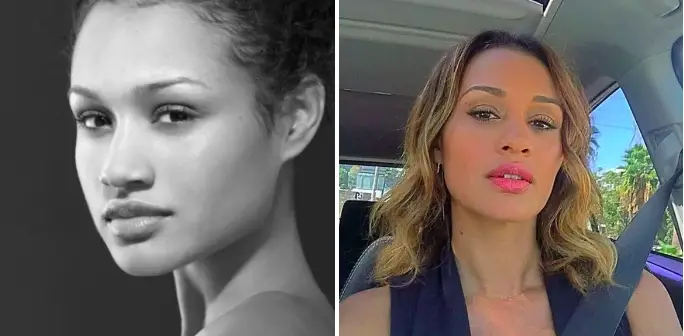 Mercedes was a popular contestant in the second cycle of Top Model. She moved viewers to tears with her battle with lupus.
She became runner up to Yoanna House.
After the show she did modeled for a number of major brands. She now runs The Gilded Fox, a jewelry site she started along with her business partner Danielly Yu.
#8. Dani Evans: Cycle 6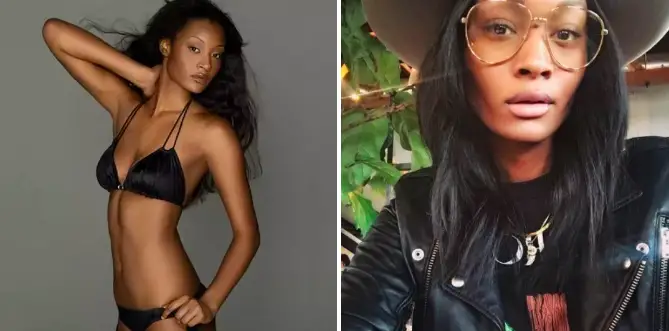 Fan favorite Danielle 'Dani' Evans won Cycle 6 of Top Model back in 2006.
She updates her Instagram frequently with behind-the-scenes images of her work.
She also wrote a book called The Skinny on Getting In, which helps model hopefuls get their start in the fashion industry.
#9. 
Nyle DiMarco: Cycle 22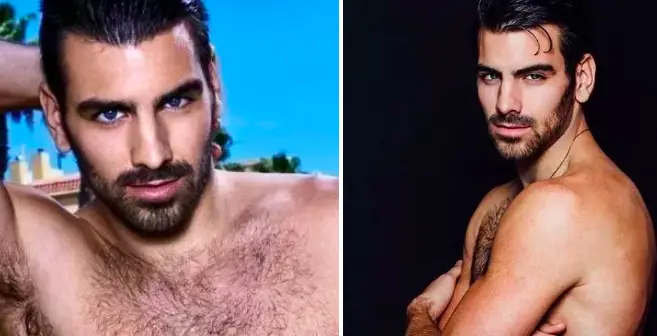 DiMarco became the the second male winner of ANTM and the show's first ever deaf contestant.
After Top Model DiMarco went on to win Dancing With the Stars in 2016.
He has also landed a ton of acting gigs on shows such as Switched at Birth and Difficult People. Last year the handsome star walked the runway for Armani.
#10. Yaya DaCosta: Cycle 3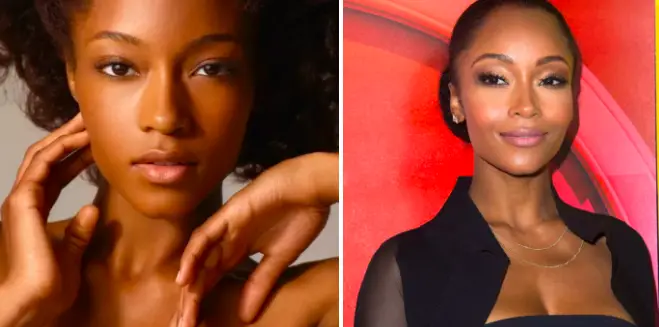 Yaya was runner up to Eva Marcille in Cycle 3 of Top Model.
After finishing the show, Yaya became a full-time actor. You can currently catch her on Chicago Med. She also made a remarkable turn in Lifetime Whitney biopic directed by Angela Bassett.
#11. 
Ann Markley: Cycle 3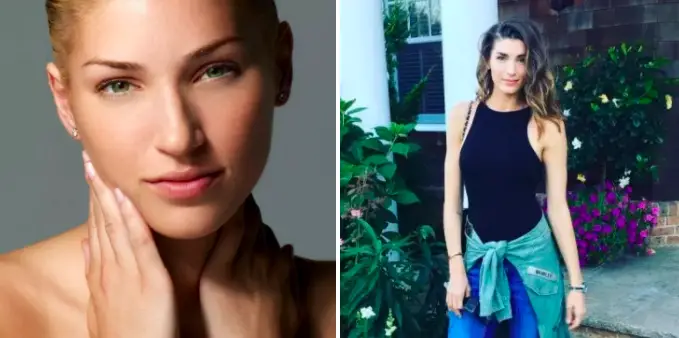 Ann is remembered for her gorgeous good looks, as well as her close relationship with eventual winner Eva Marcille.
Ann now goes by the name Annalaina Marks,
She's still taking pictures and has landed a variety of modeling and acting jobs. She's worked with Old Navy, took part in a skit on The Late Show With Stephen Colbert, and modeled for cosmetics ads for Jay Manuel beauty.
#12. Fo Porter: Cycle 12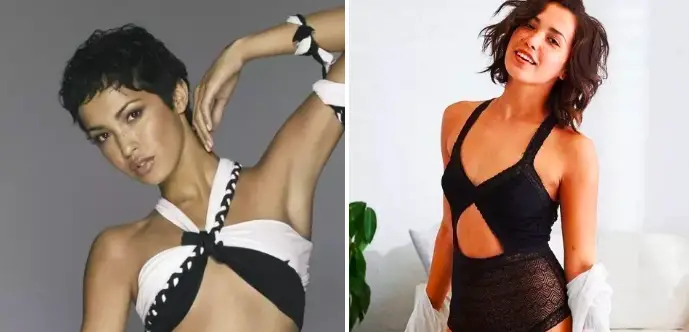 Fo took part in Cycle 12 of Top Model that celebrated short models.
Her freckles and pixie cut made her a fan favorite.
Since leaving the show, Fo has modeled for Seventeen and has done campaigns for Aerie and many more brands, like Reebok and Nike.
#13. 
Winnie Harlow: Cycle 21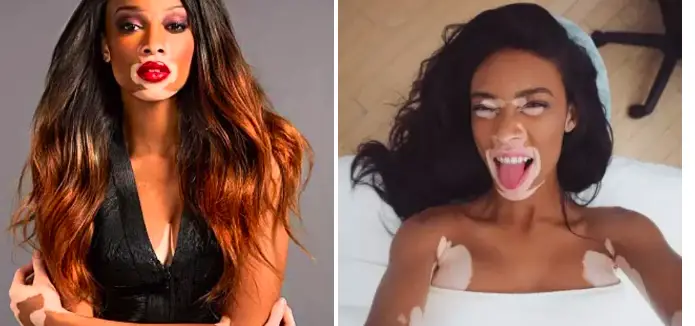 Winnie Harlow has become one of the most successful models of America's Next Top Model.
She has fronted campaigns for Desigual and Swarovski.
She also appeared in Beyoncé's 2016 visual album, Lemonade, and is constantly in the press hanging round A-listers like Jourdan Dunn and Lewis Hamilton.
#14. 
Mamé Adjei: Cycle 22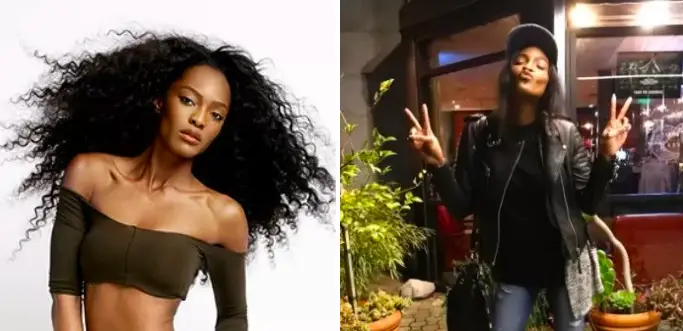 On the show Mame was known for her breathtaking looks and had plenty of attention from the boys.
After coming second to Nyle DiMarco, Mame has modeled for Pandora, Wet Seal, and Anastasia. She's appeared in V magazine and is signed to Next modeling agency.
#15. 
Brittani Kline, Cycle 16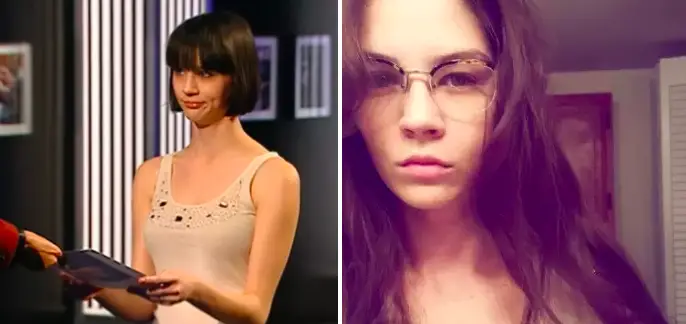 During her cycle the judges were keen to find a high fashion model.
Kline has been credited for "lifting the ANTM curse," after winners of the show fell flat from landing high profile gigs.
She has modeled for Vogue Mexico, Balenciaga and Prabal Gurung.