The American Music Awards were lit!
There were so many incredible moments. From Pink and Kelly Clarkson's soul-stirring opening to Christina Aguilera's heartfelt Whitney tribute.
We count down the best moments…
#1. TRACEE ELLIS ROSS'S HOSTING & OUTFIT CHANGES
I'm so proud of Tracee Ellis Ross. If you've followed her career from Girlfriends you know she's been deserving all the accolades she's been getting!
The 45-year-old actress was the perfect host and had plenty of energy and charm.
She also had a whopping 12 outfit changes. 
#2. PINK & KELLY CLARKSON'S OPENING DUET
This year we've seen a number of senseless shootings and devastating terrorist attacks.
So it was only right to pause and remember the first responders.
After an emotional introduction from Jamie Foxx and his daughter Corinne – Kelly Clarkson and Pink teamed up to sing the R.E.M classic "Everybody Hurts."
#3. DIANA ROSS'S RED CARPET ARRIVAL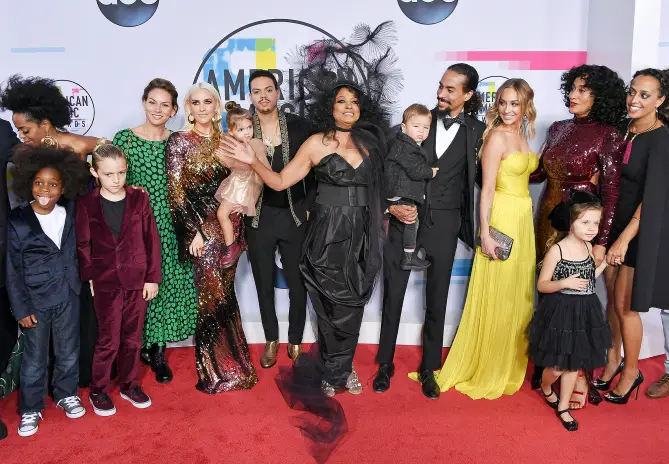 How big and beautiful is legend Diana Ross' family?
The family had a lot to celebrate, with Tracee hosting the awards and Diana receiving the Lifetime Achievement Award.
The Ross family came out to party and all Diana's children and grandchildren came to watch the show.
#4. DEMI LOVATO BLASTS THE TROLLS
The AMA's were packed with awesome performances.
While Demi Lovato was belting out her hit song "Sorry Not Sorry" an epic montage of Twitter hatred and bullying she's received was displayed on the stage.
The 25-year-old singer told the star-studded crowd: 'There's so much hate in this world. We have to rise above. And never say sorry.'
#5. CHRISTINA AGUILERA'S WHITNEY HOUSTON TRIBUTE
Twitter was divided after Christina Aguilera honored the 25th anniversary of The Bodyguard and its late star, Whitney Houston.
She sang a medley of Houston hits from the film. Some thought her performance was incredible, while others felt her singing skills fell flat.
Then there was controversy over Pink's facial expression during Christina's tribute (yes her face became a trending topic.)
Pink furiously denied any wrong doing on Twitter and called fans 'negative nancy's' for suggesting otherwise.
Pink and Xtina famously feuded for years but recently patched things up. But when camera panned to Pink's face during Aguilera's performance… was it shade? You be the judge.
#6. SELENA GOMEZ'S RETURN
We were all shocked when it was revealed Selena Gomez secretly underwent a kidney transplant.
The singer who is battling lupus, took the stage by storm in her first performance since the surgery.
With her newly blonde hair — she performed her latest single, "Wolves," bringing the drama with fake blood and smoke machines.
#7. PINK'S GRAVITY-DEFYING PERFORMANCE
Pink wowed fans with a death-defying stunt with an aerial performance on the side of the JW Marriott hotel in Los Angeles.
Harnessing up to belt she sang her ht single "Beautiful Trauma." She was also joined alongside six highly talented dancers.
Definitely needs to be seen to be believed!
#8. LINKIN PARK'S WIN
The world was shocked back in July when Linkin Park frontman Chester Bennington committed suicide. He was 41.
The band was honored with the Favorite Alternative Rock Artist Award.
Rob Bourdon, Mike Shinoda and Brad Delson took the stage to accept the award and honor their late friend.
"I got a chance to talk to [our fellow nominees] … who said really wonderful things about Chester. And they were similar to the things that our fans said all around the world about him."
"We want to dedicate this award to him, to his memory, to his talent, to his sense of humor, to his joy," Shinoda said.
"Remember, you guys — all of you, tonight — whether you're a fan or an artist, I want you guys to take a moment to appreciate what you've got and make Chester proud."
#9. THE OBAMAS PAY TRIBUTE TO DIANA ROSS
Diana Ross was honored at the ceremony by the Former President and First Lady – Barack and Michelle Obama.
Sitting together in a 30-second tribute clip, the Obamas gushed over their love for Diana and her music.
"People from the ages of 8 to 80 know every word to Diana Ross' songs and her artistry resonates with folks of every race, background and walk of life,"
Michelle said. "And today her voice is still as pure, her beauty is undeniable and her showmanship is on point as back when she was a Supreme."
Barack added that they still listen to Diana around the house, which is why he gave her the Presidential Medal of Freedom last year. "But, this is a big deal too," he said with a smile.
"Diana Ross, congratulations," Michelle concluded, "and we love you."
#10. DIANA ROSS BRINGS THE HOUSE DOWN
The music legend ended the evening with a medley of her biggest hits.
She then brought her family and friends onstage to help her accept her Lifetime Achievement Award and close out the show.
Her adorable grandkids even joined her onstage.
#11. THE STRANGER THINGS KIDS
If you're not a Stranger Things fan this one will fly past your head.
But if your one of the millions praying for a speedy Season 3, it was definitely a highlight seeing  Sadie Sink, Caleb McLaughlin and Gaten Matarazzo from the hit show.
#12. DJ KHALED'S SON'S ARRIVAL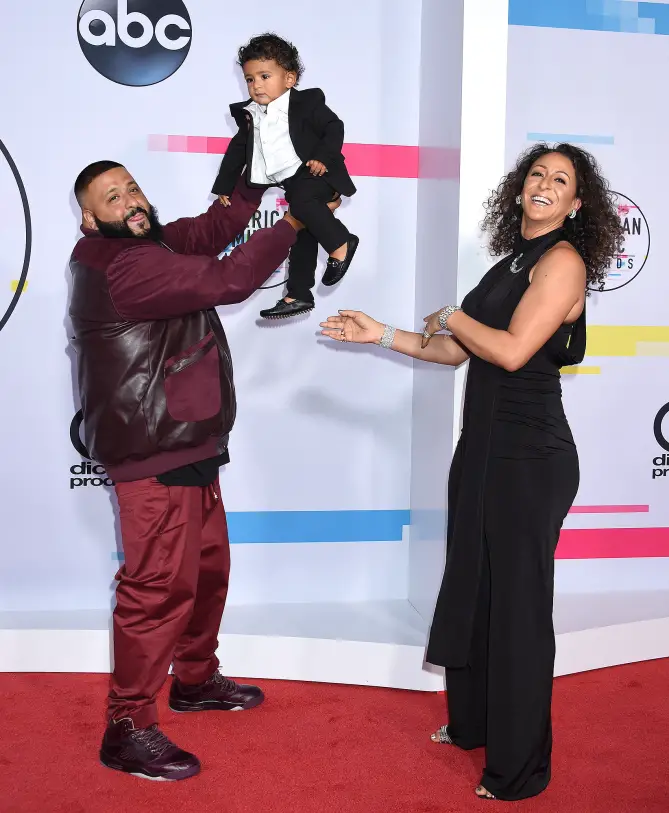 The mega producer never goes anywhere without his 1-year-old son Asahd.
The little cutie joined DJ Khaled on the red carpet alongside his mommy.
The hit maker went on to win the AMA for Favorite Song Rap/Hip-Hop.
#13. BTS'S BIG DEBUT
If you haven't heard of the seven-member South Korean boy – you soon will.
BTS is already a huge international band, but hadn't yet performed on American TV.
The guys took to the AMA's to sing their single "DNA," much to the delight of their thousands of crying, screaming fans inside (and outside) the Microsoft Theater.
#14. LADY GAGA'S PERFORMANCE BRINGS DOWN THE HOUSE
Lady Gaga performed a live rendition of her song 'The Cure.' 
Fans claimed she delivered the 'best performance of the night.'
#15. NIALL HORAN WINS BEST NEW ARTIST
Niall Horan scooped the Best New Artist Award and also performed his hit track, Slow Hands.
The 24-year-old star, who hails from Mullingar, said it was "unbelievable" to pick up the coveted award after a "hell of a year".