Jessamyn Stanley is one inspirational woman. 
The savvy North Carolina woman wants people of all shapes and sizes to reap the benefits of yoga.
Jessamyn admits she doesn't have the typical body type of a yoga teacher. But maintains it makes her all the more unique.
She has now amassed nearly 350,000 followers and counts Sarah Jessica Parker as one of her fans.
Jessamyn says she wants to empower others who may not necessarily have small physiques.
She wants people who do the exercise to ask themselves, 'How do I feel?' instead of: 'How do I look?' 
Jessamyn is now a successful certified yoga teacher, but admits she didn't always like the yogi lifestyle.
It was her who aunt who first introduced her to Bikram yoga, sometimes known as hot yoga.
As as a high school student, the unhappy teen hated it – she describes being 'staunchly anti-yoga' on her blog.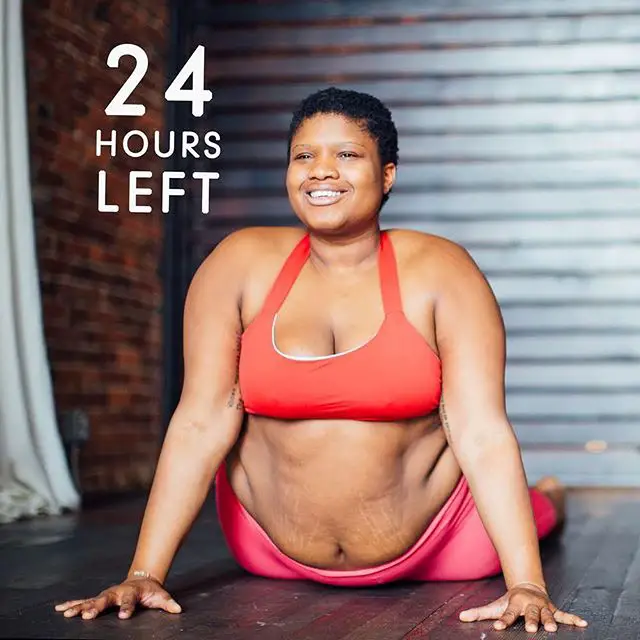 But things changed when she went on to graduate school.
A friend of Jessamyn convinced her to take advantage of a Groupon offer that afforded her one-month access to another Bikram yoga studio. 
'I was intrigued by how self-satisfying the practice could be,' she wrote on her blog. 'Unlike other physical activities, yoga awakened my spiritual curiosity even when I was pressed against the boundary of physical exhaustion.'
Jessamyn's love of yoga led to her working out a deal with the studio. She offered to help with maintenance in exchange for free classes.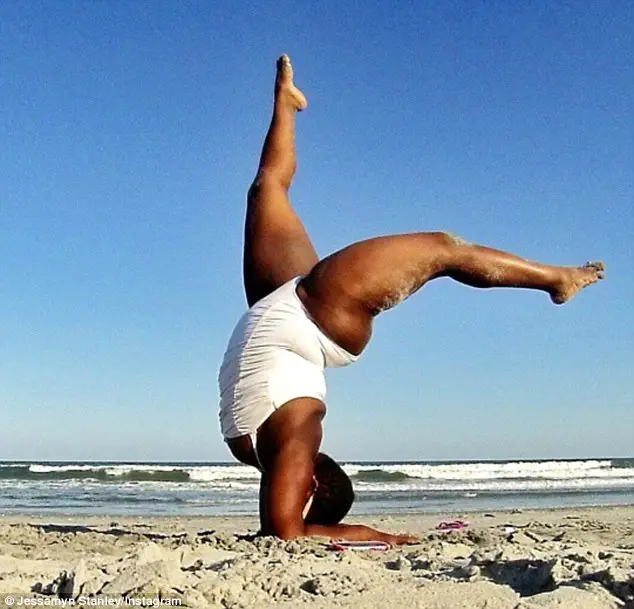 'It just feels good to work on something, you know?' she wrote online while mastering a new skill. 'To see slow progress and feel the joy of accomplishing small goals.'
Jessamyn diligently worked on poses like forearm stands and side planks on her own. She saw her flexibility 'dramatically increase' over time.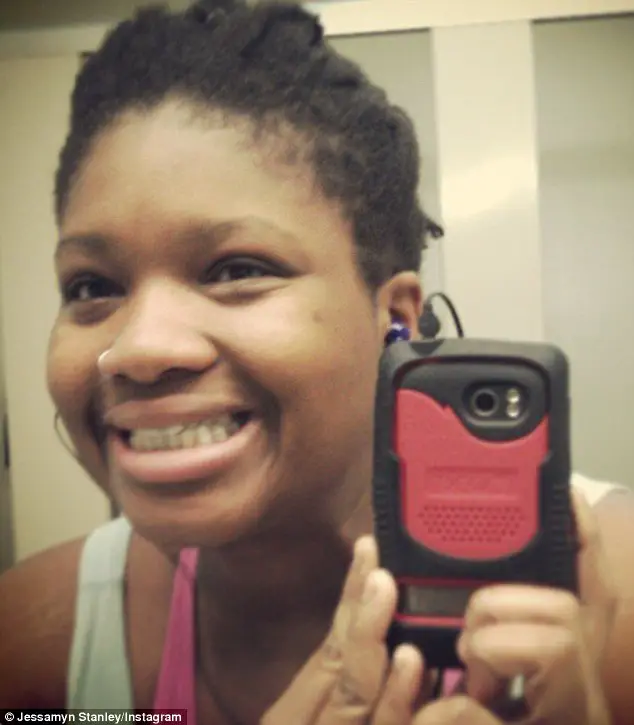 She experienced other health benefits as well.
Though Jessamyn hasn't tracked her weight loss, she has gained better muscle definition, stamina, and endurance, and her breathing and back pain have improved.
Now she is offering yoga classes of her own in the Raleigh-Durham area.
And for those who didn't live nearby, she started offering helpful tips online. She blogs and posts pictures and videos for her thousands of Instagram followers.
She's grown so popular, in fact, that she even has lucrative sponsors, whose yoga gear she wears in her social media snaps.
The body-positive advocate wants everyone to enjoy yoga and not to feel held back by their size.
'I know it can be intimidating to try out a yoga class if you're a novice and ESPECIALLY if you're a curvy novice.' she wrote on her blog.
Jessamyn encouraged readers not to give up after one class and commit for a week.
She explained the body needs to become acclimated to the new activity.
She's also has her fair share of haters – but chooses to ignore them.
In an interview with The Cut, she said that she sometimes gets messages from larger people who are afraid to do yoga because others might stare at them.
And she doesn't sugarcoat her response.
'I'm always like, "They ARE going to be staring at you." That's just the reality of it,' she said. 'The only thing that you can control is your reaction to that.'