It's Christmas, the season of giving and apparently the citizens of Great Britain are not shy about spending their hard earned currency giving the ones they love happy holidays.
Usually, Britons are a cheery sort and often hit the stores with fervor and vigor year in and year out.
This year's shopping spree has proven to be an extraordinary one as rough estimates show that apparently almost half of the UK adult population are expected to hit the high street for Boxing Day sale shopping.
The shopping spree in the holiday session this year has been an incredible one as reports show that Christmas day bargain shoppers spent £895million online with £105million spent in garages & convenience stores.
Tourists were believed to be among the biggest spenders on Christmas day as some visitors from China spent in excess of a thousand dollars at luxury stores around the country.
The shopping recorded around the country on Boxing Day is a different matter entirely.
Very surprisingly, it was gathered from Daily Mail that millions of Brits braved the cold as they joined crowds of other dedicated shoppers to battle it out for the best Boxing Day bargains.
Sale shoppers queued through the night, oblivious to the fact that it was Christmas night,  ready for doors to open as early as 6am at Next stores around the country, from Liverpool to London's Oxford Street.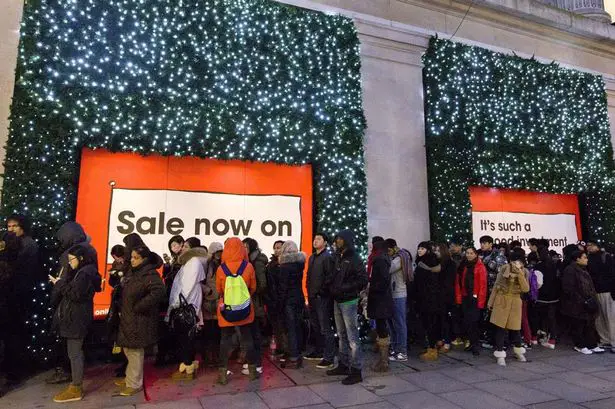 A rough estimate of twenty-three million shoppers from all across the country swarmed shopping centers and high streets in pursuit of boxing day bargains.
This astonishing high number of shoppers is at an all-time high and a staggering twenty-three percent up on last year's numbers.
The shoppers are expected to splash out £4.5billion in total, far exceeding the Black Friday (£2.6billion) and 'last Saturday before Christmas' £1.67billion spends.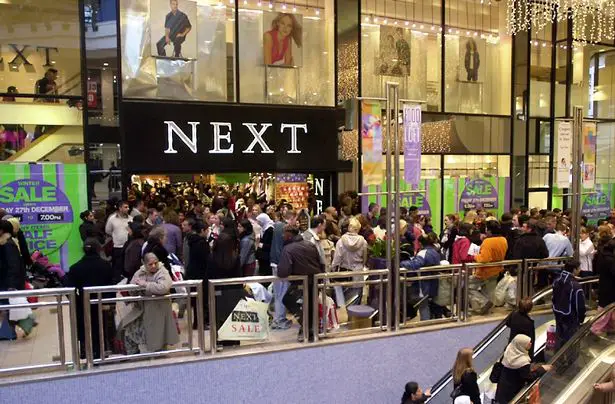 General British shopping traditions also switched for the Boxing day shopping as while sales at most stores began at 9am, supermarket Sainsbury's decided to let crowds in earlier at 8 am.
As normal opening hours approached crowds were seen waiting impatiently outside shops like Topshop, Nike, River Island and London's Selfridges as they were not to be outdone by one of Britain's top shopping outlets.
At world-famous department store Harrods, shoppers were greeted by buyers entertaining crowds while they waited.
Managers at different stores certainly were delighted to work during the hectic hustle and bustle of boxing day shopping, contributing in their own little way to the Christmas spirit.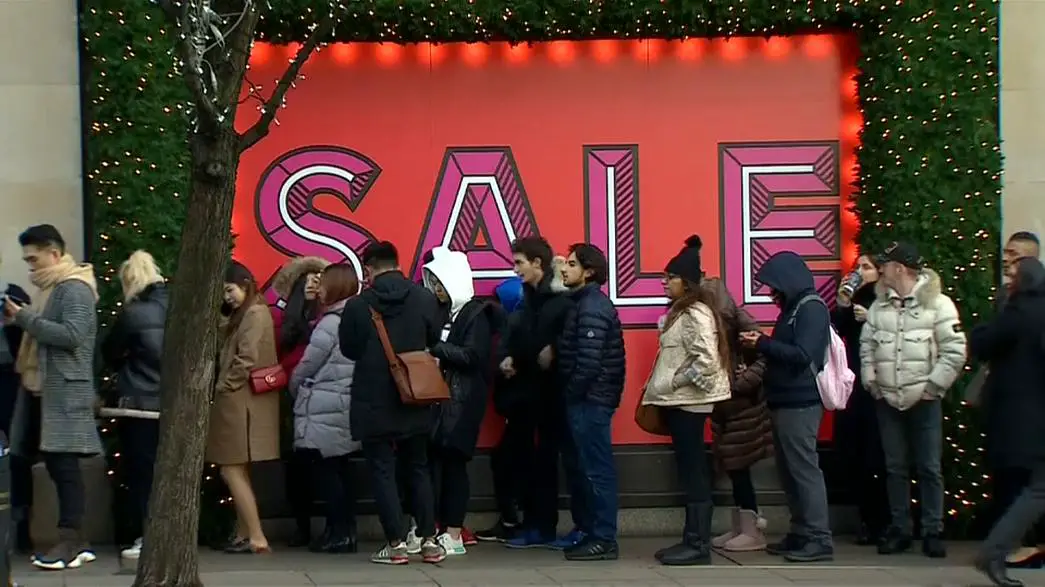 The Next store manager at the Silverlink Retail Park in Tyneside was quoted as saying
'There were 820 shoppers in the first line. People are just running in and grabbing things, we are starting to send out full price items because sale items are already going. It is one of the most hectic times of the year. It's a great atmosphere in store and I love working it, I love the team spirit'.
He further added,
'It is very hard work but we love it, It is all about a great team and it is a short shift so we still get to go home. The staff room is full of snacks and nibbles for the day, we are prepared. It is exciting when I shout 'I'm about to open the doors' and it begins.'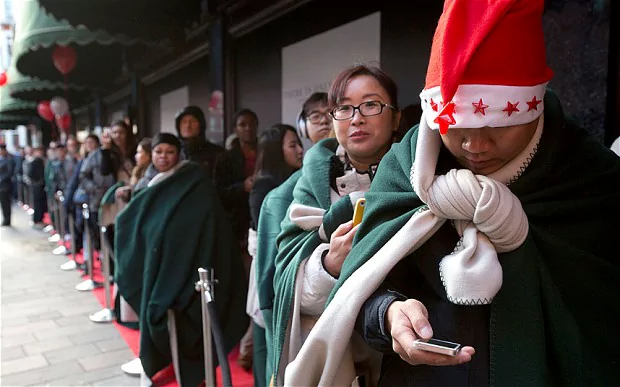 The ingress in the number of shoppers this festive season was not only limited to boxing day as there was also a marked increase in the amounts spent on Christmas Day in the Country
£895million was spent online on Christmas Day which was an eleven percent increase on last year's figure.
Hopefully, you and your family were able to get in on the top bargains around the country.