Chance Warden is lucky to be alive.
It's hard to comprehend, but this seven year-old stole a car. He then proceeded to drive it for more than 100 miles an hour.
Unsurprisingly he crashed it and was not wearing a seatbelt.The car flipped over three times in Inola, Oklahoma on the morning of December 26.
Police said the Chevrolet Cruze he was driving struck an embankment, went airborne and landed more than 200 feet away.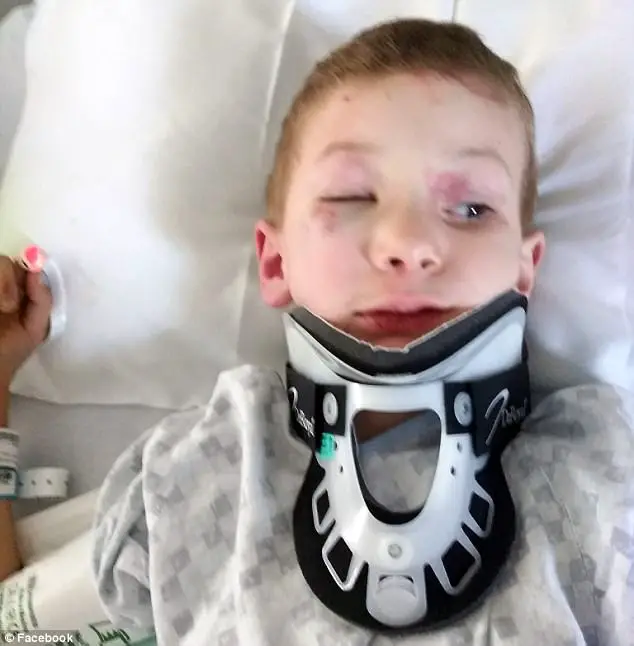 Disturbing footage from the crash scene was taken by NewsOn6 .
It showed the mangled car lying on its roof with debris scattered around.
Chance was pulled from the car with a head injury. But somehow the lucky little boy was able to talk.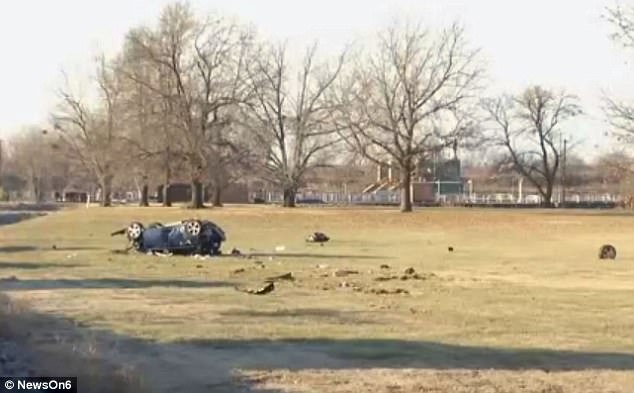 Chance was airlifted to St Francis Hospital in Tulsa.
Shockingly, this is not the first time Chance has stolen a vehicle. His mother Cyndi Nichols, 45, claims it was the fourth time in the same week.
She describes her son's actions "as a desperate attempt to try and see her."
Nichols says she lost custody of her son a few years back. Ever since she has been fighting to get him back from Chance's father.
She shared pictures on Facebook of her son in hospital with a neck brace and bruised face.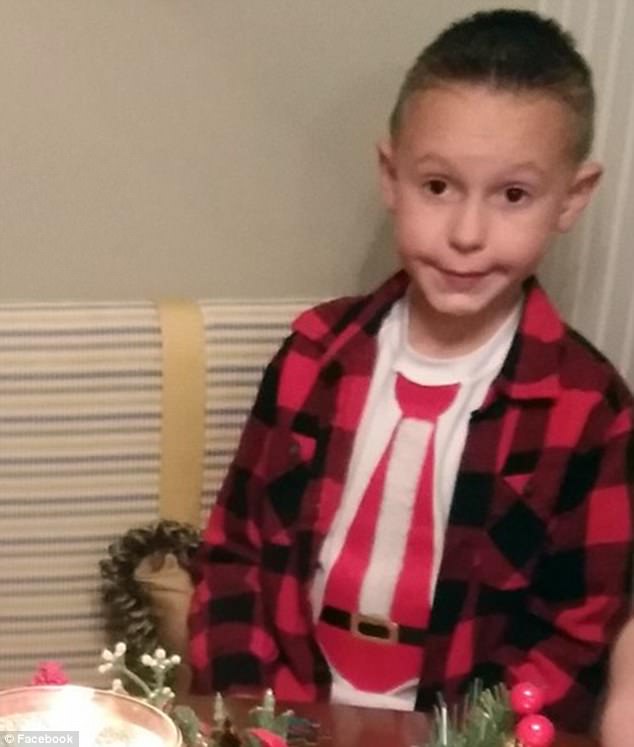 Police said they were alerted to the incident when Chance sideswiped another vehicle.
The passengers of that car called 911.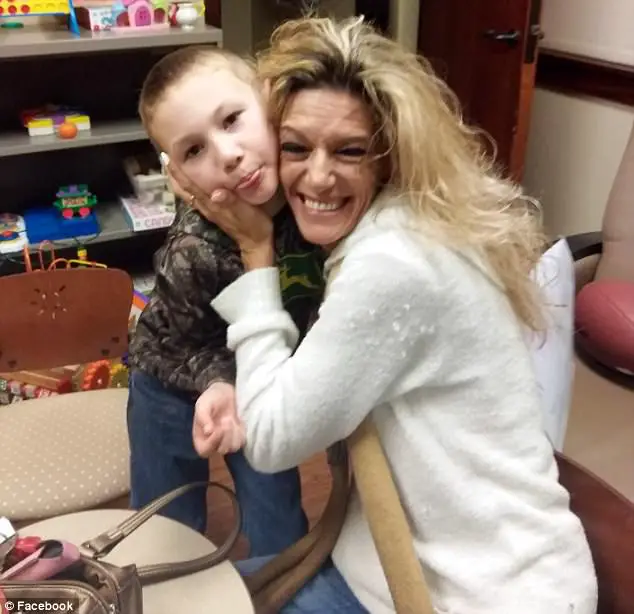 Chance had been dropped at a family friend's house by his father shortly before the crash, according to police.
The friends had asked Chance to wait on the sofa, but he took the car keys and fled.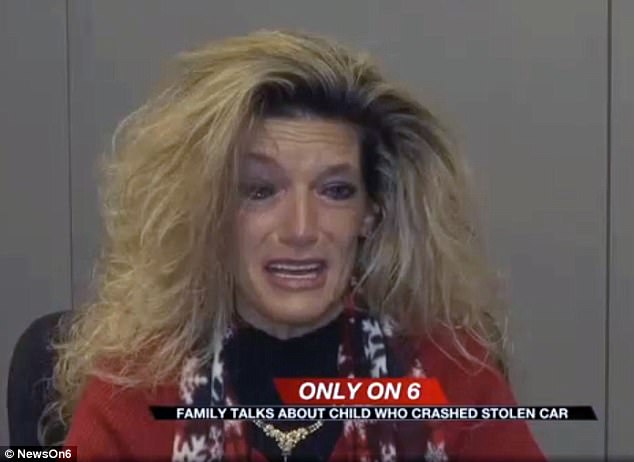 'That is not the Chance that I raised,' his mother said in an interview with News9.
'I know that he did this, he chose to pick those keys up. However, if he would've had the right parental guidance, he should not have been able to get to those keys.'
She claims Chance told her in the hospital that he had been trying to get to her.
'He is such a good, sweet little boy and he is so loveable he just needs that back. He needs to be loved back,' Nichols said.