After spending a magical Christmas with her family, singer Rihanna was left devastated when her cousin was shot and killed.
Tavon Kaiseen Alleyne was walking through the Eden Lodge area of St Michael's, in his hometown of Barbados.
This is when Shawayne Dashawn Williams, 23, allegedly shot him several times at around 7pm.
This just hours after he spent Christmas Day with his superstar relative.
Williams appeared in court on Wednesday in Barbados. He was remanded to prison until his next court hearing on January 31, Barbados Today reported.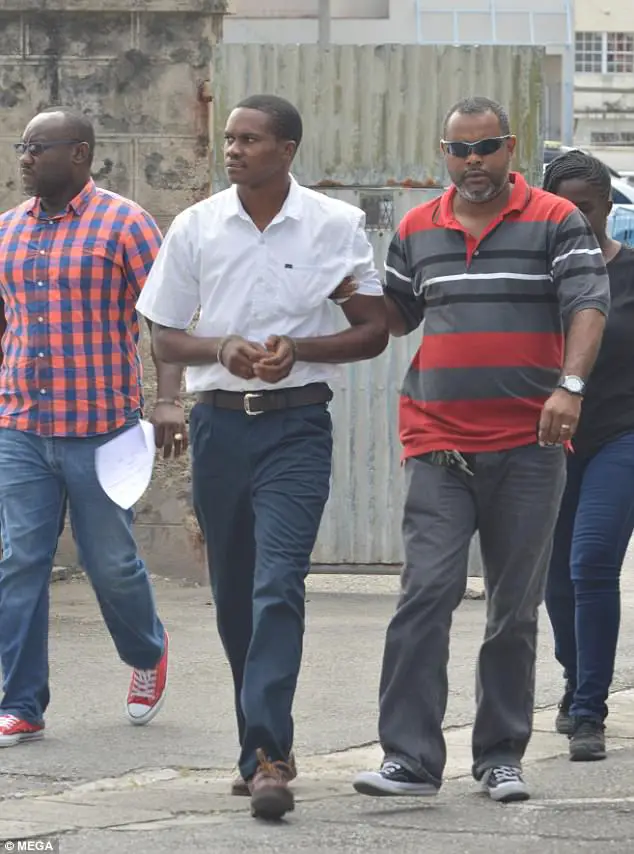 Tanella Alleyne, Alleyne's sister, also appeared in court on Wednesday to see her brother's alleged killer.
Pictures show a strip of yellow police tape around the back of a property next to a parked car. It marks the tragic spot where the 21-year-old was murdered.
Rihanna, 29, posted a series of photos of her and cousin together as she called for an end to gun crime.
MEGA
'RIP cousin… can't believe it was just last night that I held you in my arms!' the heartbroken Wild Thoughts singer wrote to her 59million Instagram followers.
'Never thought that would be the last time I felt the warmth in your body!!! Love you always man!'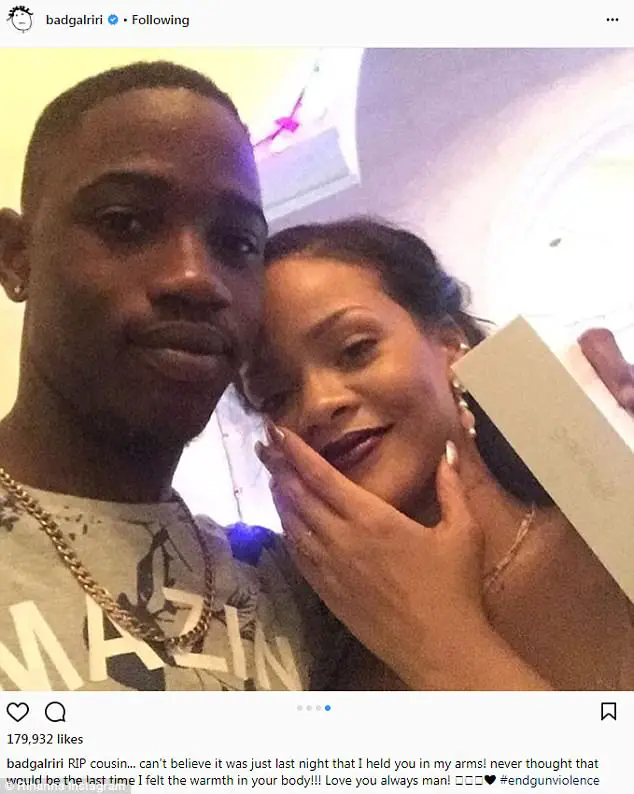 The proud Bajan added the hashtag, '#endgunviolence,' at the end of the post.
Earlier this month, Barbados Police revealed there had been a significant increase in gun-related crimes compared to 2016.
Of the 28 murders committed so far this year, 22 were gun-related.
Tavon Alleyne was rushed to a nearby hospital, but sadly succumbed to his injuries.
Rhianna later added a memorial panel to her Instagram Stories, with a black background adding his handle – @merka_95.
'Rest up lil cuz,' she wrote, with emojis of praying hands, a crying face and a broken heart.
The Work singer shared four shots along with the post, showing how close she and her cousin were.
Instagram
His sister, Tanella, also posted a photo of herself with her brother at the hospital, putting an emoji of an angel over his face.
Instagram
'I never thought the day would come that I would have to bury you my love , omggg!!!' Tanella wrote.
'This was our first Christmas together we clean we decorate and everything!! Tavon I know you was trying to be a better person!! I loveee you soooo muchhhhhhhhh brother omg!'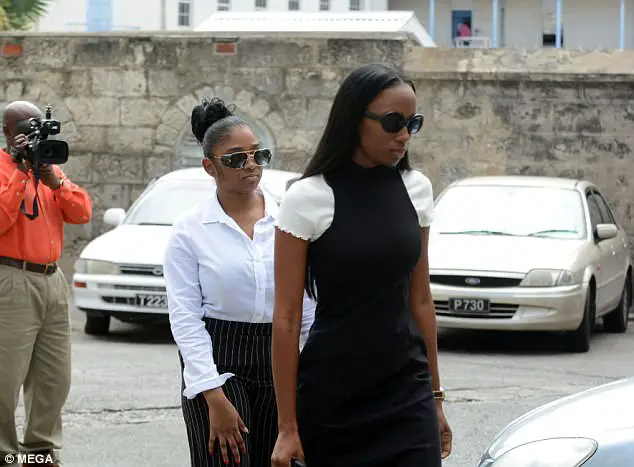 Tavon's Instagram, which is now private, featured several images of the his Grammy- award winning cousin. A post saw him wish Rihanna a happy birthday.
He wrote: 'Every day we are happy to have you in our lives. Happy Birthday cousin, we really love you.'
'Your presence in my life is a source of joy and happiness. To my favorite cousin, may all your dreams and wishes come true. #LoveYouLoads #wishyoumanymoretocome.'