The incredible moment a Texas couple surprised their children with their newly adopted baby sister has gone viral.
Kasi and Shane Pruitt, of Rowlett, patiently waited for months to adopt their fifth child. But when they finally got the call that the adoption was finalized, things moved pretty quickly.
The couple then decided to surprise their other kids with their newest addition. A video reveals the adorable moment the new parents enter the family kitchen holding their precious baby girl.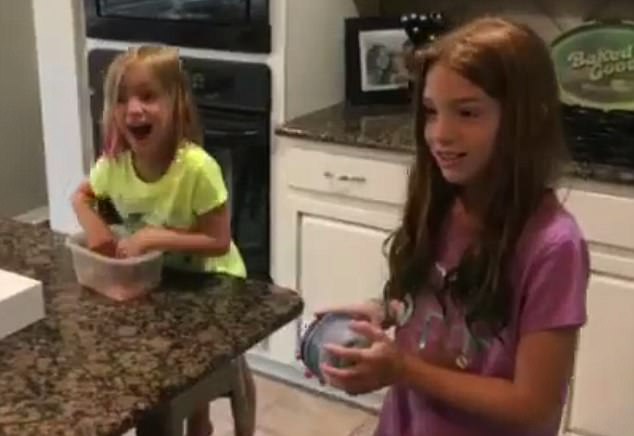 'Are you kidding me?' their youngest daughter, 6-year-old Harper, exclaimed. 
The excitable daughters begin jumping up and down, before the couple's 11-year-old daughter, Raygen, burst into tears.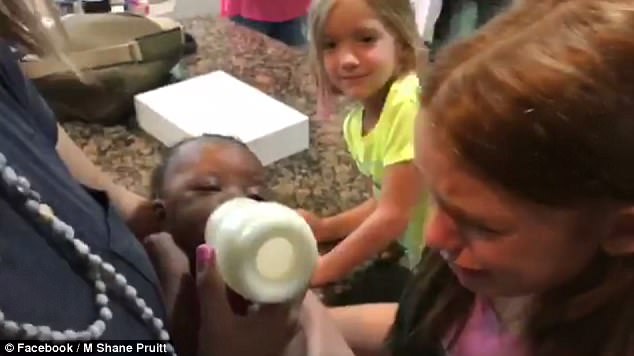 'You're gonna make me cry,' Kasi told them.
Dad Shane is the Director of Missions at Southern Baptists of Texas Convention. He only received the call about his baby girl on July 25.
'We met with our lawyer and the birth mom at 8 a.m. [the next day],' Shane told Inside Edition.
'It was very fast and we didn't have a chance to talk to our kids about it.'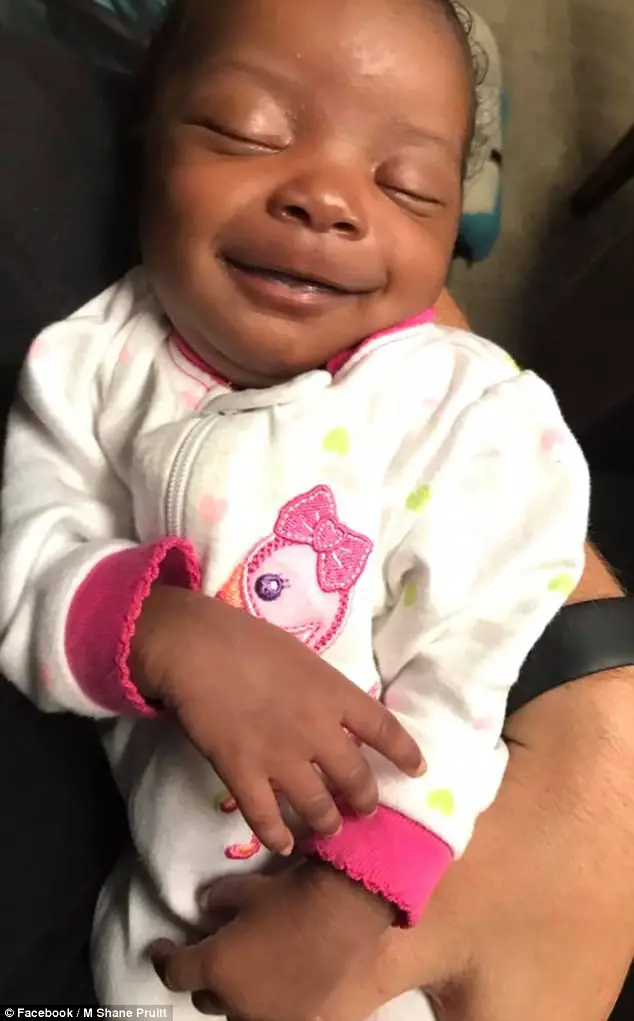 The loving couple, already have two biological daughters and two adopted sons.
Shane said his daughter's reactions to their new sister were 'very fitting of their personalities.'
'It just blessed our heart and made us feel blessed as parents, to not only see our family grow but it also blessed us to see our older children respond in that way,' Shane said.
'To see their love, you know we are not perfect as parents, but in that moment it felt like we were doing something right,' he added.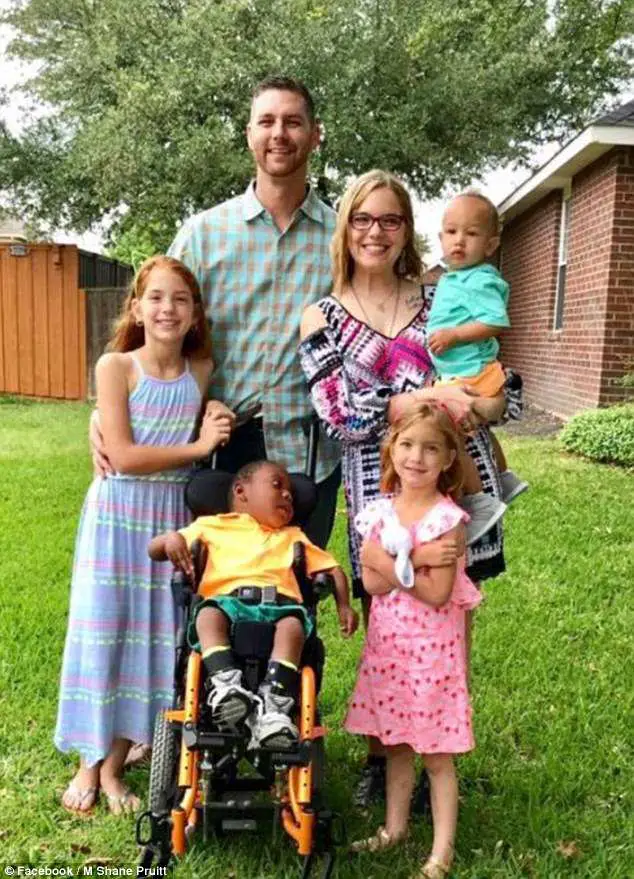 The touching video has been shared thousands of times since it was posted on Facebook, as social media users gush at the family's announcement on their growing family.
'So, this happened OUT OF NOWHERE yesterday,' they wrote. 'We prayed FAST and felt like the LORD answered FAST! Our kids had no clue, and this is how we told them about their BABY SISTER. 
This family had a rather quick adoption. So they decided to surprise the kids with the news and wow, their reaction is priceless!Credit: M Shane Pruitt

Posted by Faithwire on Samstag, 29. Juli 2017
'Their reactions are priceless! #adoption#family #TableFor7Please #SomeFamiliesAreMadeFromLoveNotDNA #PruittPack'