Model and activist Amber Rose welcomed her newborn son into the world just five days ago.
Her partner Alexander Edwards has been sure to keep fans updated on their pregnancy and birth journey. 
"Slash Electric Alexander Edwards.. the world is urs now," A.E. wrote on Instagram. "thank u @amberrose for loving me so much that u put ur body thru it 2 bring my sun in2 the world. I could never be as strong as u. Slash a rockstar."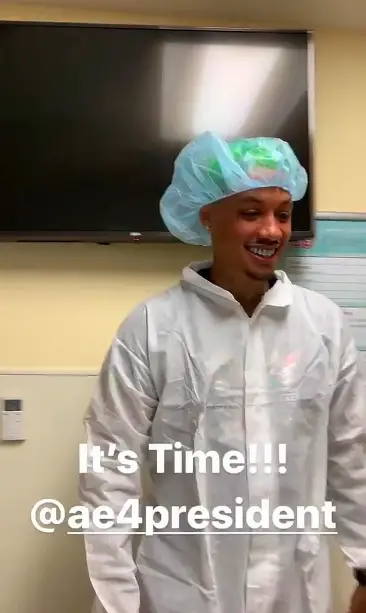 Now Amber has posted updated for her followers with more cute posts of her son spending some quality time with his dad.
A new clip below shows A.E. kissing his newborn as he lays in the hospital bed. Amber Rose also has another son Sebastian, six, with ex-husband Wiz Khalifa.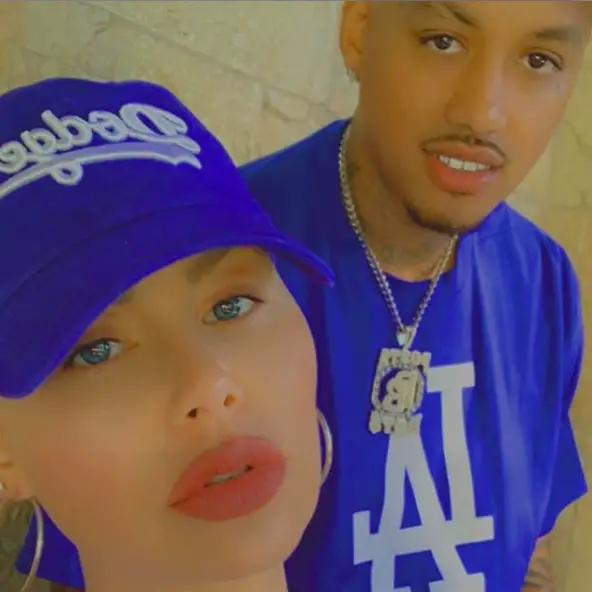 Rose kept her 18.9 million followers updated on on Instagram when she was in the delivery room. 
She shared an image of her man wearing scrubs alongside the caption "It's time".
As A.E waited for his son to be born, videos showed him playing playing rock, paper, scissors with step-son Sebastian.
https://www.instagram.com/p/B3qBAEPhjfE/?utm_source=ig_embed&utm_campaign=dlfix
Last month, Amber revealed she was overdue.
She added a caption reading: "So as of today, I am nine months pregnant y'all. It's not a game, that's a big boy in there. Sheesh. I'm pretty much on bed rest at this point…"
"I can't walk that well. My ankles got a little swollen; my feet got a little swollen. But for the most part, I'm all belly. He's coming soon, can't wait. Well, it doesn't look like Baby Edwards is in any rush."
Amber announced her pregnancy on Instagram in April.
She added a caption reading: '@ae4president and I are SUPER excited to announce that we have a Sweet little Baby Boy on the way! P.S Sebastian is soooooo Happy to be a big brother!'