Ariana Austin has just had the wedding of MY dreams!
Austin's fairytale began when she met Ethiopian prince, Joel Makonnen, in a Washington nightclub. 
After 12 years together, last month Ariana married into the royal family of Ethiopia. Makonnen is the great-grandson of Haile Selassie I, the last emperor of Ethiopia. 
Makonnen, 35, told the New York Times that he hit on his future bride and her friend using a cheesy chat-up line. 
'I said, 'You guys look like an ad for Bombay Sapphire,' or whatever the gin was,' Makonnen recalled.  
Makonnen says he immediately knew he wanted to date Austin, 33. 
'Not even five minutes later I said, 'You're going to be my girlfriend," he said. 
As Makonnen and Austin started to fall for each other, he initially held back on his royal heritage. But eventually, as they became serious, the truth came out.
But instead of feeling overwhelmed, Austin became fascinated. 
Makonnen, who is also a qualified lawyer, has a family history that traces back to the Biblical King Solomon and Queen of Sheba. 
'It's unbeatable heritage and history,' Austin said. 'It combines sheer black power and ancient Christian tradition.'
The two married last month in an elaborate Ethiopian Orthodox Christian wedding involving 13 priests in Temple Hills, Maryland. 
The bride and groom both wore crowns and capes in the magical ceremony,
While Austin may not have royal blood in her background, she does come from an African American/Guyanese family. Her maternal grandfather was lord mayor of Georgetown, the capital of Guyana. 
Before the ceremony the couple hosted a formal reception at Foxchase Manor in Manassas, Virginia. Three hundred and seven guests dined on platters of Ethiopian food and pre-boxed slices of Guyanese black cake.
When Makonnen and Austin began dating, Makonnen was an undergraduate at American University. 
After Makonnen graduated in 2006, the couple began a long distance relationship after Makonnen took a six-month internship in France.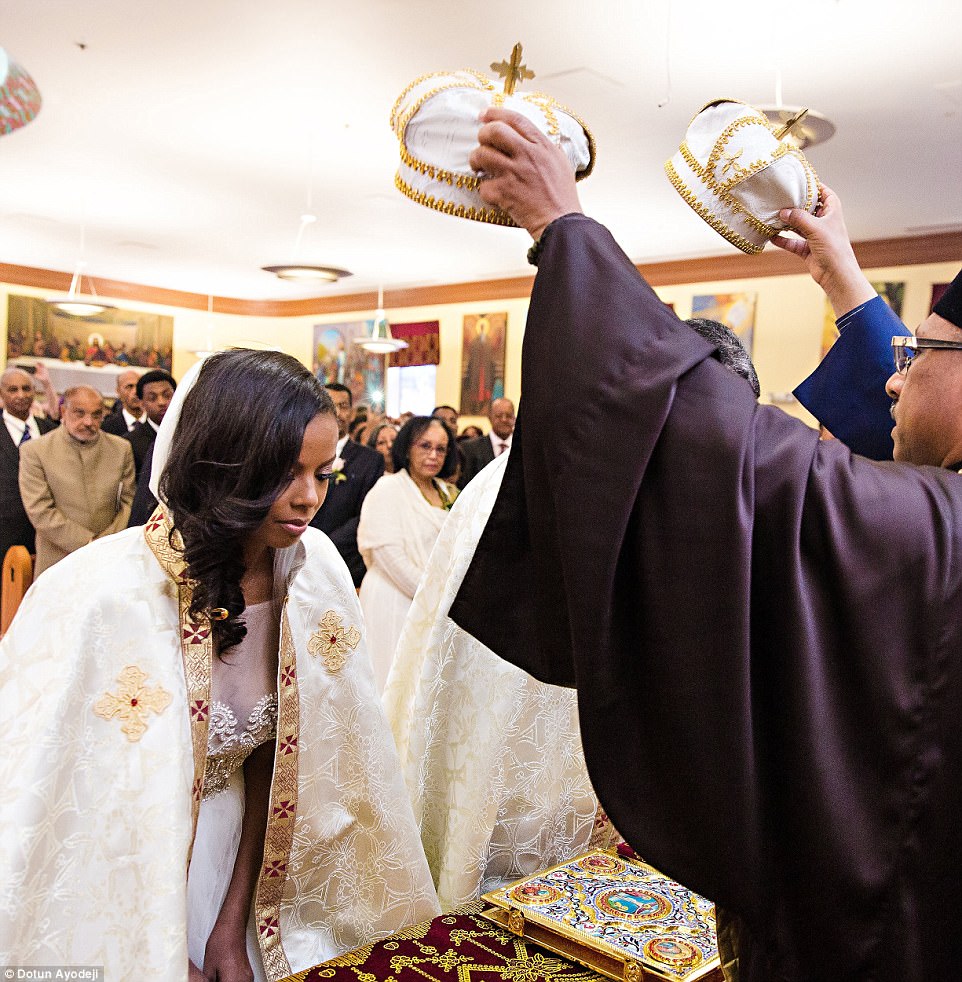 Austin went to be with her future husband in Paris the next year.
In 2008 Makonnen went back to Ethiopia to start a organization with his uncle to help Ethiopian youth. 
In 2012, Austin returned to the U.S. to get a master's degree in arts education at Harvard.
After both of their hectic schedules collided the two decided to take a break that year.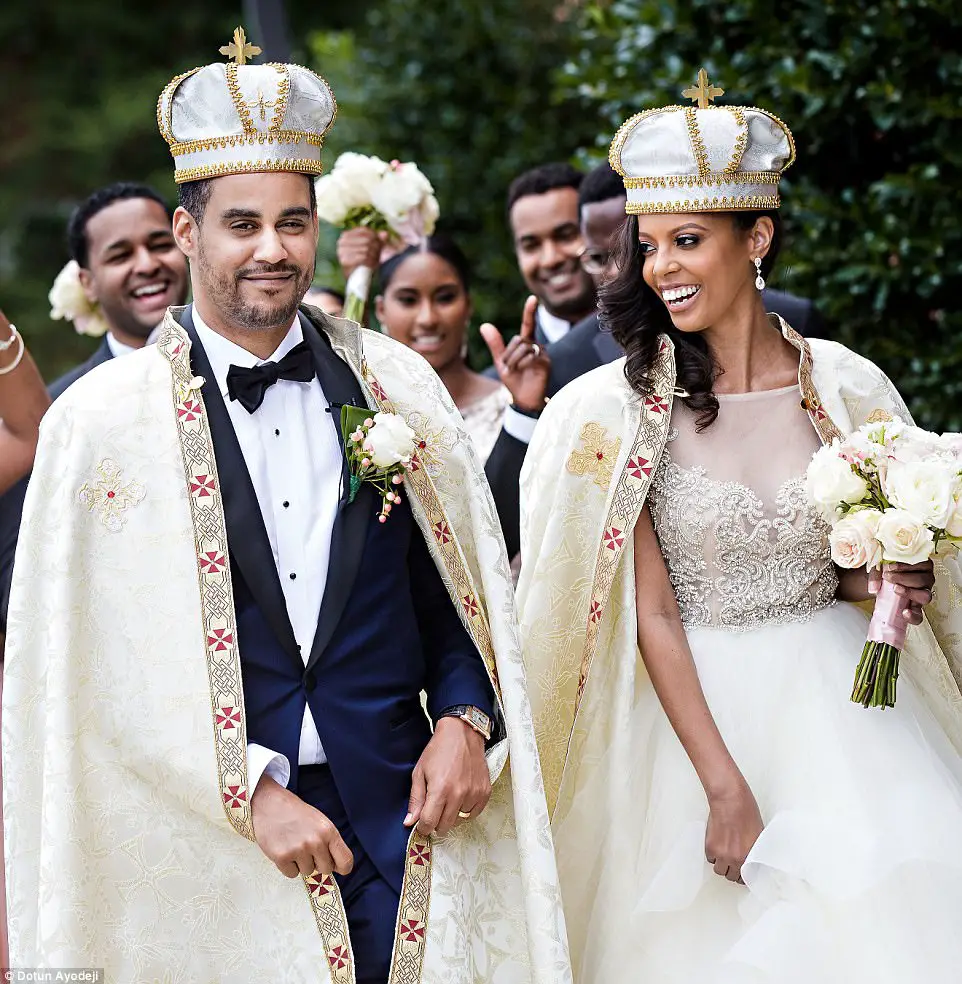 But they were back together again by Valentine's Day 2014, when Makonnen popped the question with an princess-cut diamond ring.
The two moved in together after the wedding, and are living in the Washington, DC area. 
Makonnen works in the legal department at Otsuka America Pharmaceutical. His new wife works in philanthropy at the Executives Alliance for Boys and Men of Color. 
Check out more photos here: