Ashley Graham certainly turned heads on Miami Beach on Wednesday.
The beautiful brunette modeled a variety of swimsuits from her own line as she showed off her hourglass curves.
The 30-year-old was looking like a snack in a beaded black bikini which highlighted her voluptuous figure.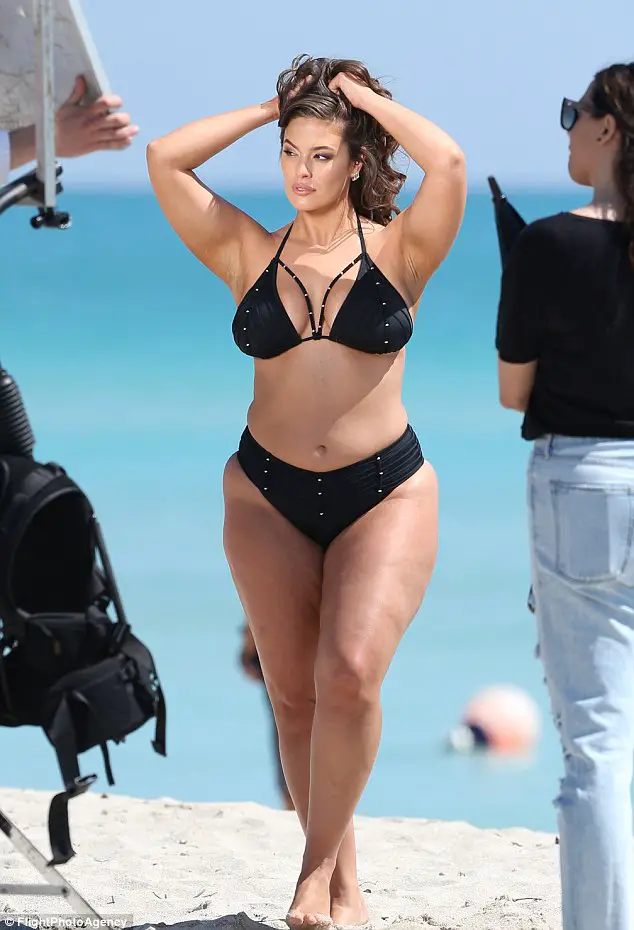 The Sports Illustrated stunner played with her hair as it was styled in sexy curls.
She kept her makeup was minimal as she wore a nude lipstick and some sultry shimmery eyeshadow.
During the shoot Ashley also modeled a stylish geometric print one-piece as well as a plunging black one with chain detail.
While Ashley is clearly body confident, the model says she always feels good when she's having a 'fabulous' hair day.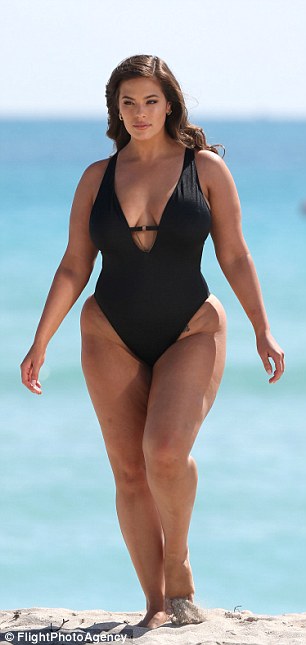 Speaking to PeopleStyle, she said: 'Confidence comes from within, but having a great hair day definitely helps.'
'My hair looks fabulous, I have a positive outlook on the day, and I know I can accomplish anything.'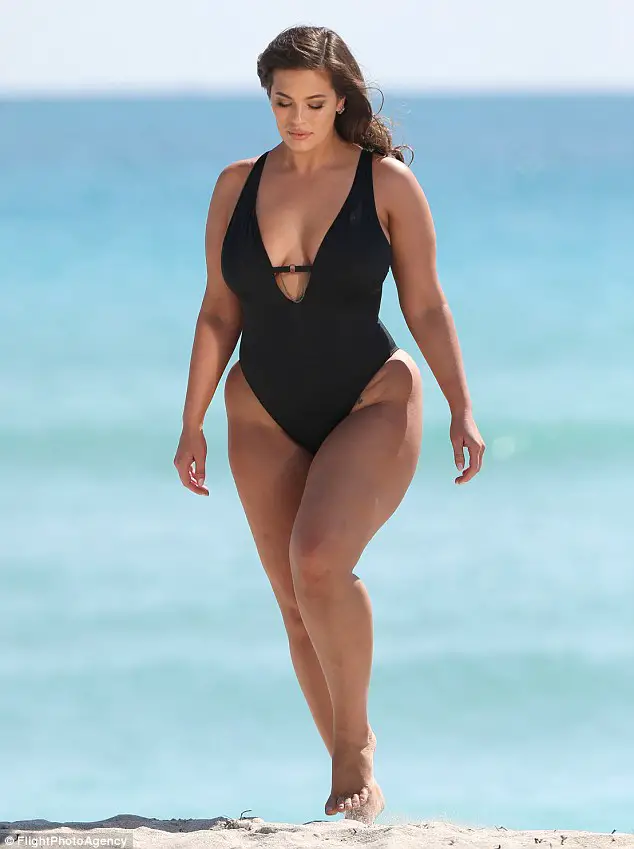 Ashley – who also recently landed a contract as the newest Revlon spokesperson – has assured her fans that even top models like her can have bad hair days.
She says she suffers from flat hair in the humid weather, but she picks herself up with a treat to the salon to help her feel 'fresh'.
She said: 'The best hair day is any day after I get my hair done at the salon. I always leave with my hair feeling soft, voluminous and fresh.'
'The worst hair day always involves being outside in bad humidity or the rain! My hair is already flat so the rain completely ruins it.'