Beyoncé's courtside demeanour at Game 3 of the NBA finals has gone viral.
The superstar singer's reaction to a woman leaning over her to have a chat with her husband Jay Z, has caught the attention of her faithful Beyhive. 
A short clip sees the Grammy- winning artist do her best to enjoy the sporting tournament. But she seems irked to be consistently interrupted by Nicole Curran – the wife of Golden States Warrior owner Joe Lacob .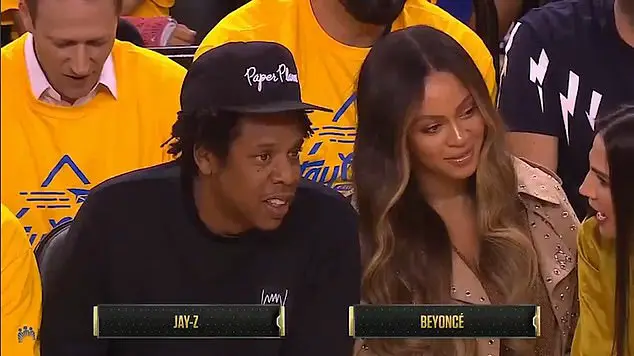 In the widely circulated video, the Formation singer's smile turns to a frown as she patiently waits for the conversation to be over.
It of course spawned a series of meme's likening Nicole to "Becky with the good hair."
Black Twitter soon had a field day sharing the series of hilarious memes and tweets.  
"I would leave the earth if Beyonce looked this ready to smack me," one user wrote. 
"Can you imagine sitting next to Beyoncé.. and not trying to talk to BEYONCÉ instead?" a confused Beyhive member added. 
In November of 2017, Jay admitted that he cheated on Beyonce following the singer's 2016 album Lemonade.
She referenced the alleged mistress as "Becky with the good hair."
And fans were quick to reference the cheating scandal as they poked fun of her courtside mood.
"Somebody betta tell Becky she betta BACK UP OFF BEY! #NBAFinals," a fan joked online.
Meanwhile, other fans leapt to the defence of Nicole, claiming the whole situation was innocent.  
"Nicole Curran, Joe Lacob's partner. She owns the team! She's just being too friendly."
"Nicole Curran is the wife of one of the owners of Golden State Warriors Joe Lacob. The guy she's sitting next to. He's an über billionaire," another Twitter user wrote.
After being blasted by the Beyhive, Curran has since turned off her comments on her page. She has shared a picture of her embracing Beyonce, with the caption: "We should all help and support each other."