Barry Farmer always had a caring sprit and a passion for helping children and young adults. 
So it was no surprise when at the age of just 21 he became a licensed foster parent. Now the 29-year-old is the father of three adoptive sons.
But despite his selfless and compassionate nature, Barry often gets stares whenever he goes out with his kids.
This is because Barry is black and his three sons are white.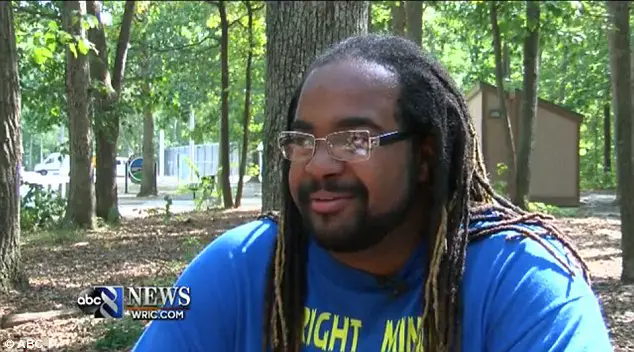 Instead of going out and partying like most twenty-somethings his age, kind-hearted Barry always thought about how he could help less fortunate children.
When he was 17, Barry wrote in his journal that he wanted to become a foster parent.
'I went through the training, the director who was there told me I was perfect for the program. I didn't expect one kid, let alone three,' he said.
Barry's first foster child was Darrell, now 14, then came Xavier, who is 12 years old.
Barry thought he was done after Xavier, but then six-year-old Jeremiah came along and he knew he he had to open his home to the little boy.
'In this day in time when it comes to family it's not about seeing color, it's about seeing unity and belonging, and that's what I was hoping to accomplish with my family'
'I can't imagine them anywhere else.' says Barry. Farmer adopted all three children because 'everyone deserves to have a family.'
In a recent post on Facebook, he said being the boys' father is the 'best job he's ever had.'
'There are a lot of jobs in this world that I could be doing … but the position of father is one that I could never turn down.'
'It's full time, no days off and no health benefits. As far as the pay? Just hearing the words "Dad, I love you" all day every day is all I will need.
'I wouldn't trade that job for anything. I'm glad these three hired me for the job. When someone calls you dad, you're like, "who me?" I just like taking care of children,' he added.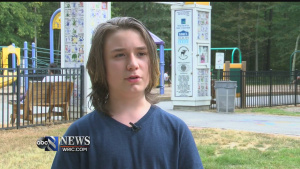 Barry's oldest son Darrell told ABC 8 News that his father saved him from a dark time in his life. 'Dad was like, "can I be your dad forever?" And I was like, "you already are". 
'And that is how I came to stay here. I was in this dark spot at first and then he just comes in the picture. And everything's all right,' Darrell said.