Tracee Ellis Ross had a brilliant 2017.
She won a Golden Globe playing your favorite anaesthesiologist Doctor Rainbow Johnson on hit ABC sitcom Black-ish.
The 45-year-old also smashed her hosting gig at the American Music Awards – where her mommy Diana Ross picked up a Lifetime Achievement Award. 
If that's not enough, the Girlfriends star has an incredible swimsuit body.
Tracee showed off her curves in a yellow swimsuit to celebrate her debut as a director.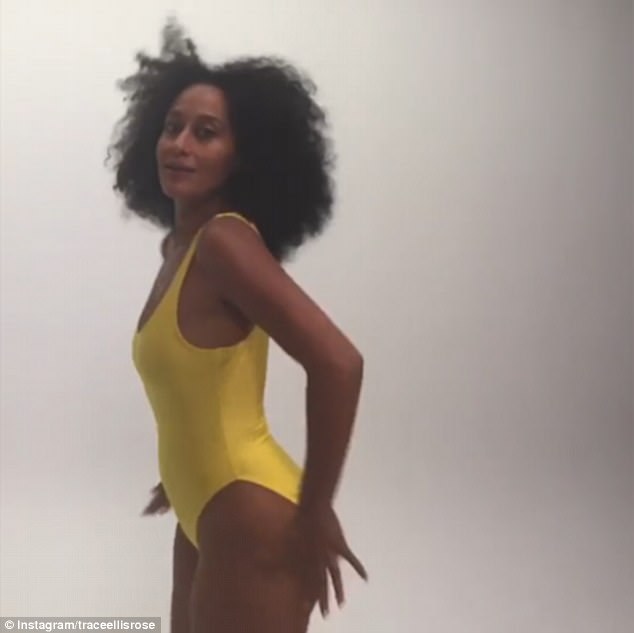 The actress will go behind the camera to direct an episode of Black-ish.
The fun-loving woman kicked her legs joyfully into the air as she celebrated the enormous feat.
She also cheekily revealed her pert derriere as she turned her back to the camera and swayed her hips.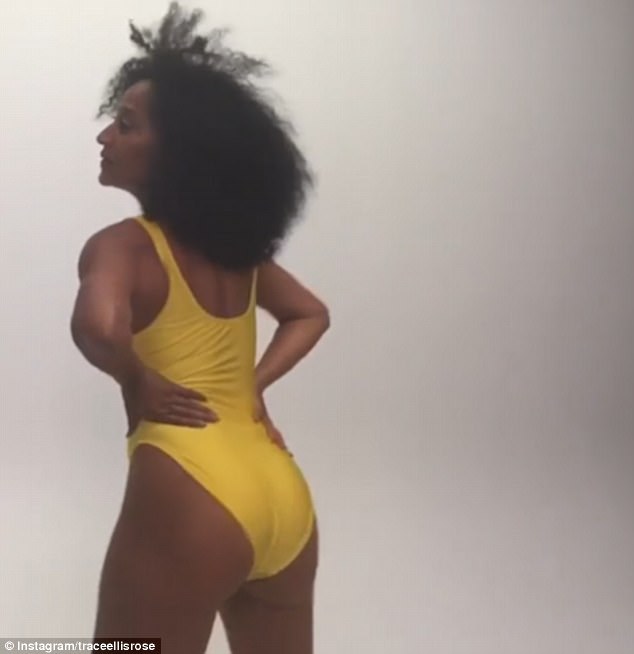 Expressing her euphoria at her first day in the director's chair the star captioned the video: 'FINISHED MY FIRST DAY OF DIRECTING AND FEELING GOOD.'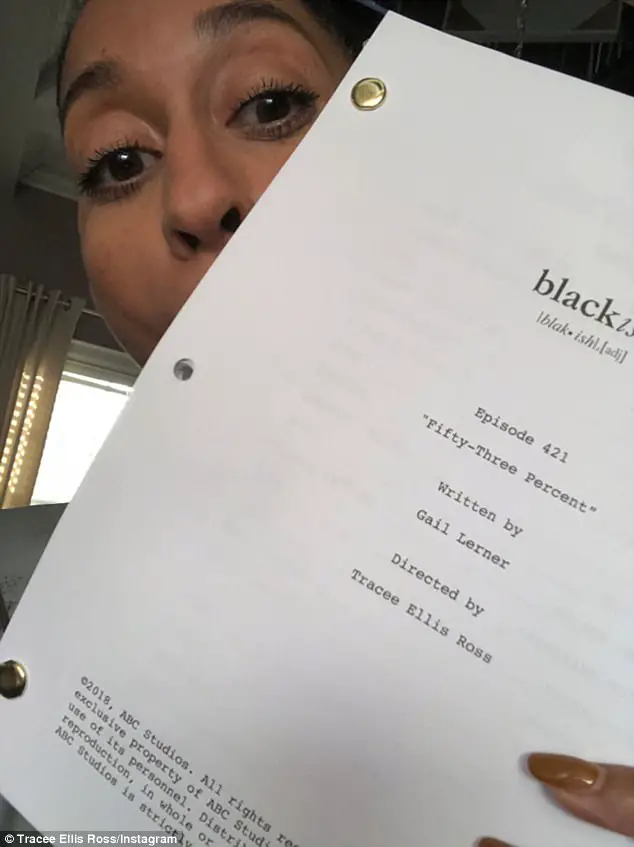 The Golden Globe winning actress announced she would be directing the 21st episode of the show's fourth season, titled 'Fifty-Three Percent.'
She held a copy of the script in a snap she shared via an Instagram photo on February 2.
Confirming the news to People Magazine, the comedian said: 'It's not my first time directing, but it's my first time directing here.'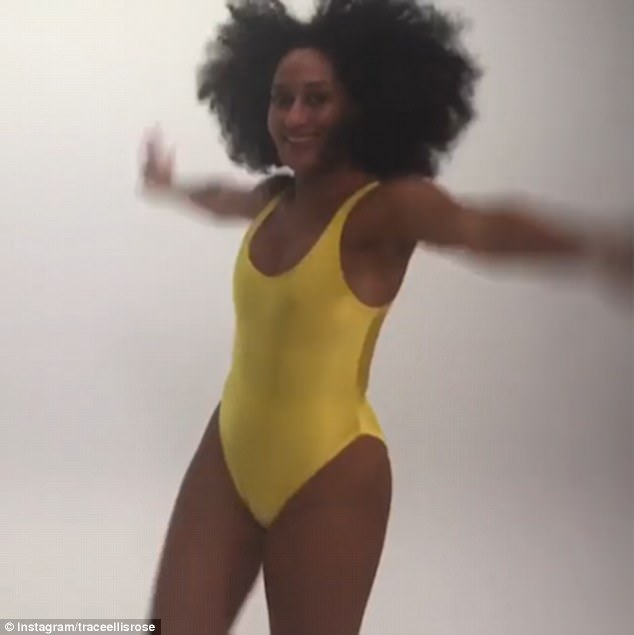 'I've gotta be honest: I'm a little bit nervous because I heard Tracee Ellis Ross only likes to receive direction in a whisper tone, while Anthony Anderson (Andre "Dre" Johnson Sr in the show) only likes direction given through song. … '
'All jokes aside, I'm really looking forward to working with my TV family in a new capacity.'
In 2017, Tracee won a Golden Globe for her performance as Rainbow.
She became the first black woman in thirty years to do so while collecting an Emmy nomination along the way.