The New Year brought with it a growing sense of happiness and joy for most families but that joy and happiness would have been triple fold for a mother from California.
Maria Rios who is thirty-nine as at the time of writing this would have been looking up to the new year with a sense of expectation as she was pregnant with a due date scheduled for the end of January.
We are sure that Maria Rios could never have imagined the surprises the outgoing year 2017 and the new year 2018 had in store for her.
Maria Rios who resides in Southern California ended 2017 on the best possible note by welcoming one bundle of joy before kicking off 2018 by giving birth to his twin sister.

The thirty-nine-year-old California citizen who has become a celebrity of some sorts gave birth to little Joaquin Ontiveros Jr. at 11:58 p.m. on Dec. 31, 2017.
A short eighteen minutes later, at 12:16 a.m. on Jan. 1, 2018, Rios welcomed a little girl who she has named Aitana de Jesus Ontiveros.
Joaquin Jr. Ontiveros now has a lifetime to torture his sister with 'I'm a year older than you' jokes after being born a year before his sister in a rare twist of fate.
The difference in years wasn't the only wonderful thing about the pregnancy for Maria Dios who was some three weeks ahead of her due date.
Her official due date was January 27 but the thirty-nine-year-old was especially happy that her children were born totally healthy even after being born prematurely.
The first twin Joaquin is 18 inches long, and weighed 5 pounds, 9 ounces, while his twin sister Aitana is 16 1/2 inches long and clocked  4 pounds, 10 ounces on the scale.
Maria Dios was the not the only one basking in the euphoria of giving birth to twin babies in two different years.
Dr. Seyed Tamjidi who handled the deliveries was certainly very ecstatic about the birth of the children.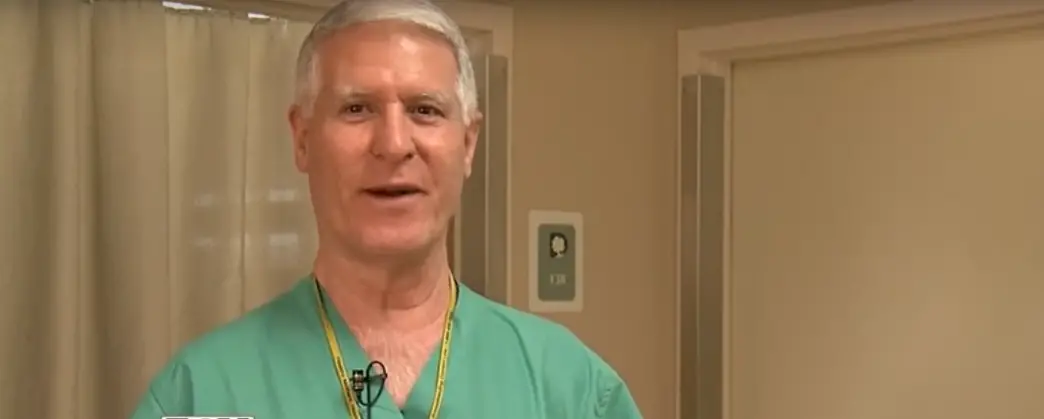 The good doctor was quoted as saying concerning the births,
'I've been in the practice for almost 30 plus years. I've never had the opportunity to do anything like that before'.
That euphoria also transferred to other members of the staff.
Various hospital officials shared the news on Facebook, writing in a post that they are 'honored to play a significant role in this 2018 New Year delivery of baby twins'.
Maria Dios meanwhile is still trying to wrap her head around the fact that she gave birth to twins in tow different years within the space of twenty minutes.
Her sister Aurelia who was also present for the birth was quoted as saying,
'She's still kind of confused that the babies are twins, but one is born in one year and the other in another'
Aurelia also told PEOPLE, that Rios is still trying to come to terms with having twins.
'She said she still needs to get used to it since she's used to taking care of one child at a time instead of two'.
Aurelia also said Maria Rios and little Joaquin are home, but Aitana remains in the hospital.
Aitana was also the first baby born at the hospital in 2018, and per hospital tradition, the family was gifted $3,000 in baby supplies that will now be used for two.
Maria Rios had three children aged twenty, eighteen and six prior to the birth of her twins.