Mom to be Cassie Ventura stripped down to just fishnets and heels for a provocative pregnancy shoot.
The "Long Way To Go" singer sat in front of a stone fireplace in the "BTS" (behind the scenes) shots.
Cassie, who was recently married to professional bull rider Alex Fine, had her long, flowing hair covering her intimate bits.
"When the shoot didn't work out, but the BTS did," she joked in the caption.
Cassie and Alex tied the knot in a stunning Malibu ceremony in August.  
Pregnant singer/model, 33, Cassie and fitness trainer, 26, Alex are expecting their first child any day now. 
The couple were married by Friday Night Lights creator Peter Berg who served as officiant.
Cassie looked breathtaking in a billowing gown with a mantilla veil.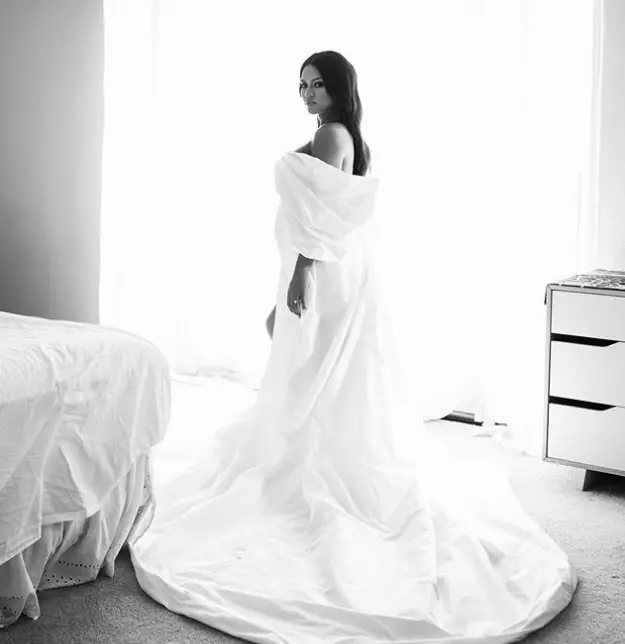 "Me & U" artist Cassie wore an off-the-shoulder wedding gown which perfectly cradled her blossoming bump.
She was pictured gazing upon her handsome husband with her hair down in loose waves. The gorgeous model had minimal makeup on but looked simply radiant. 
Alex also looked incredibly dapper in a suit and bow tie. 
Officiant Berg posted the photo of the ceremony to Instagram, along with the caption, "By the power vested in me ….. long may you ride!"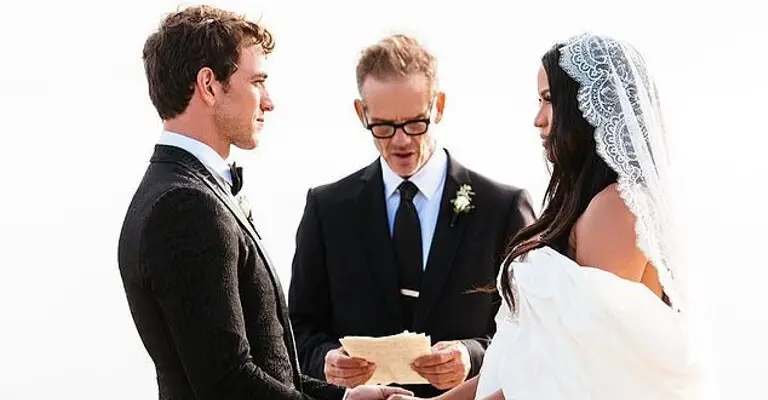 Cassie later shared some wedding pictures on her Instagram page.
The Calvin Klein model wrote in her caption, "Love you forever."
Her new husband also shared some wedding snaps to his Instagram page. 
He captioned the images: "Marriage is easy. That's my best friend why wouldn't I want to hang with her everyday!' He then added, 'Mr. and Mrs. Fine." 
He also shared a heartwarming wedding video made by Jay Ford Productions.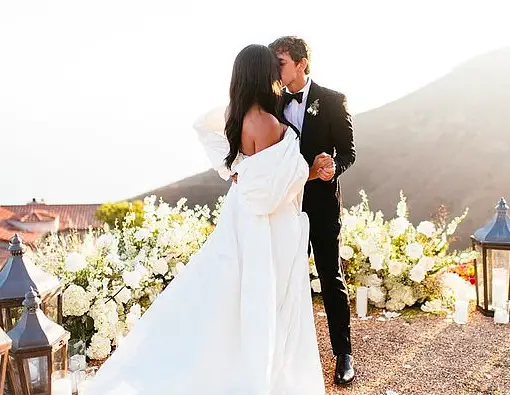 Cassie first met Fine when her ex Diddy hired him to be Cassie's personal trainer. 
The songstress, famously dated Diddy from 2007 to 2018. 
Fine proposed to Cassie after getting down on one knee during a Western themed proposal.
"My favorite day ever! #MrsFine 8.24," the 33-year-old captioned the sweet video.