There is no sign of 3-year-old Kamille "Cupcake" McKinney who vanished Saturday night from a birthday party.
The Alabama toddler was abducted from a Birmingham housing complex where her family lives. Birmingham Police released surveillance video Friday of two men seen outside the housing complex.
Kamille and another 3-year-old child are also seen in the video. It was recorded the night she disappeared, according to police Chief Patrick Smith.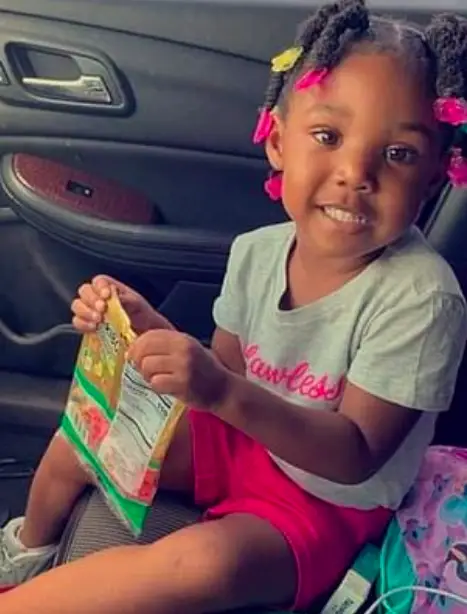 Birmingham police released the video Friday in the sixth day of the search for Kamille.
The video shows two young children playing, one of them believed to be Kamille.
A man, who has a distinctive limp, comes along and the children leave with him.
Police say they are gravely concerned for the whereabouts of Kamille. They are currently searching the surrounding areas for the little girl. 
Kamille's father, Dominic McKinney, told AL.com that he would not rest until his daughter was found safe and sound. 
"I just want my daughter back. I'll pay anything, I'll put up anything," he said.
"Everybody knows Cupcake and I'll do anything to bring that baby back home."
"She's scared, she's lonely, she doesn't know what's going on. She's just a baby. Whatever the situation is, whatever they've got going on, it don't concern her."
The devoted dad even has his daughter's nickname tattooed on his arm, alongside a picture of a cupcake.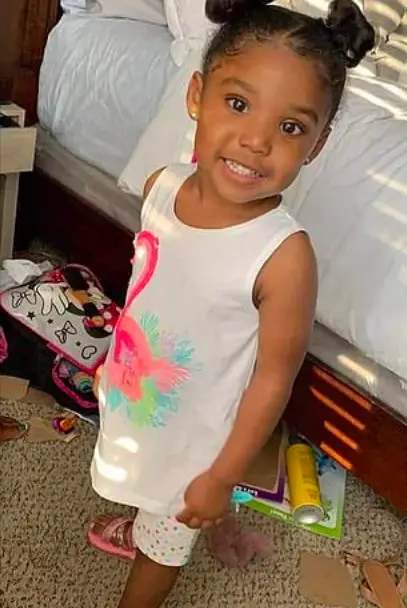 The Amber Alert for Kamille states she is three feet tall and weighs 60 pounds. 
Kamille was wearing a pink Minnie Mouse T-shirt and had yellow, white and blue bows in her hair, the last time she was seen. 
The person of interest detained in the connection with the abduction of Kamille has been released from jail. He was arrested on unrelated charges.
Patrick Devone Stallworth, 39, bonded out of the Jefferson County Jail at 3:22 a.m., according to jail records. His bond was set at $500,000 on seven child pornography charges.
Meanwhile, Chief Patrick Smith announced an increase in the reward for information that helps police solve the case to $20,000. 
"So, you could literally call with your tip today, pick up your money in cash next week and you're totally anonymous," said Frank Barefield, chairman of Crime Stoppers of Metro Alabama. "There's no better deal in town than that."