Clueless fans get ready for another reboot.
CBS TV Studios is reportedly developing a Clueless spin-off centered on Cher Horowitz's BFF Dionne Davenport. 
This time the confident and feisty Dionne will be portrayed as an "Adderall-fueled, bisexual." Fans of the 90's movie will remember Dionne having an on/off relationship with boyfriend Murray. 
The new spinoff is already "drawing strong interest from multiple streamers as well as The CW," according to Deadline.
Executive producers on Clueless include Corinne Brinkerhoff and Robert Lawrence who produced the original film.
Will & Grace writers Jordan Reddout Wilhoit and Gus Hickey's script is described as "Mean Girls meets Riverdale meets a Lizzo music video."
"It's baby pink and bisexual blue-tinted, tiny sunglasses-wearing, oat milk latté and Adderall-fueled look at what happens when the high school queen bee Cher disappears and her lifelong No. 2 Dionne steps into Cher's vacant Air Jordans," the brief reads. 
"How does Dionne deal with the pressures of being the new most popular girl in school, while also unraveling the mystery of what happened to her best friend, all in a setting that is uniquely 2020 LA?" the treatment goes on to say. 
Back in 1995, Amy Heckerling's cult classic rom-com inspired by Jane Austen's 1815 novel Emma was a sleeper hit earning $56.6M at the box office.
In the movie version, Cher was played by Alicia Silverstone and Dionne was played by actress Stacey Dash.
If all goes well, the CBS 2020 reboot will be the second small screen spinoff of Clueless. The ABC/UPN sitcom, starring much of the original cast, aired for three seasons from 1996-1999.
The new television version of Clueless comes weeks after the original Dionne was arrested.
Stacey Dash was taken into custody after she allegedly got into a fight with her new husband. 
Dash married her lawyer husband Jeffrey Marty in Florida last year. She has previously been married three times.
Police were called to the home at about 7.45pm following reports of a domestic dispute between Dash and her fourth husband.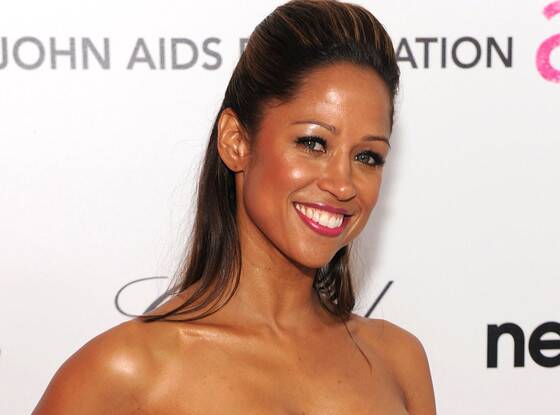 The Mo' Money actress was accused of pushing and slapping her husband in the face. Authorities arrived at the residence and reported seeing "red scratch marks" on Marty's upper arm. 
Dash was taken into custody on Sunday night at her home in Pasco County in Florida. The mom of two was charged with domestic battery and was held on a $500 bond. 
But court records show the single status charge of battery against the actress has been changed to "closed."
The news was met with relief by the alleged victim, Dash's fourth husband Jeffrey Marty.
"Today, the State Attorney made the right call by declining to file charges against my wife, @staceydash," wrote Marty on Twitter.
"She was arrested over my objection at the time, but due to the pending investigation, I waited to comment until now."
He then added: "We both look forward to getting this behind us."
Marty, who is a lawyer, and Dash married just 10 days after they met.