The world of hip hop is still reeling over the death of Craig Mack.
The hip hop legend passed away aged 46 after suffering heart failure Monday.
According to close friends, he was sick and knew his death was imminent. The New York native had hits like 'Flava In Your Ear,'  in the 90s.
Now new details have emerged of his final years.
Mack belonged to a South Carolina church that has been called a cult. The leader has been accused of molesting children.
He had been a member of the Overcomer Ministry for most of the past decade, after turning away from his life of rap fame.
Mack had enjoyed chart success after joining Sean (Diddy) Combs Bad Boy Records.
He worshipped under the leader, Brother Ralph Gordon Stair, a self-proclaimed prophet of the Ministry.
His congregants live on a self-sustaining farm while they await the second coming of Jesus.

Instagram
But Stair has been accused of molesting young girls and women living at his compound.
Stair, 84, was arrested in December on charges of assault with intent to commit first-degree criminal sexual conduct.
He was also charged with third-degree criminal sexual conduct with a minor, kidnapping, first-degree burglary, second-degree burglary and three counts of criminal sexual conduct, according to the Daily News.
He was granted a $750,000 bail in February.
Mack did not live on the commune built by Stair, but in a home nearby and attended church regularly
The Ministry posts many of its sermons online, and in a 2012 video, Stair is seen Mack.
The rapper denounces his previous life of 'wickedness' and says he was instead following a path of 'righteousness.'
'Craig Mack is dead. We have somebody who used to be Craig Mack. He didn't join anything. God joined him,' Stair says in the video, embracing Mack.
Stair has been investigated by the state since October.
A video surfaced of him cupping a 12-year-old girl's breasts whole saying: 'I'm gonna touch those things till nobody else can,' he says in a clip obtained by Live 5 News.
Several women also said they were inappropriately touched, and even raped, by Stair during their time within the church.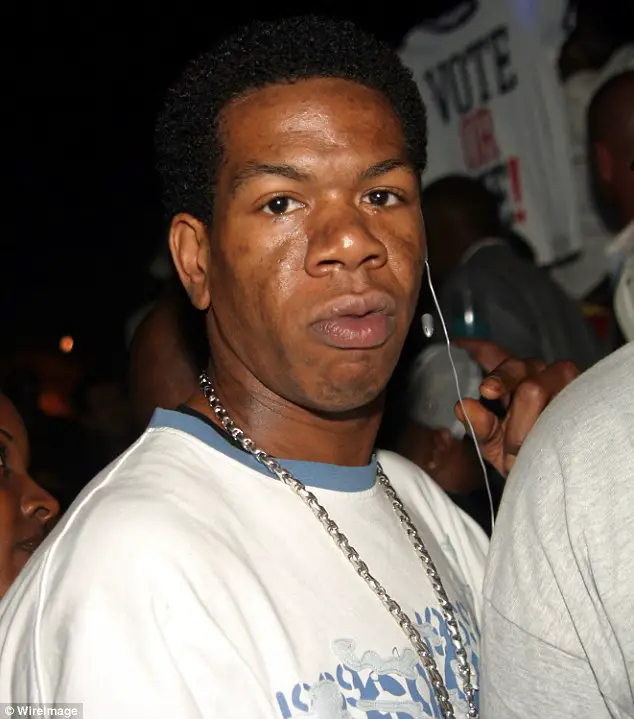 Two women accused him of raping them multiple times on the compound.
He was arrested in 2002 on two counts of second-degree criminal sexual assault.
He plead to lesser counts of assault and battery and was sentenced to time served, according to the Post and Courier.
Stair's victims claim the pastor's behavior would begin as aggressive hugging, and build to sexual acts he would call 'God's will.'
People who had left the church called it a cult.
The compound has 70 people residing on its 130 acres of land.
His followers are required to give their 'worldly goods and monies to the Lord' to live in modest residences built on the land.
On Tuesday, Mack's producer confirmed to thee Daily News, that the rapper knew his death was coming.
'He was prepared for whatever comes, to go home to the Lord. He was prepared to do that. He wasn't scared. He was ready.'