ASOS is my number one stop for all my fashion needs.
But loyal customers like myself have been left baffled by a pair of barely-there jeans.
Not only are they crotchless but they are bottomless.
The £75 denim trousers ($119 on the US site) are being sold to consumers as 'chaps.'
The trousers from Ragged Priest's Black Label collection have now gone viral on Twitter, after one customer spotted them while browsing ASOS.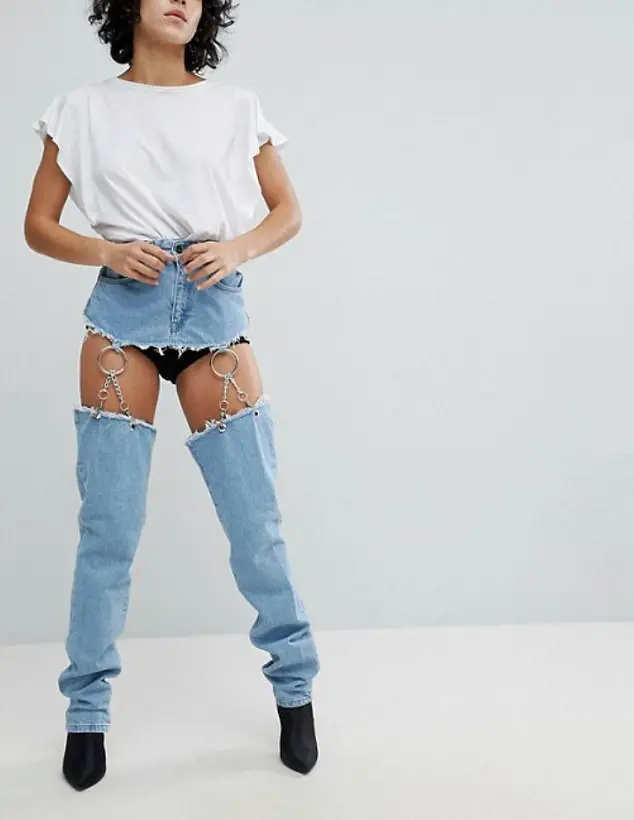 The jeans are slashed just above the groin area and held together by a pair of metal chain suspenders – revealing a large portion of the upper thigh.
They are being described by the fashion giant as 'hot-right-now denim.' They promise to 'add attitude to your style' when teamed with t-shirts and beanie hats.
But social media users have been left confused by the bold fashion statement.
One shopper wrote: 'Call me old fashioned but I like my jeans to have an arse in them!'
The light blue, straight-fit jeans feature a frayed hem and light blue faded denim – and are hand wash only.
On the tongue-in-cheek item description, ASOS joke that 'some days call for a little extra'.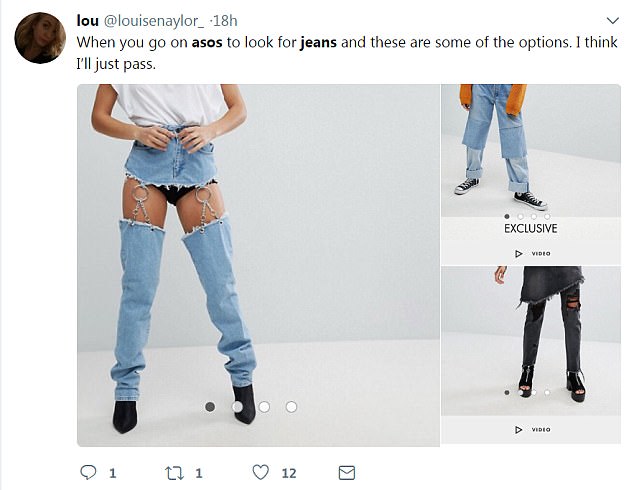 One confused shopper shared a selection of three denim jeans that had popped up while they were browsing on ASOS, writing: 'I think I'll just pass'.