It was a whirlwind romance that fizzled out in two months.
But according to NBA legend Dennis Rodman pop star Madonna offered him $20 million to impregnate it. 
The 58-year-old spilled the tea on The Breakfast Club with hosts Charlamagne tha God, DJ Envy and Angela Yee.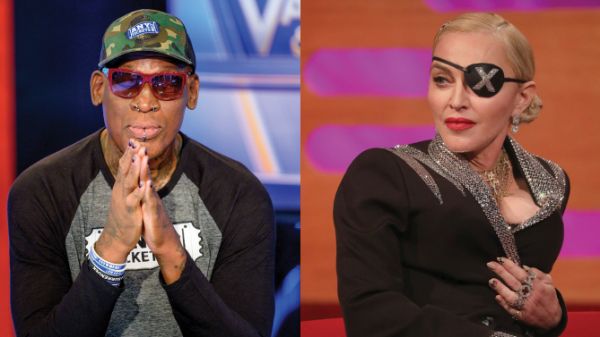 One host asked,  "They say you broke up with Madonna because you didn't want to get her pregnant? She wanted to get pregnant. Why do you want to get Madonna pregnant?"
"Oh I tried. I tried over here by Central Park," Rodman said. "She had that big three story place over there. I was rolling the dice in Vegas. This a good story. What a good story."
He continued: "I was rolling the dice in Vegas and she's in New York and she calls and the next thing I know is' he hears someone shout out '"Hey Dennis you got a call from Madonna."
"So I say hold the dice and get the call. She said "Dennis I've ovulating." I said "What? You ovulating? What is that?" I was trying to f**k with her, right?"
'"You know ovulating?" I said 'Oh okay great. So I'll be there in five hours.' So I put the dice down and I said "Hold the table," he revealed.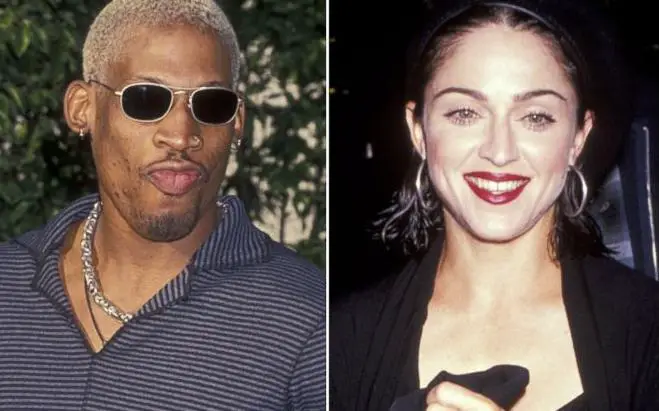 "She sent a plane to me, a G5. I went to the airport. Came here, flew here, went and did my thing at her house. Did my thing, went back on the plane. They held the table. I was playing dice game," Rodman explained. 
Charlamagne asked if he was disappointed he didn't get her pregnant when the dated in 1993.
"No. Well she asked me that… if I got her pregnant she'd pay me $20 million. That's if the baby was born."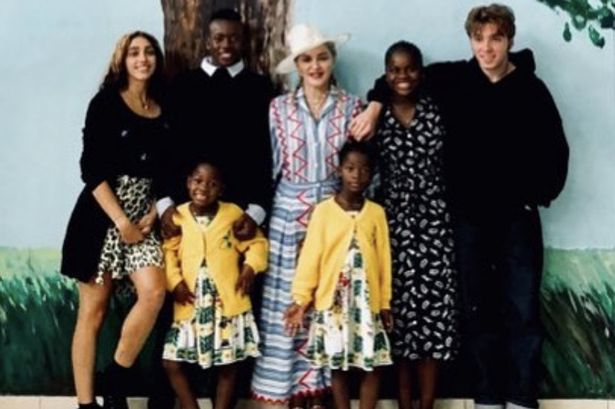 Rodman mentioned the bizarre story in his 2005 autobiography I Should Be Dead By Now. 
In the book he wrote: "Here's how it went. One time I was in Las Vegas at the craps table doing my thing when I got this frantic call. It was like the 'somebody died call' from New York."
"I picked up the phone and Madonna was like, 'I'm ovulating, I'm ovulating. Get your a** up here,'" Rodman said.
"So I left my chips on the table, flew five hours to New York and did my thing. We got done and she was standing there on her head in an attempt to promote conception – just like any girl trying to get pregnant. I flew back to Las Vegas and picked up my game where I left off."
Madonna is mom to Lourdes Leon, 22, Rocco, 19, David, 13, Mercy, 13, and seven-year-old twins Esther and Stella. 
Dennis has three children:  Alexis, 31, with ex wife Annie Bakes; Dennis Junior, 19, and Trinity, 18, with ex wife Michelle Moyer.