Sometimes even the most innocent photos can resemble something inappropriate because there is something unclear that creates all the confusion in your dirty mind. That is why even though we almost always post the photos we take immediately on the social media networks, we should check thoroughly if they have something compromising that may lead the viewers to interpret it differently. These photos will definitely lead you into thinking that something is utterly wrong and mix with your dirty mind.
1.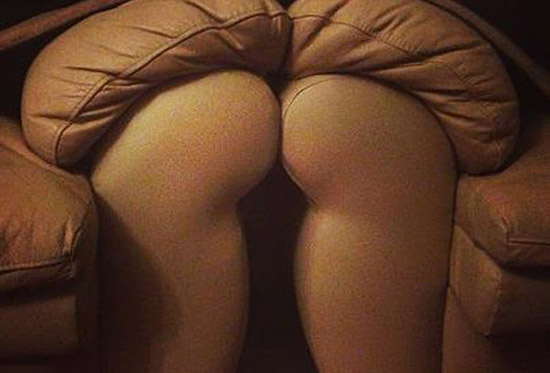 Those are two armchairs which happen to be nude, but being so close they resemble something else, right?
2.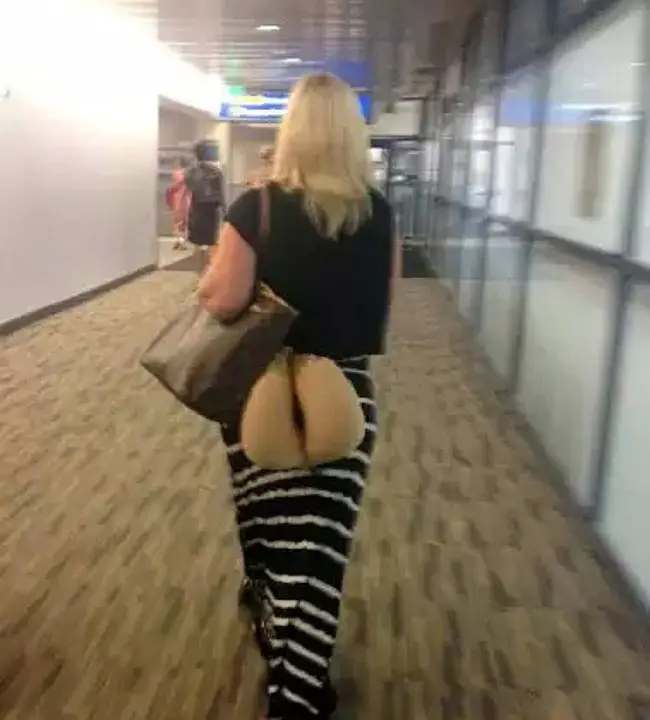 Only if she had put that travel pillow into her bag, it wouldn't seem like she is walking at the airport naked.

3.
Her knees create quite a confusion in our minds.
4.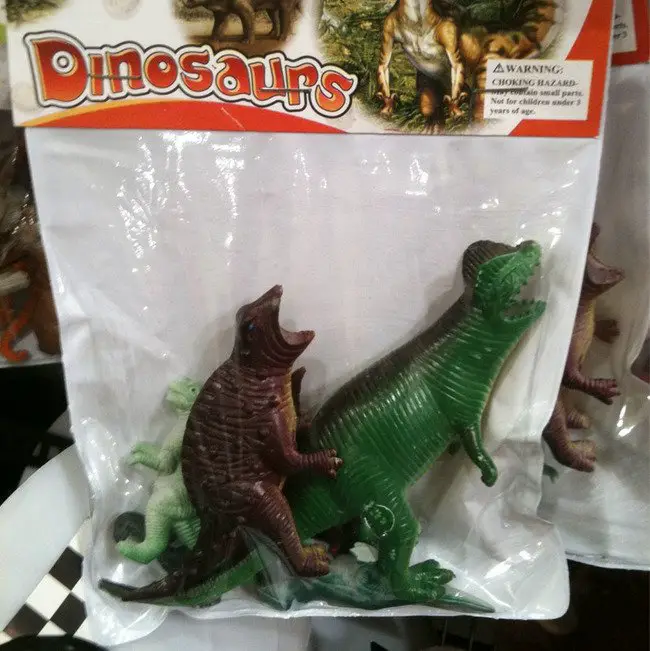 How did it happen those dinosaurs to take such a position when they could have been in any other pose?
5.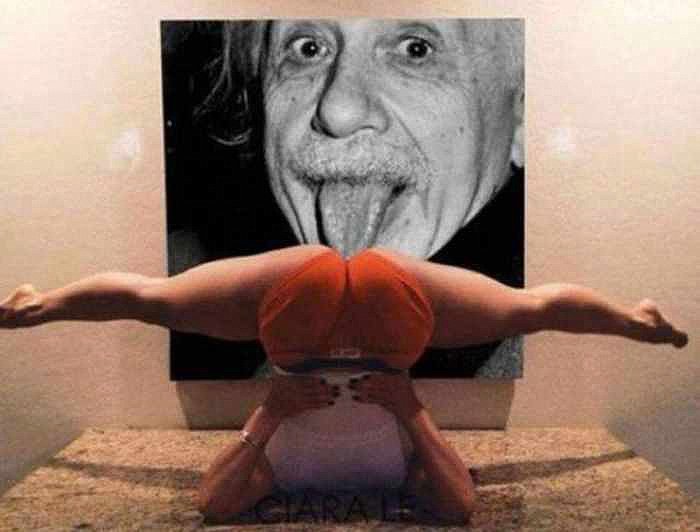 Einstein shouldn't put his tongue everywhere, or does this elastic girl pose on purpose?
6.
She would definitely kiss her trophy, but those who've made it should think twice about what shape it has.
7.
The drawing is so awful that it should be removed and not used for some religious teachings.
8.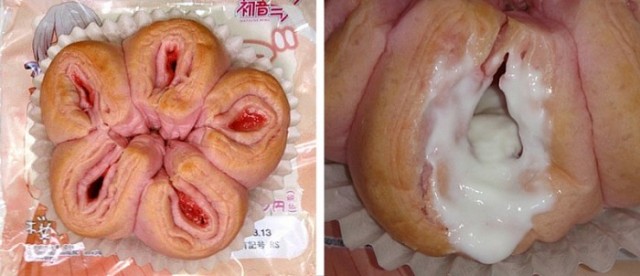 Dry vs. Wet? Oops, would you eat this?
9.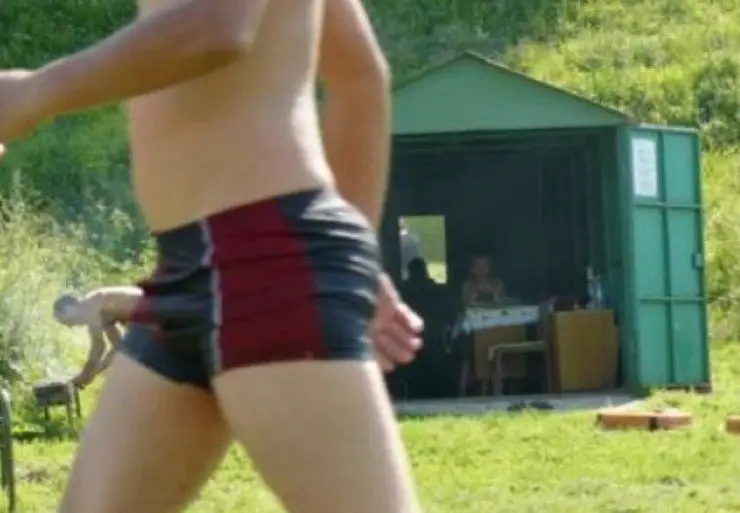 This is definitely a photo for which the photographer should be blamed since he captured these two guys in such a position it looks like one person.
10.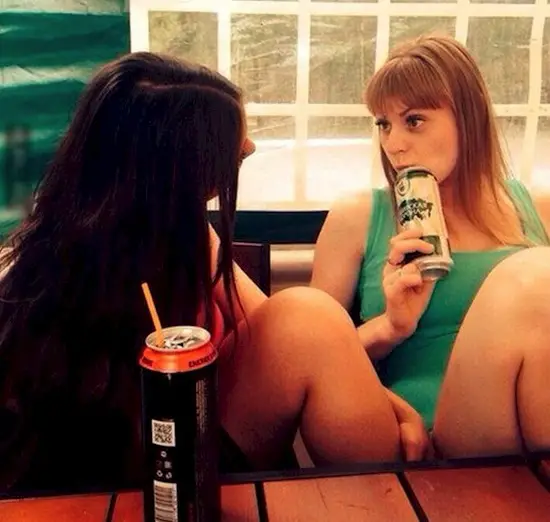 Look twice to see whose leg is whose.
11.
The position of their hands and the mystery object in the sky lead us to believe that this object is something well known.
12.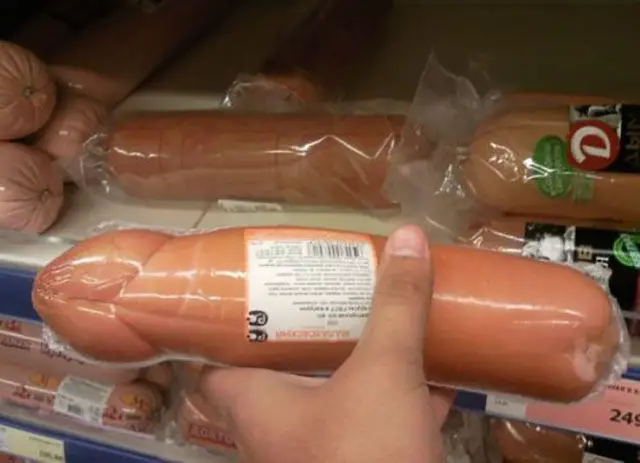 That is not how a salami should be packed!
13.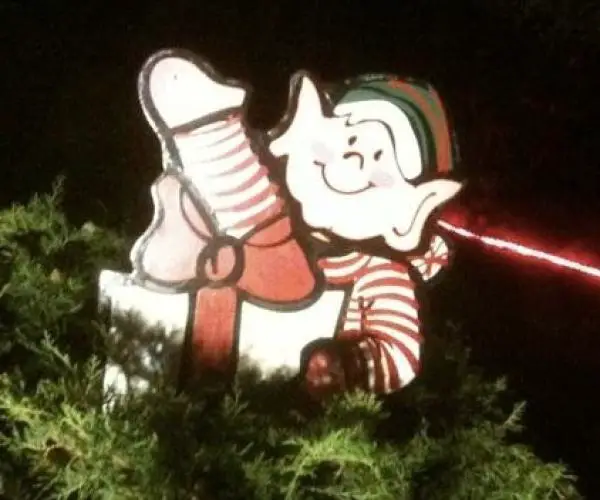 If only his hand would have had fingers, that poster wouldn't be so misleading.
14.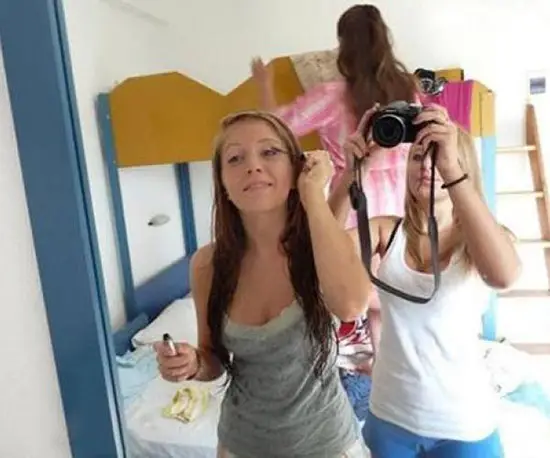 No, that girl in the back is not naked. It is the girl's arm holding the camera which fools your eyes.
15.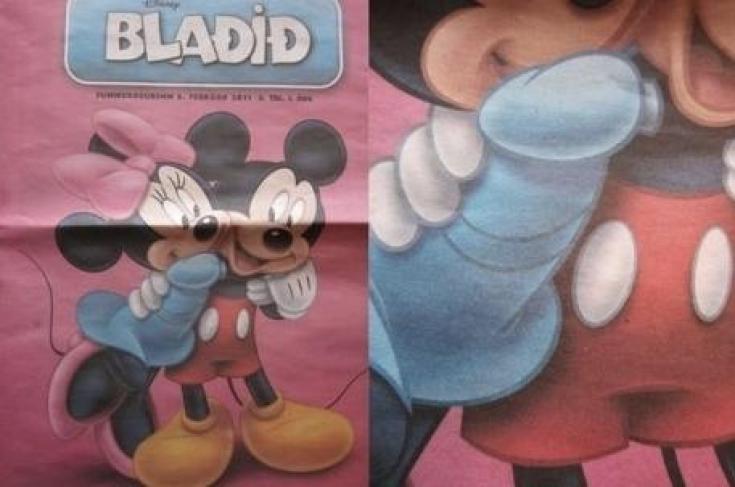 Even Disney can have some details which will confuse you.
16.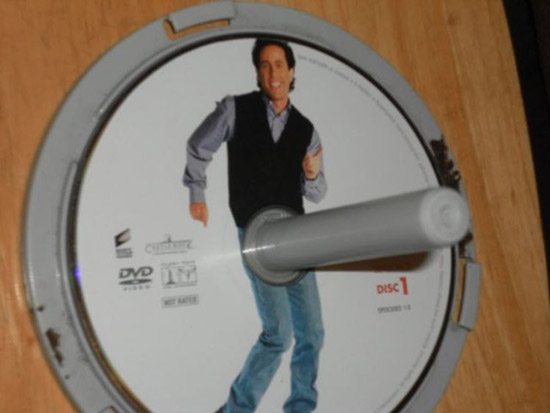 If only the disc didn't have a hole in the middle…
17.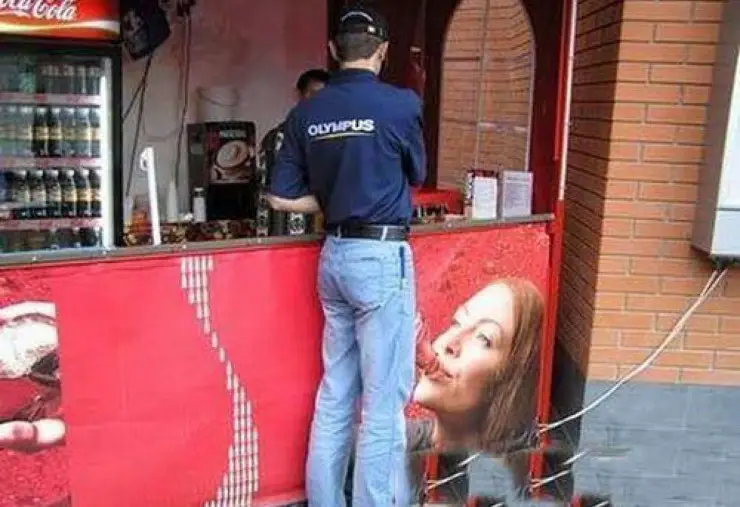 Did he take that position on purpose?
18.
Kids may not find anything weird with this one, but their parents will.
19.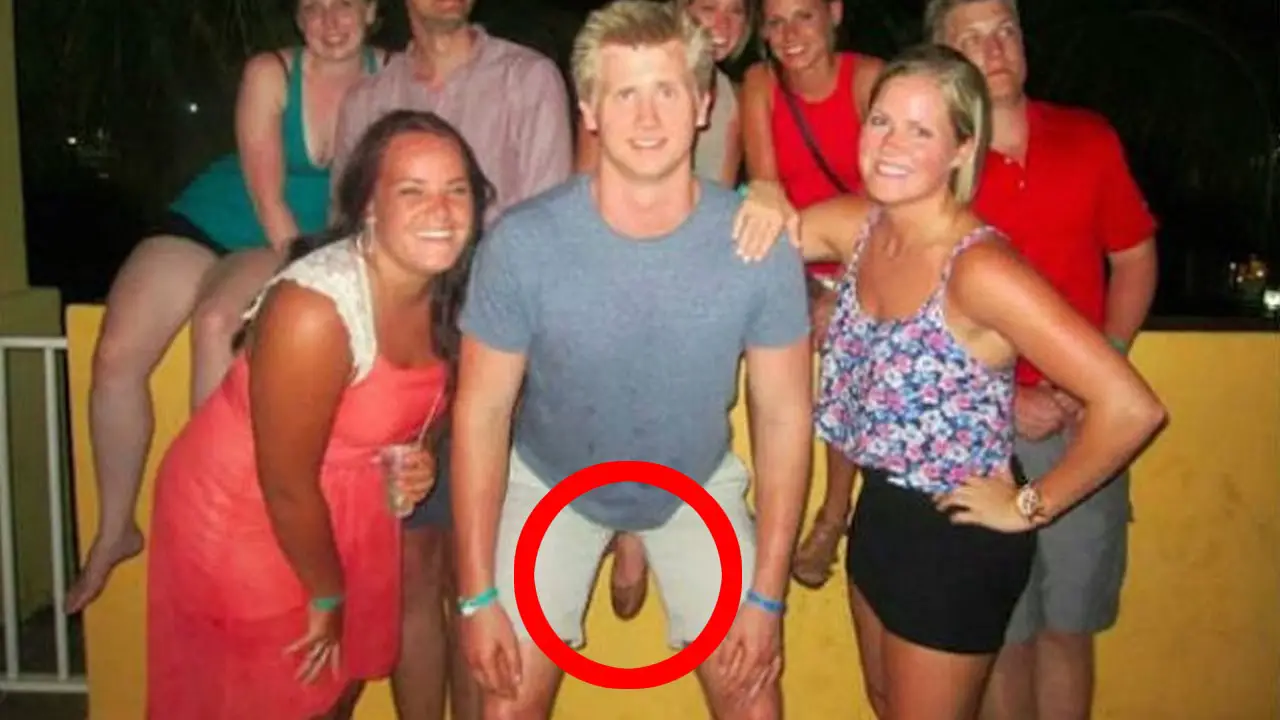 That is that girl's leg, and has nothing to do with the guy in the middle.
20.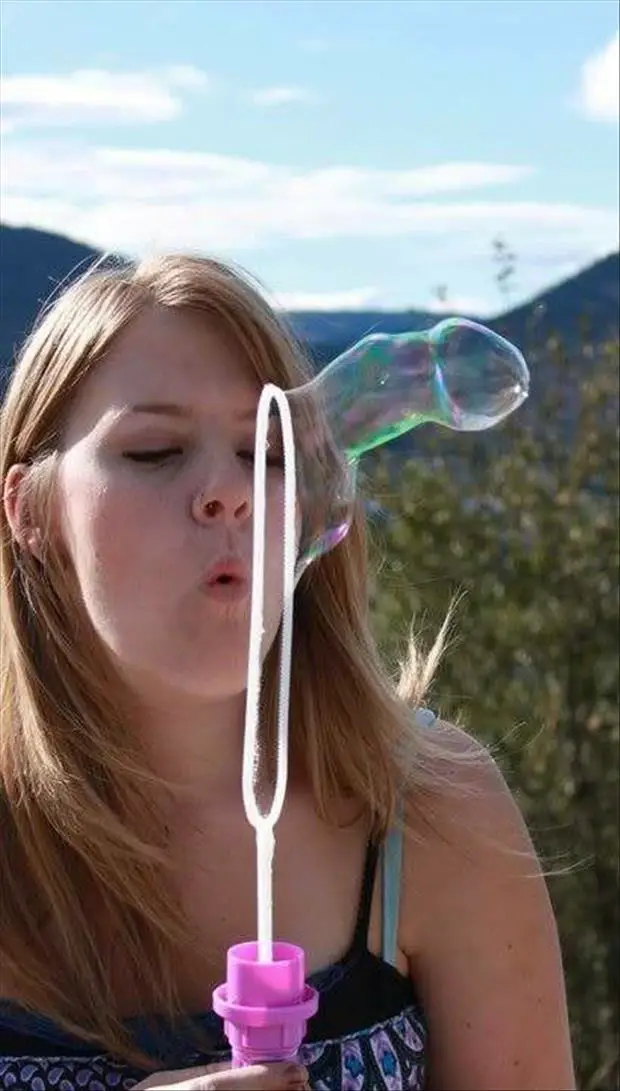 The toy is supposed to produce bubbles, right? Well, this is not quite a bubble.
21.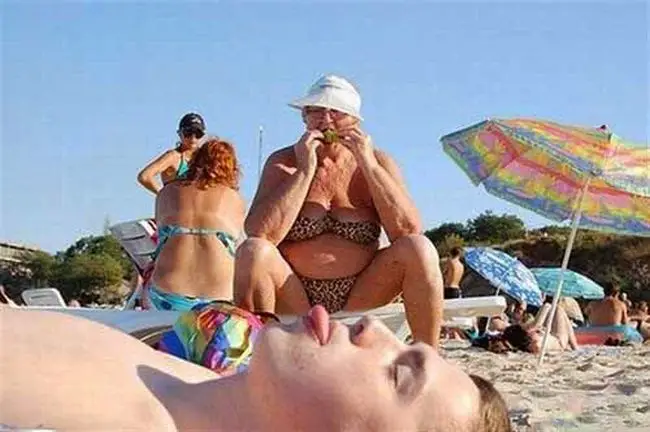 If there was no distance between these two it would have been something you don't wanna see.
22.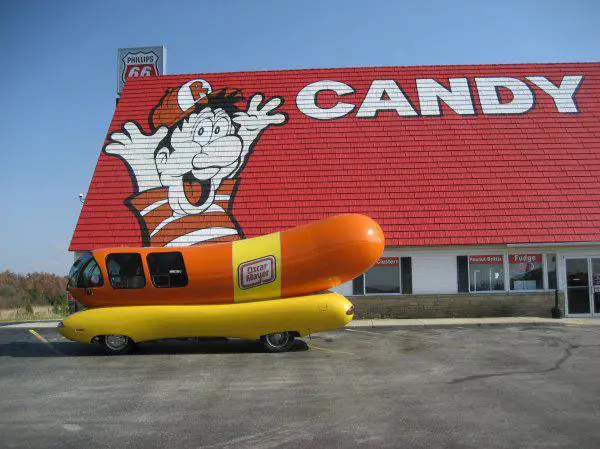 The van should park somewhere else, don't you think? We assume that the driver had no idea of the photo he created being glued to the "candy man" above.
23.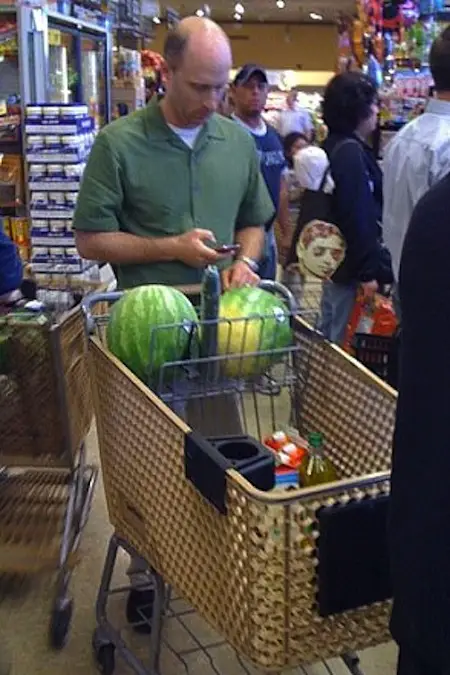 Watermelons always resemble something inappropriate if you have an imagination which creates dirty thoughts.
24.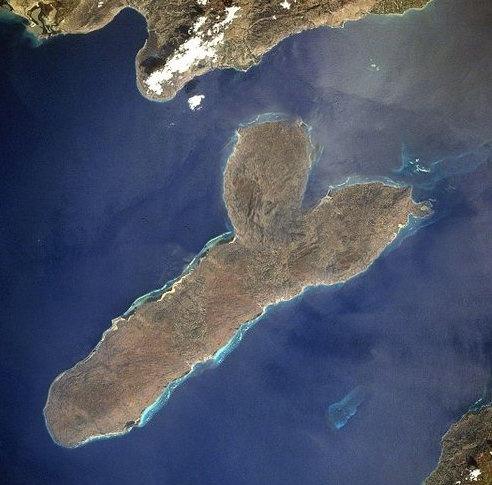 That island looks like something else, floating, for those with filthy imagination.
25.
Nuns are nuns, always look innocent, well if only it wasn't for those chairs.
26.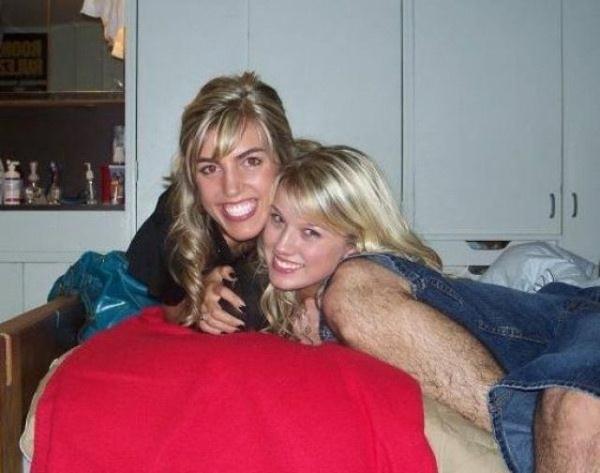 Guys do not panic! There are three people on the photo, and those hairy legs do not belong to any of these cuties.
27.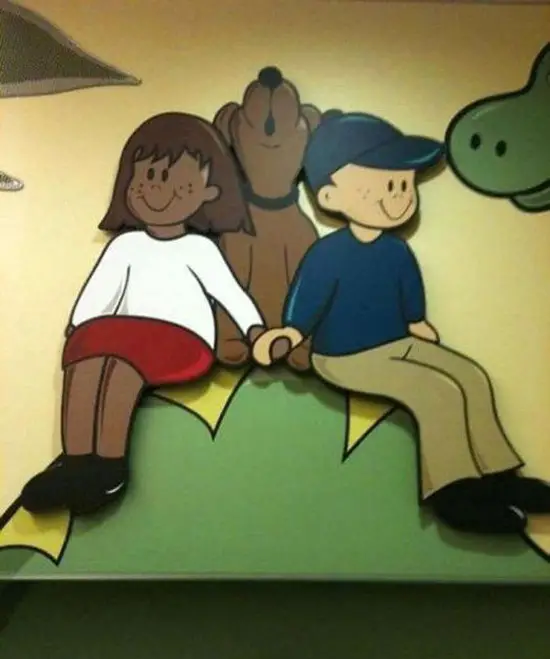 Once again, we would recommend to all the illustrators to put an extra effort and draw fingers on hands as well, in order to avoid confusion.
28.
Looks funny, right? But it is that little boy's hand who runs to get into the picture and apparently the photographer took it too early.
29.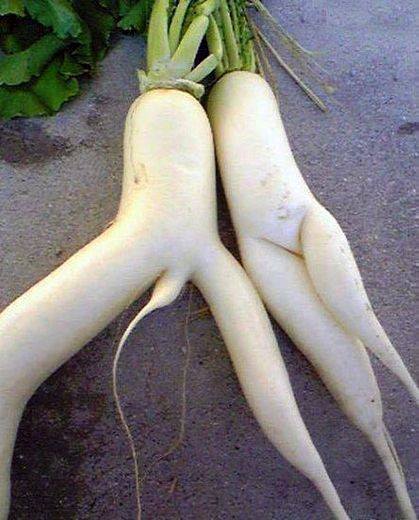 The turnips resemble a male and a female body, you agree?
30.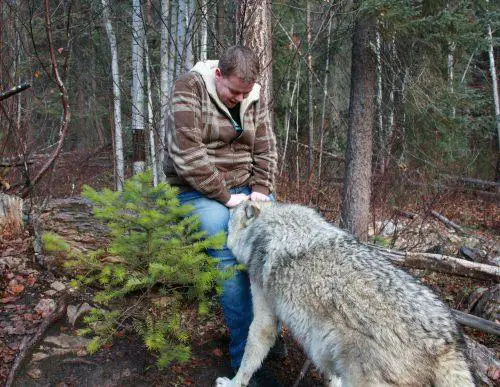 He is just feeding that dog, unlike any assumptions that you can have.
31.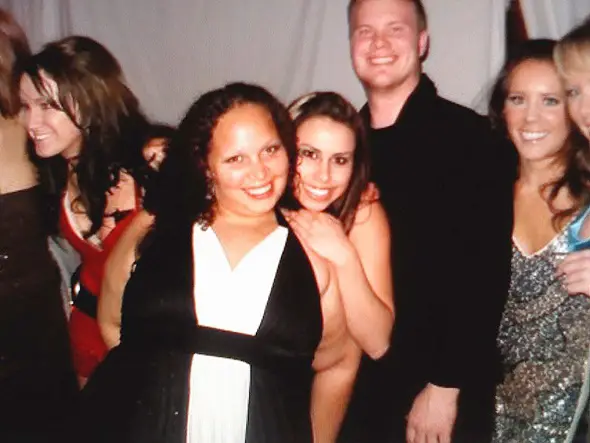 No, she is not naked! Her friend in front of her is just too fat and takes up the whole picture.
32.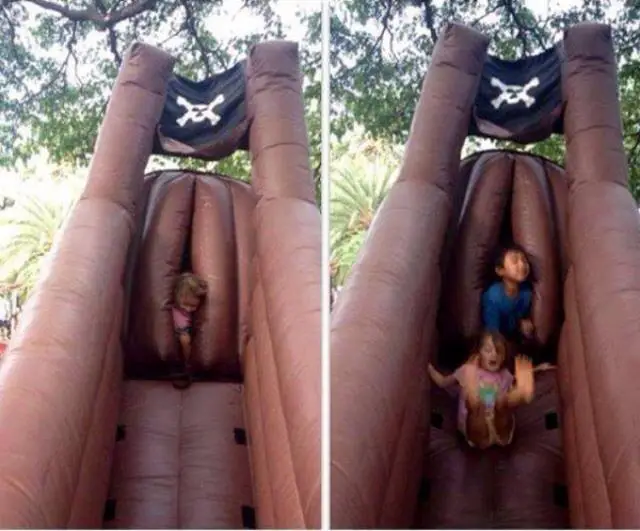 Looks like these kids are reborn once again.
33.
It is the dog's private parts which are shown on the picture, while the girl is all covered up.
34.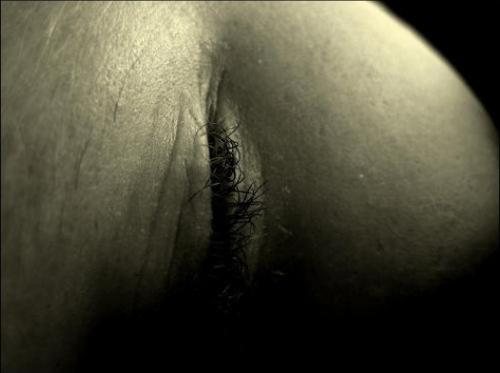 This one is the eye and the cheek of a sweet baby sleeping, and not a woman's intimate part.
35.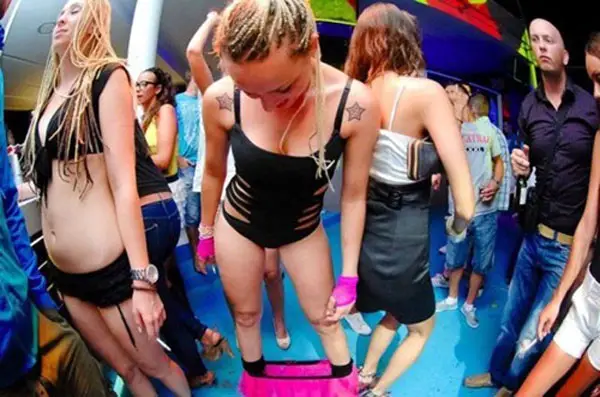 Showing too much skin leads to many misconceptions, don't you think?