A Rihanna super fan in Ohio completely blew Bajan beauty Rihanna away with his impressive singing skills.
Rihanna was belting out her monster hit tune FourFiveSeconds – a duet with Kanye West and Paul McCartney.
The 29-year-old extended her microphone out to Terah Stewart who was in the front row during her ANTI World Tour at the US Bank Arena in Cincinnati.
Seizing his big opportunity, Stewart held nothing back as he stunned both the crowd and the Work singer with his killer vocals.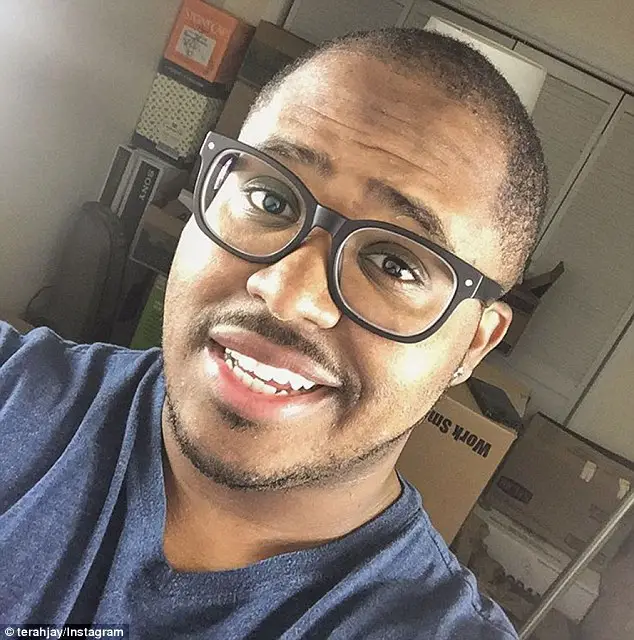 After Stewart sang his heart out, the audience erupted into a loud cheer with a stunned Rihanna heard saying 'woah' as she looked at Stewart with a shocked face.
Struggling to gain her exposure after the his incredible vocals, moments later Rihanna pauses the song to say 'oh s***.'
Terah Stewart, who is the Assistant Director of Intercultural Programming at Ohio State University, later took to Twitter, writing of his excitement of singing with his idol.
'EYE. JUST. SANG. WITH @Rihanna!!!!!!! lord jesus' he tweeted.
Rihanna super fan Terah Stewart later wrote on Twitter how happy he was to be able to sing with his idol and how long he had been a fan of RiRi. 
He tweeted: 'Y'all don't understand how long I have been riding for @Rihanna. I will never forget this. She followed me too. #NavyForF***ingLife!!!!!!!'
Stewart has been singing in a choir throughout his life and hopes his now viral video of him singing with Rihanna will take him to the bright lights of Broadway.