Check out this handsome man who has earned the title of 'RescueBae' for his dedicated Hurricane Harvey work.
The sexy rescuer (who kinda resembles a white Shemar Moore) picked up a mountain of not-so-secret admirers on social media.
The man in question is 31-year-old Raz Halili, who helped save stranded flood victims on his boat in the Houston area.
One Texas resident, who goes by the name Ariel Marie on Facebook, was one of the first to share the viral picture of Halili. 
She wrote to her Facebook page last week: 'This just made my day better. Lookahere Mr. Chase, (I don't even know if that's ya real name) I'm gon find you!!! Oh yes I am!!! You don't even know how much ya selfie just blessed me.'
'I'm in love with you MAN!!!! Whichyo alligator-taming, snake-eating, bayou-riding self!!! #CajunNavy #BayouBoys #PleaseRescueMeAgain #IfIrmaComeToTexasImCominToYou #HotWhiteChocolate.'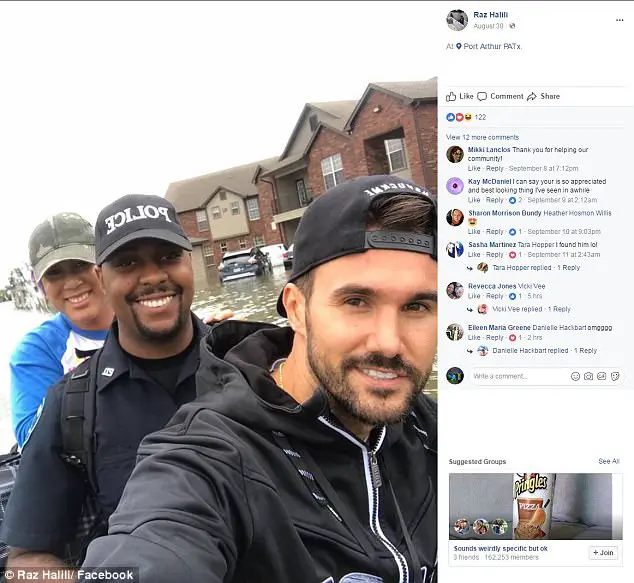 After his identity came to light, modest Halili told the Daily Mail he believed the 'kind girl' saw the goodness in his work.
The Texas-native revealed that he and his cousin Gezim volunteered to assist with water rescues.
They used refrigerated trucks from their job as well as their boats and jet skis. The relatives worked long hours during the day and into the night to aid in various relief efforts.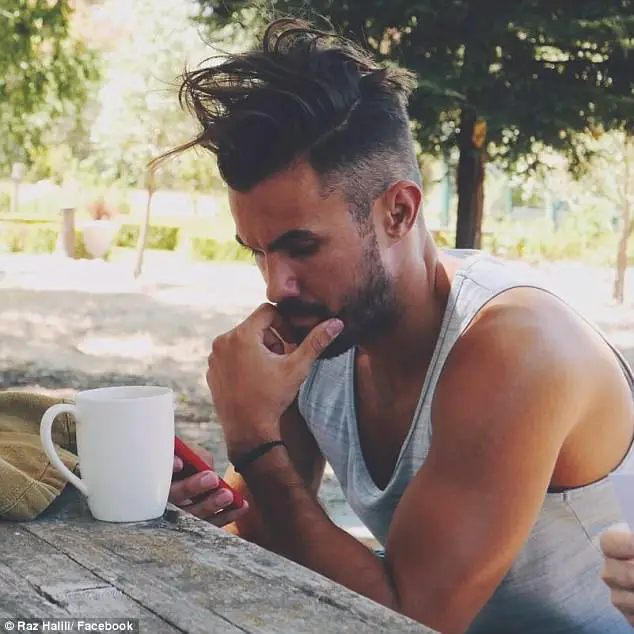 'The worst of destruction we saw was in the Port Arthur area, the nursing homes were flooded with high water, patients waiting to be moved by boats to dry land. So many homes/apartments completely flooded out,' Halili added.
'During all this madness, there were also so many others helping along with local, state officials. It was beautiful to see people helping others out of the kindness of there heart without regard to race, religion or political party,' he added.
'I believe this is the true spirit of America. In all it was very gratifying to be able to help out in the aftermath of Harvey.'
Currently, Halili is employed under his family's oyster company, Prestige Oyster Inc. in Dickinson.
He earned a bachelor's degree from Houston Baptist University, where he played for the school's soccer team.
'I spend most summers aboard visiting family in Kosovo and traveling along the Adriatic coast. Most of time is spent working on growing the business my parents started, which has been the American dream for us,' Halili said.
But unfortunately, the hottie's is happily taken. He currently resides with his long-term girlfriend, Samantha, and the pair's beloved dog, Zoe.