Xavier Olesko was a popular football player who had just finished high school.
But his life was tragically cut short.
Four people have now been arrested in the shooting of the Fort Worth teenager in White Settlement last week, police say. 
Chase Nix, 24, of North Richland Hills surrendered at the Tarrant County Jail on Friday, White Settlement police said in a news release.
Sean Garrison, 23, Tyee Garrison, 18, and Kyle Garrison, 17, all from White Settlement, have all been apprehended. 
They have been charged with capital murder.
Authorities say Nix is an acquaintance of the Garrison brothers and was present at the time of Xavier's murder.
Detectives believe that Xavier and Sean Garrison were acquaintances and planned to meet on the evening of Sept. 18.
Sean, along with his brothers Kyle and Tyee, also met with Xavier in front of a home in the 8100 block of Tumbleweed Trail.
Police think the gang had plans to rob him and during the encounter Xavier was shot.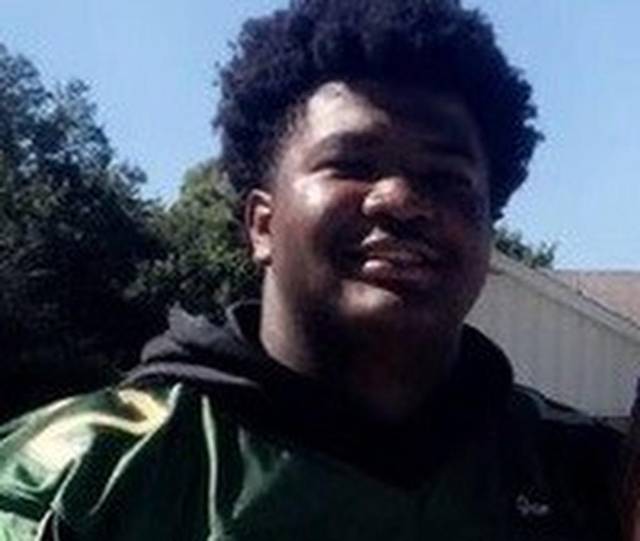 Police found Xavier's body in the driveway while responding to a possible suicide call.
Investigators believe that Xavier was temporarily living at the residence with friends. He was in the back yard with some of them just before he was fatally shot.
Witnesses told police that Xavier went around to the front of the residence to meet with someone.
Then they heard a gunshot.
Xavier's friends said they ran to the front of the residence and saw Olesko lying motionless on the ground. They frantically called 911.
Xacier had been a senior at Fort Worth Western Hills High School, where he played football.
He had also attended nearby Brewer High School.
The Garrison brothers were arraigned Thursday at the White Settlement jail.
Sean Garrison and Kyle Garrison were being held in lieu of $200,000 bail. Tyee Garrison's bail was set at $300,000.
Nix was being held at the Tarrant County jail with his bail set at $200,000.