Kenneka Jenkins was a beautiful girl with her whole life ahead of her.
So it was no surprise that more than a thousand mourners turned out to pay their respects at her funeral.
At the request of Kenneka's mother guests were asked to wear purple and white, her daughter's favorite colors.
19-year-old Kenneka was found dead inside an industrial freezer at the Crowne Plaza Hotel in Rosemont, a Chicago suburb, in the early hours of September 10.
She was found nearly 24 hours after being reported missing, after a party with her friends in one of the rooms. 
Authorities believe Kenneka stumbled into the freezer drunk and that her death was an accidental.
But many, including Kenneka's mother Tereasa Martin, believe she may have been murdered.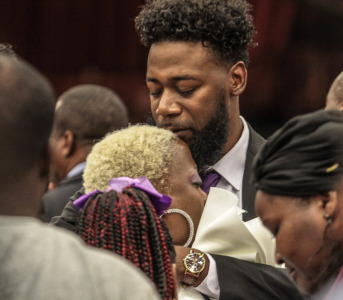 On Saturday, the bereaved gathered at Hope House in Chicago for the teenager's funeral.
They sobbed as pastors described how the young woman 'touched the world'.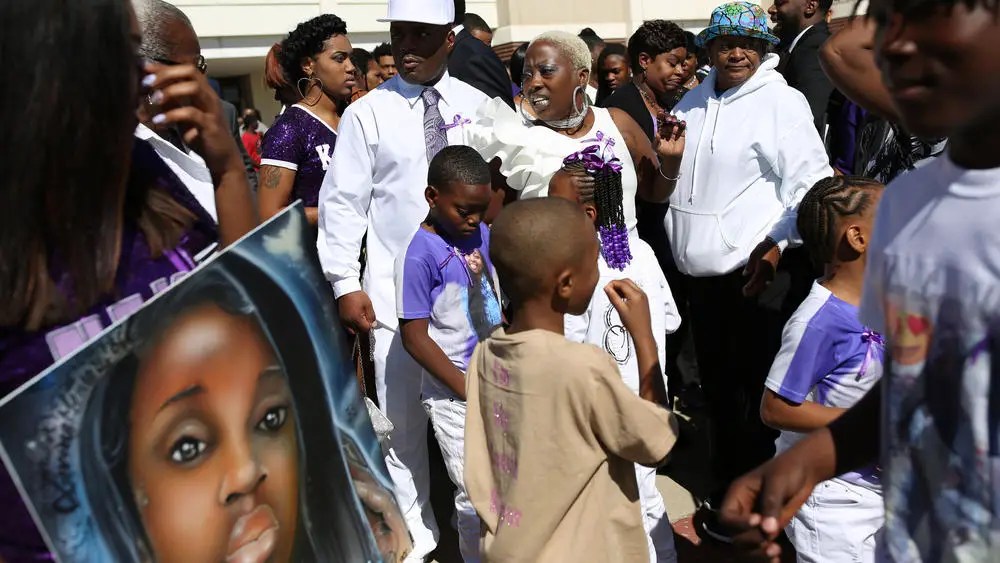 'We're not here to solve this, we're not here to ask questions.'
'We're here to wrap our arms around a mother, a father, many aunts and uncles and friends who have lost a loved one,' Reverend James Meeks said. 
Jenkins' mother Tereasa wore a white dress for the service. She was seen crying and praying over her daughter's open casket. 
On the order of service, Tereasa gave this message: 'There is a special angel in heaven that is part of me, it is not where I want her to be but where God wanted her to be.'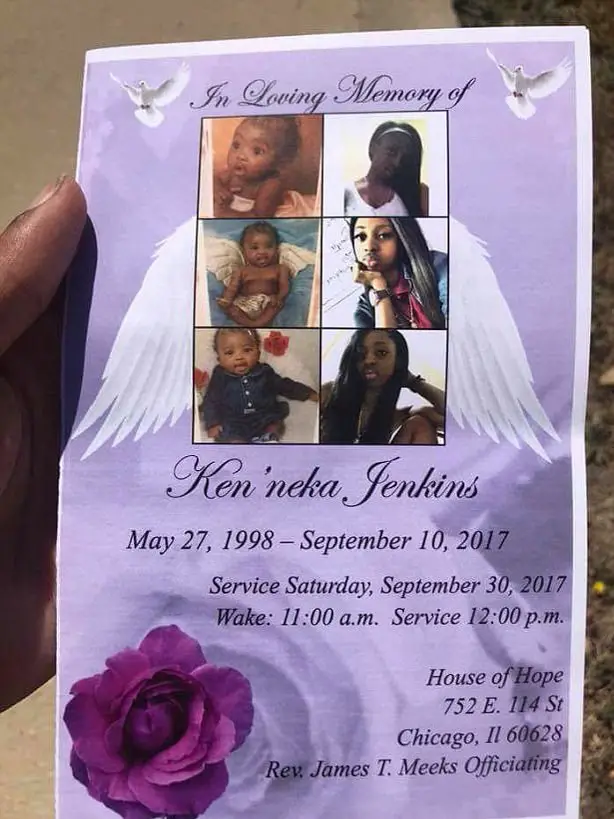 'She was here for just a moment, it was like a nightmare to lose you. And though she is in heaven, she isn't very far.'
'She touched the hearts of many like only an angel can do: I would've held her every minute if the end I only knew.'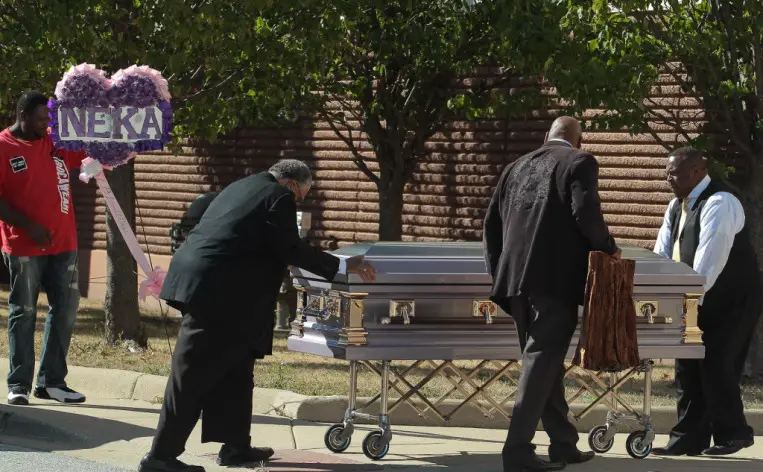 Martin has been vocal in her condemnation of the police since her daughter went missing. 
Kenneka went to the Crowne Plaza Hotel on September 8. 
She sent her final text message to her sister at 1.30am on Saturday September 9.
There has been a number of videos posted to social media that show the teen slurring her words and stumbling as she posed in bathroom and elevator mirrors.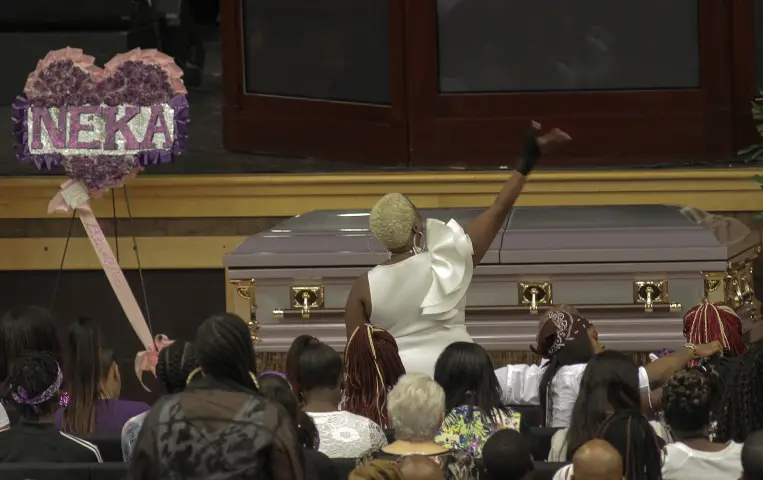 She does not appear at a final video that was live streamed from one of her friend's Facebook accounts at 1.36am. 
At 4.30am, her friends called her mother to say they could not find her.
Tereasa Martin rushed to the hotel and pleaded with hotel staff to show her surveillance footage in the hopes of finding her daughter – but shockingly staff refused. 
It wasn't until police contacted the hotel the next afternoon – once they were satisfied Kenneka was in fact missing – that they reviewed it. 
Tragically they found the young woman inside the freezer shortly after midnight that night.