Hundreds of people searched, prayed and hoped that 19-year-old Ashanti Billie would be found safely and be returned to her family.
But sadly the teen was found dead Friday morning after being discovered behind a church.   
Authorities say a man cutting grass early Friday morning at East Stonewall AME Zion Church in Charlotte, North Carolina, smelled a strange odor.
Tragically it turned out to be Ashanti Billie's body. 
Billie was reported missing two weeks ago when she didn't show up to the sandwich shop where she worked in Norfolk, Virginia. 
Although a cause of death has not yet been revealed, the FBI believes she may have been murdered, and have launched a manhunt to track down her killer, according to NBC.  
Billie, a culinary arts student, was last seen at Joint Expeditionary Base Little Creek on September 18. 
She was rostered in at the Blimpie sandwich shop where she was employed as an assistant manager.
Her car was then spotted by neighbor's on September 23 abandoned on a dead-end street in the Ocean View part of Norfolk.
'It is with deep regret that I inform the community that Ashanti Billie has been located, deceased, in Charlotte, North Carolina,' FBI special agent Martin Culbreth said in a statement.  
'Our mission is to bring justice for Ashanti, and we will be relentless in our efforts to find who did this to her,' Culbreth said in his statement. 
'We will not rest until the person who robbed Ashanti of her life, her promise and her future is held fully accountable under the law.'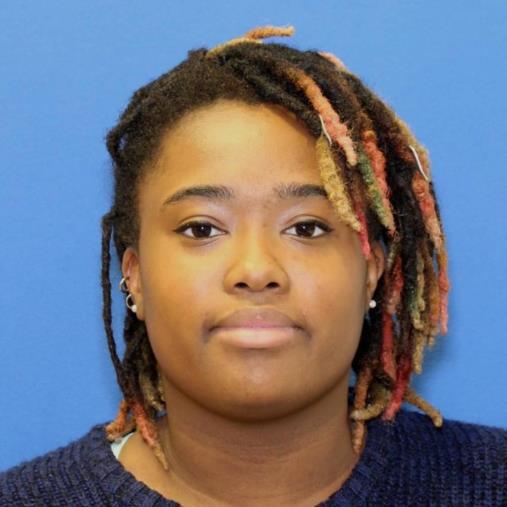 The Mecklenburg County Medical Examiner's Office identified Billie's body following a massive search conducted by the FBI, the Naval Criminal Investigative Service, the Virginia Beach Police Department and the Norfolk Police Department.  
A $10,000 reward was offered to anyone with information that could help authorities lead to Billie's whereabouts. 
Billie's employer, Blimpie, matched the offer, raising the total to $20,000. 
'We are very concerned about the disappearance of Ashanti Billie and we are working with the authorities to help find her and bring her home safely,' said Jeff Wallace, vice president of operations for Blimpie. 
'We are here to help support Ashanti's family during this difficult time.' 
Billie recently moved to Virginia to attend culinary arts classes at the Art Institute of Virginia Beach, NBC News reported.
She had graduated from Henry Wise High School in Upper Marlboro, Maryland, in 2016.
Billie's parents held a news conference Saturday and thanked everyone who helped search for their daughter.
"We were notified yesterday that a body had been found in Charlotte and we were finally notified today that it was identified as Ashanti Billie, our daughter," said her mother, Brandy Billie.
"To the person who decided that they wanted to take our baby away from us, away from everyone who loved her, you are a coward. You don't deserve to breathe the air she breathed."