It can be incredibly tough for mothers to leave their children after maternity leave.
Actress Gabrielle Union – who welcome her baby daughter Kaavia nine months ago – sent a positive message to fellow working moms.
Speaking to Us Weekly at the America's Got Talent Live Show red carpet, Union said:
"Being able to have the job that I love and the baby that I dreamed of [is great]. I'm a better mom because I'm able to go away and do what I love," the 46-year-old star said. 
Union, who has been married to former NBA star Dwyane Wade since 2014, added: 
"Even if I failed miserably, I'm following my dreams. … I would be less of a mother if I didn't set out every day to try to make my dreams come true and other people's dreams come true. So I don't have guilt."
In November 7, 2018, the couple welcomed the birth of their daughter, Kaavia James Union Wade, who was born via surrogate.
Over the years, Union has faced multiple miscarriages and failed IVF treatments. 
"I felt like I was not only disappointing myself and my spouse, but all the people who'd hung a lot of hope on us. I felt like a complete loser and failure," she told Parents back in March. 
Union says her little princess – who is now eight months old – already has so much character.
"When I ask her a question, Kaavia responds with a lot of animation, and she'll pause so you can ask her more," she told the outlet.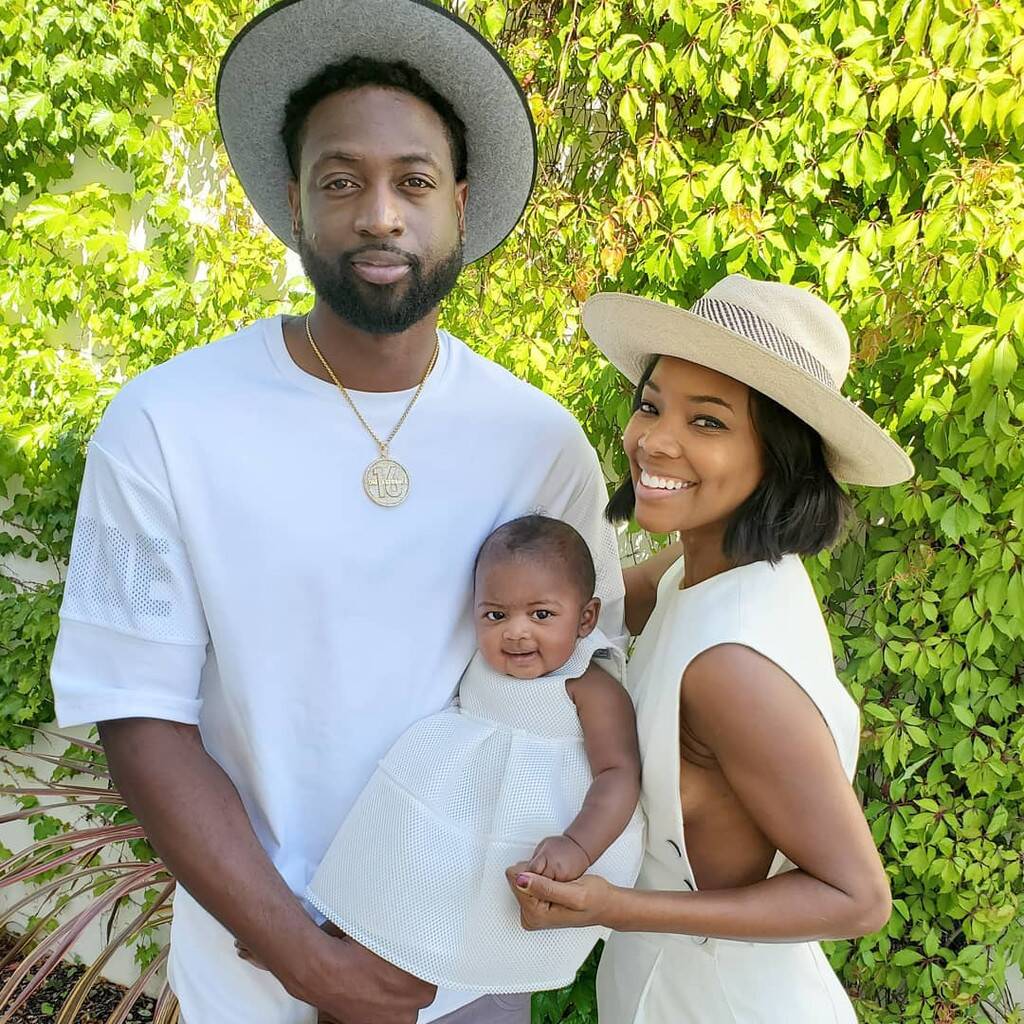 "She follows along, but she doesn't do baby talk. When people talk baby talk, she gives shady-baby looks."
The Bring It On star also helps raise Wade's three boys – his nephew Dahveon Morris, 16, and sons from a previous marriage Zaire, 15, and Zion, 10. As well as his third son Xavier, 3, from a former relationship.
Union says that her husband is fully co-operative and involved in his daughter's life.
"Dwyane is like a stage mom," she said. 
"He's very hands-on. When he's in Miami and we're in Los Angeles, he wants to know everything, from her poops to what outfit she's wearing."