A Wisconsin man has developed a life-altering skin condition following a routine visit to the barber.
But despite the keloids that cover much of Keith Crowell's face, his insurance company is refusing to cover the cost the removal surgery.
But thanks to generous donations by kind well wishers on his GoFundMe.com page, thousands of dollars has been raised so the devout Christian can have the surgery he needs.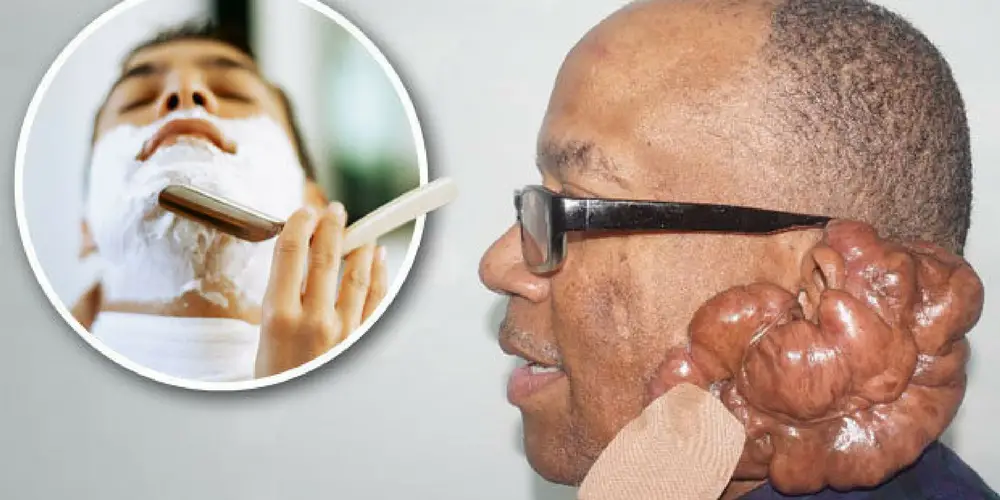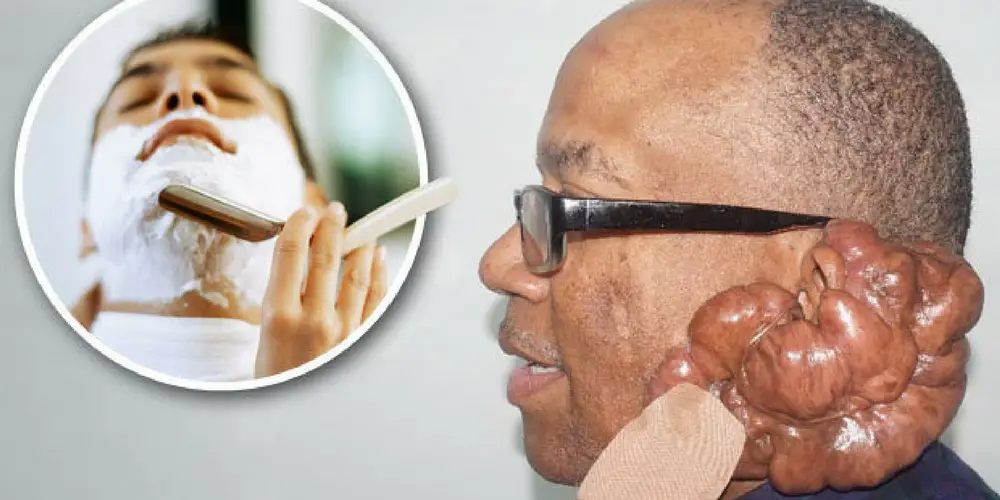 "I feel the compassion. I feel everyone in my corner. I'm just grateful from the bottom of my heart," said Crowell.
Crowell, of Milwaukee, developed keloids on his skin 12 years ago after he was cut on both sides of the neck during a hot shave. 
Keloids are tough scar tissue that rise above the rest of the skin. 
After being nicked by the barber, instead of the cuts healing keloids continued to grow and grow.
Within a couple of months the keloids began to resemble tumors sitting around his neck.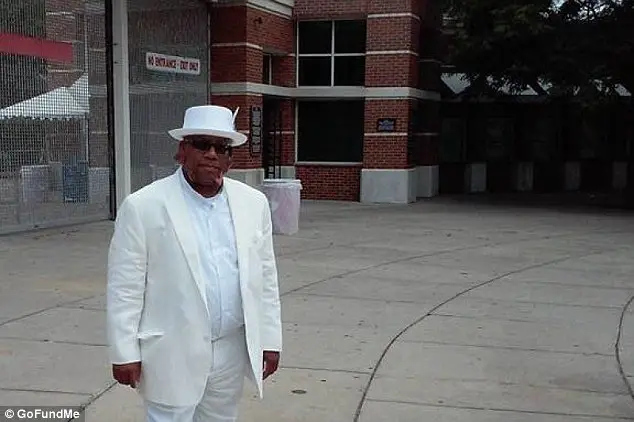 He managed to get two operations to have the keloids removed – with 40 pounds of skin taken off – but sadly even more formed. 
'It can be devastating. Sometimes I feel real bad,' Crowell said. 'I want to be like, a normal person.'
Crowell has difficulty swallowing, as well as difficulty hearing, as the keloids cover his ears. 
After his initial story aired on FOX6, thousands of well-wishers gave to his GoFundMe.com account. He has now raised over $25,000.
"I feel the compassion. I feel everyone in my corner. I'm just grateful from the bottom of my heart," said Crowell.
The phone calls, the letters, people in church praying for me. I'm just touched in such a great way," said Crowell.
"I feel overjoyed. I feel I can jump," he exclaimed. It`s been an emotional transition. "I'm overwhelmed. I feel great about it."
Crowell was put in touch with a leading plastic surgeon in New York who removed the masses from half of his face. He has a 96% success rate in removal of keloids, and prevention of them from re-forming. 
The surgeon has treated the keloids in stages to shrink them.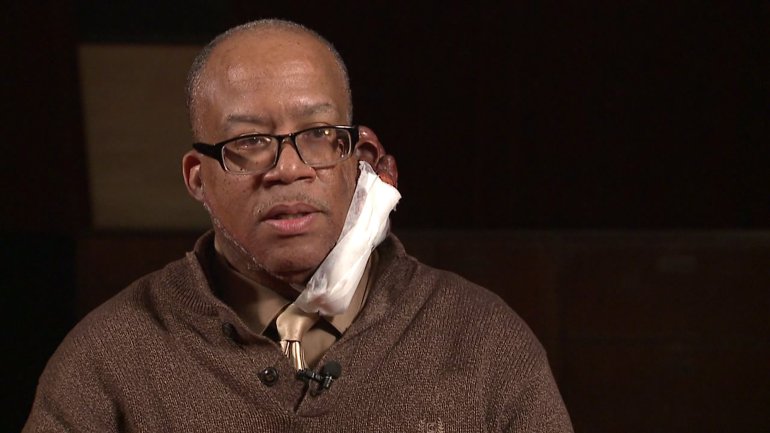 "My confidence has come back. My ability to be me. I talk to people a little bit more. I can do a lot more than before," said Crowell.
"I can hear better on both sides than what it was before. That`s great to me, knowing that I`m not limited." 
"I see a better future, a better experience because I`m at halftime right now with my body. One half is done, and I'm looking at the future for the second half — to get the second half done. Then that way, I feel I will be in full bloom," said Crowell.