As a proud Black Brit, it makes me even prouder that The Queen has picked the first black man to hold the role of equerry.
The role is one of the most important positions in the royal household.
Ghanaian-born Major Nana Kofi Twumasi-Ankrah, is an Afghanistan war veteran. The officer from the Household Cavalry will be taking over the role later this year.
Twumasi-Ankrah's royal career so far has included acting as escort commander at the wedding of Prince William and Kate Middleton in 2011.
He has also commanded the Blues and Royals at the Queen's birthday parade.
His new role will mean he could spend more time at Her Majesty's side than even her husband, the Duke of Edinburgh.
Earlier this year, Prince Philip announced that he will be stepping down from public duties this autumn.
Twumasi-Ankrah's could be the most visible man by The Queen's side.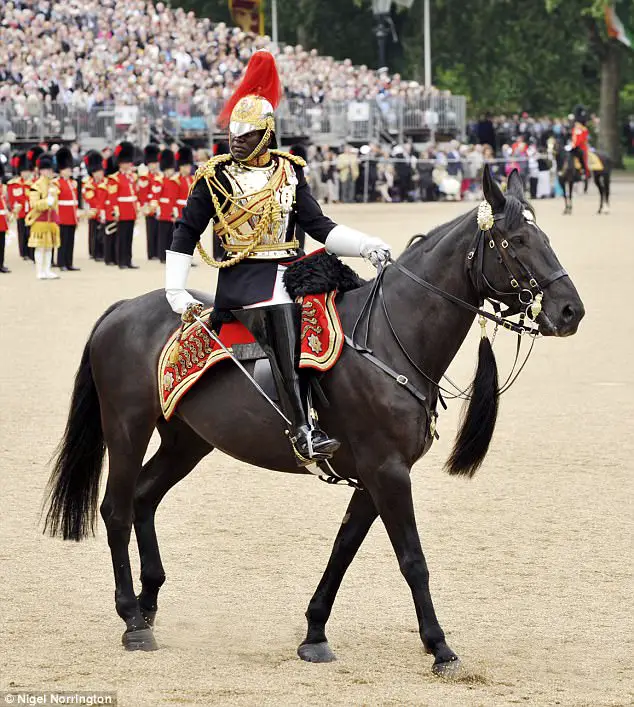 Twumasi-Ankrah, 38, told the Sunday Times that as a young child he used to watch the trooping of the color with fascination.
He said: 'I would have never imagined that one day I'd command the regiment which I'd fallen in love with.'
'From what I've seen in the UK, our cultures really do mix and if I'm not a good example of that I really don't know what is.'
What will surely make Twumasi-Ankrah even more happy, is that The Queen is thought to have picked him personally from a group of candidates.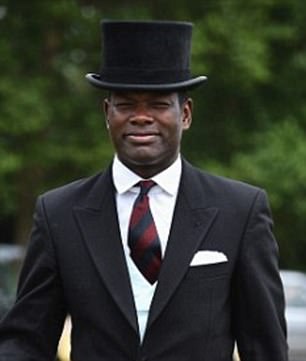 The Household Cavalry's official Twitter page posted today and said: 'Major T-A is a Regimental legend & couldn't be a better fit for the Equerry job.'