A beautiful eleven-year old girl has been taken way too soon.
Yazmin White was tragically hit and killed by an Amtrak train in Florida while she was looking down at her phone.
The youngster left Carmelita's Food Mart in Haines City. She was walking through the woods when she tried to cross over railroad tracks at an intersection.
The Amtrak train's conductor told Polk County Sheriff's Office that when he saw the girl, he immediately slammed on the breaks.
He repeatedly blew his horn and tried to warn her. But poor Yazmin was distracted and didn't notice the train, ABC Action News reported.
The train, with 12 passengers on board, was travelling at 68mph when it hit her.
Sadly, Yazmin was pronounced dead at the scene.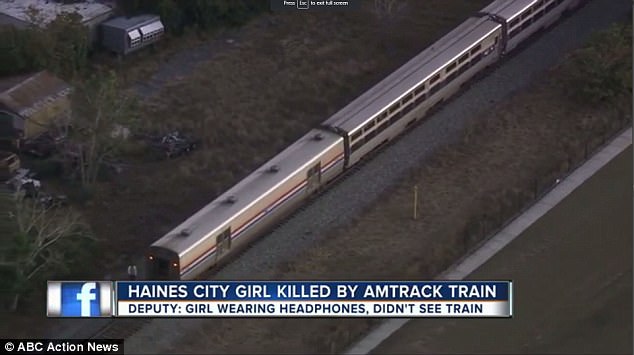 In a statement from Polk County Sheriff Grady Judd said: 'We are completely heartbroken and send our deepest condolences to Yazmin White's family.'
'This is a tragedy no parent or family should ever have to go through. Please keep them in your prayers.'
The principal of Davenport School of the Arts where Yazmin attended said the young girl was a talented musician and was a piano major at the school.
Our thoughts and prayers are with Yazmin and her family.