A deadly craze dubbed the 'Hot Water Challenge' has left a young girl horrifically burned. 
11-year-old Jamoneisha Merritt's face was badly scarred after she attended a sleepover. Her so-called 'friends' poured boiling water over her.
The youngster is being treated in a hospital's burns unit for serious injuries to her face, neck, shoulders and chest.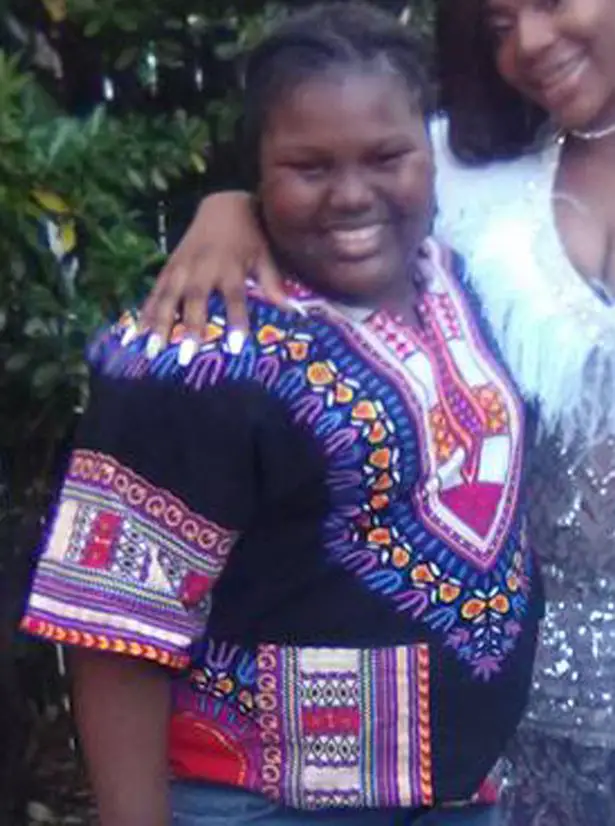 Jamoneisha, from New York's Bronx district, had the fright of her young life after she was awoken in the middle of the night by the hot burning sensation.
The unimaginable incident happened while Jamoneisha was at a sleepover in the early hours of Monday morning.
Her bullying friends are alleged to have poured boiling water directly onto poor Jamoneisha's face.
It was all part of a 'game' called the 'Hot Water Challenge' in which an unsuspecting victim gets hot water thrown at them.
The disgusting craze has been around at least as far back as 2014 when videos popped up online. 
But this summer with kids off school for the holidays there has been a sudden upsurge in incidents. 
Another child eight-year-old Ki'ari Pope from Florida died after drinking boiling water in a YouTube dare with her cousin.
Jamoneisha's mother Ebony Merritt said her daughter's injuries are so severe that doctors haven't let the young girl look at them yet.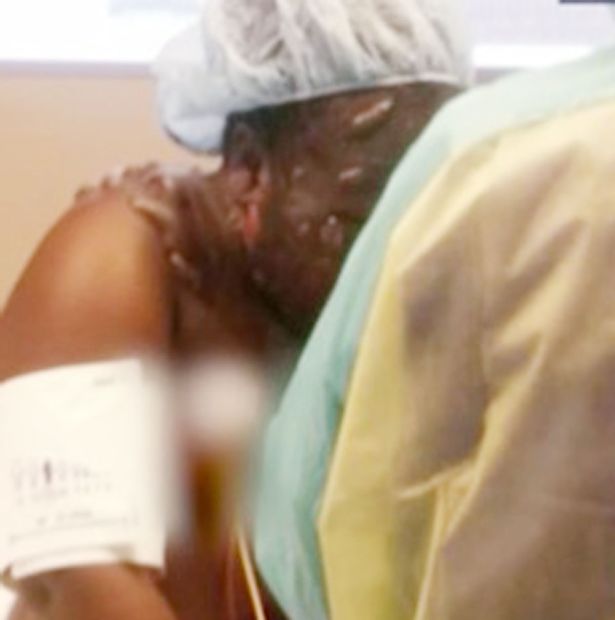 She added that she was in a lot of pain – both physically and emotionally. According to local news outlet NY1, Ms. Merritt said: "She's very sad. She's emotionally messed up."
"She don't understand why they did that to her. She thought they was her friends. I was told that they didn't like her. And they just been bullying her."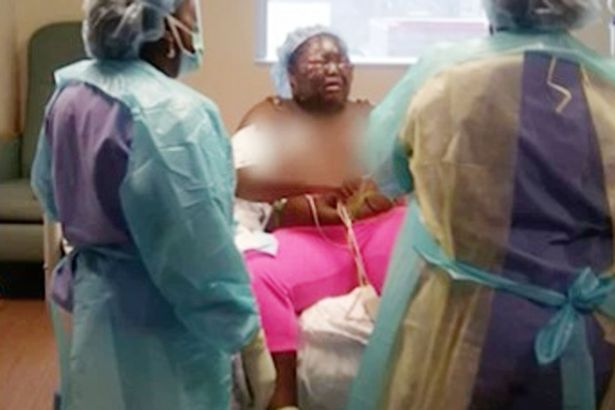 "They've been on Snapchat. It's been going on several times. The girl admitted it. 'I don't like her. I wanted to do it.'"
Later that after she posted a warning to other families saying: "Y'all parents need to be on y'all kids about not doing these stupid a** challenges they see on (Facebook)!!"
Family members have posted on Facebook that Jamoneisha is both "warmhearted" and "caring" – with a "pretty smile".
It's been confirmed that an unnamed adult was at home at the time of the incident. 
Aniya Grant Stuart, the 12-year-old who threw the water on her, is in a different hospital after trying to kill herself with a knife. 
Her mother has revealed she tried to take her own life, apparently she did not know hot water could inflict so much pain. 
Aniya's mom told New York Daily News her daughter was retaliating after Jamoneisha threw cold water on her earlier in the day. 
'They always prank each other. My daughter was sleeping and Jamoni poured cold water on Aniya. 
'My daughter was like, "OK, if you're gonna do a prank on me, I'm gonna prank you back."
'But my daughter — I don't know what she was thinking — boiled hot water and poured it on Jamoni's face,' she said. 
After learning how seriously she'd hurt her friend, she stabbed herself with a knife.
Her mother condemned her behavior but said: 'What she did was really wrong, but it's too much right now. 'My daughter is 12. Everybody makes mistakes.' 
Jamoneisha is now expected to make a full recovery. A reverend who visited her in hospital said on Thursday she was 'sitting up' and 'smiling'.