Are you a new homeowner? Congratulations! The process can be long and arduous, even while filled with so much excitement. Purchasing a home is one of the largest financial decisions you'll ever make in your lifetime and it can leave my first-time buyers feeling overwhelmed by the process.
As if the price tag alone weren't steep enough, the appraisals, taxes, title transfers, and related fees add up extremely fast. You might think the stress is finally over once escrow closes and the realtor hands over the keys… but as soon as you step inside the front door of your home-sweet-home and see the blank space staring back at you, you'll realize there's a lot more work ahead before moving in and feeling comfortable.
Maybe you forgot about the removal of staged furniture that made the space feel so homey when you first checked it out. Or, you might have made a mental shopping list of the things you need to buy after closing the deal, but it fell off your priority list during all the chaos.
Whatever the case may be, here you are in a brand-new property that's finally yours, but utterly bare and begging to be filled with life. So, how do you decorate a new home without feeling like you're losing your sanity or control of your finances? Keep these tips in mind and you'll be smooth sailing into the next chapter of homeownership.
You don't want to go overboard when you're already in deep with your recent mortgage debt. If you start financing beautiful furniture sets, a grandeur display cabinet, or lush landscaping services, you might find your money spread too thin with your savings account depleted by the down payment.
Too many first-time homebuyers make the mistake of becoming "house poor" by spending outside of their means or failing to adjust their budget after buying a home. As a result, they can fall behind on their mortgage payment and risk defaulting on their loan. We suggest setting a strict budget and decorating little by little until the final masterpiece unfolds.

If you have a big idea in mind, like building a gazebo in the backyard, this strategy can help you finance it using the wealth you've already accumulated in the home. By waiting a few years to break ground, you'll build equity in the home and can take out a HELOC or VA IRRRL that puts money back into your pocket—and prevents you from running your finances dry.
All in all, if you don't like the permanent Gazebo building then you can use temporary gazebo in your backyards. Buy the pop up gazebo online or from the local market and decorate your backyard without spending much money.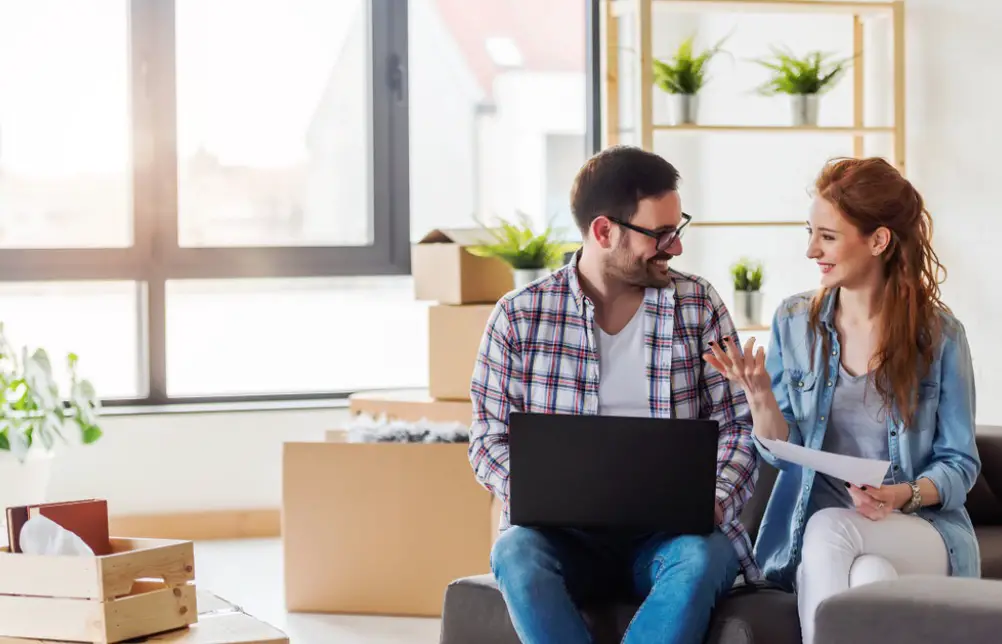 Another great way to save money while filling the space in your home is to create a registry online containing your favorite finds in the hopes that friends and family will purchase them for you as a gift. Anytime someone selects one, it gets marked as purchased and removed from the list two prevent two people from purchasing the same item—but remains anonymous so you'll still be surprised by their act of kindness.

While traditionally, this strategy would only apply to couples getting married and making a home together, there are many online retailers that allow you to create a wish list that any new homeowner can put together, regardless of their relationship status.

Start with the most lived spaces
Once you've received housewarming gifts or newlywed presents, and unload the existing pieces you already owned, you'll know what you're working with and what begs your attention. Using the budget you established to narrow your scope, it's time to start decorating.

Begin with the most inhabited rooms of your house; mainly the kitchen, bedroom, living room, and bathroom are where you'll spend the most time. It can be tempting to go for a grand entry way that wows any guest upon walking inside, but you only go in and out of that area a few times a day. And as much as you might want to impress everyone with your new setup, you should prioritize decorating for yourself before other people's opinions.
At the end of the day, appearances aren't everything; special moments and lifelong memories are what it's all about. You'll remember the times you we're sitting on the wood floor, unpacking boxes for what felt like months, and then one day you'll see the little baby feet of your toddler taking their first steps across the same space and remember how it was that you got to where you are. Happy homemaking!