Famous faces and fans alike have voiced their shock and anger at rapper Meek Mill's 2-4 year prison stint for a probation violation.
"The sentence handed down by the Judge — against the recommendation of the Assistant District Attorney and Probation Officer — is unjust and heavy handed," Jay-Z wrote Monday in a rare Facebook post.
"We will always stand by and support Meek Mill, both as he attempts to right this wrongful sentence and then in returning to his musical career."
Jay-Z, whose Roc Nation manages Mill, has previously spoken out about criminal justice reform.
He produced the docu-series "Time: The Kalief Browder Story" which tells the story of Browder, who was arrested at the age of 16, for allegedly stealing a backpack.
He was imprisoned for three years on Rikers Island without trial and spent most of that time in solitary confinement. Three years after his release he committed suicide.
Mill's probation violations stem from a 2008 drug and gun conviction, for which he served eight months. The Philadelphia rapper, born Robert Williams, has since been in and out of court for violating probation rules.
He was arrested twice in 2017, including for a March fight in a St. Louis airport.
These charges were later dropped in exchange for community service. The 'All Eyes On You' rapper was also charged with reckless driving after video surfaced of him doing dirt-bike stunts on Manhattan streets.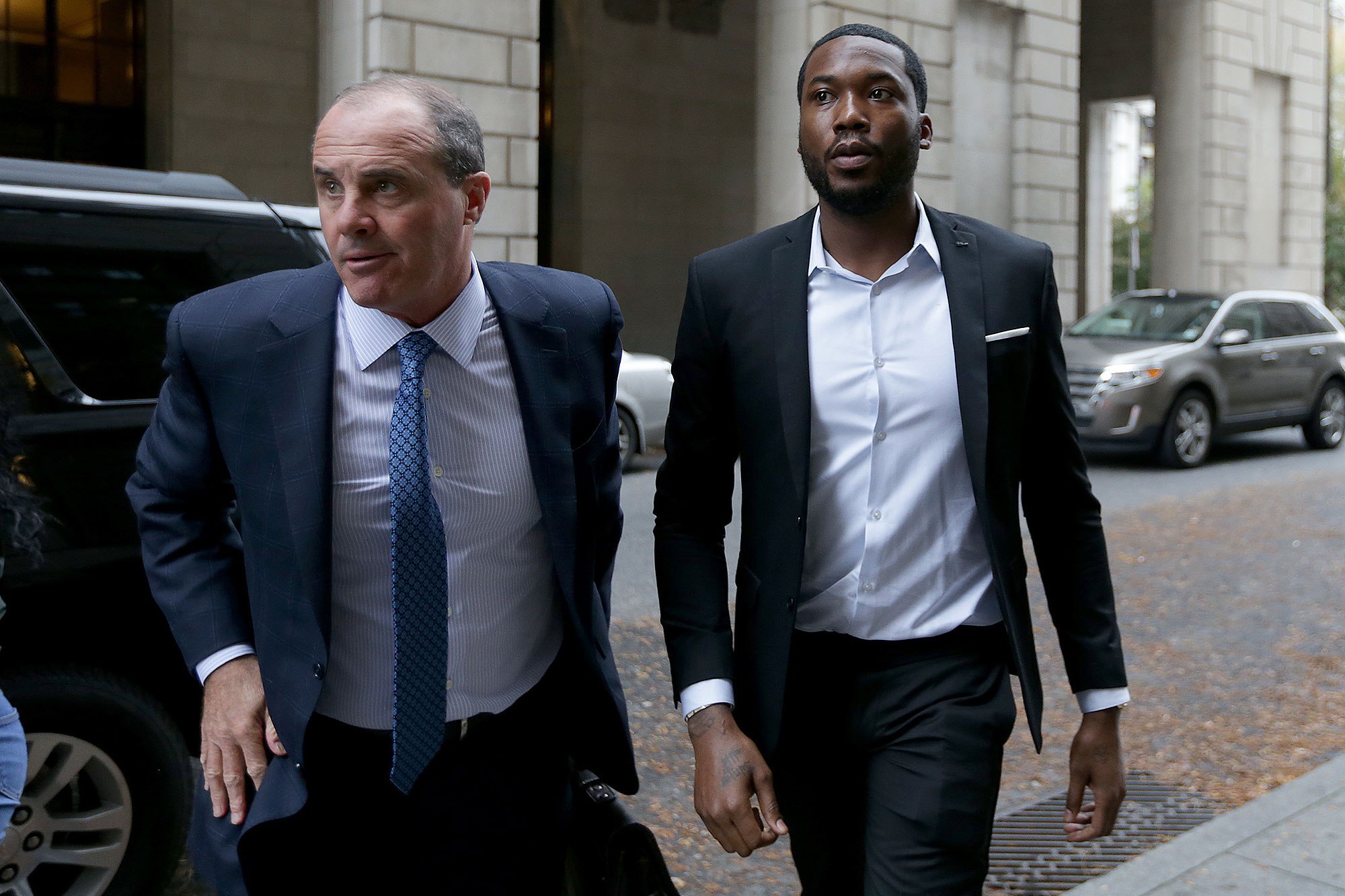 Despite this, the city prosecutor did not recommend imprisonment, citing Mill's absfrom clean from drugs since January. 
Common Pleas Court Judge Genece E. Brinkley's responded by saying that the prosecutor was too new to the case and that Meek just "does what he wants."
"I gave you break after break, and you basically just thumbed your nose at this court," Brinkley told Mill, the Philadelphia Inquirer reported.
"I'm human. I'm not perfect," Mill told Brinkley, according to the Inquirer.
"I'm asking for mercy. You gave me the ladder to do what I have to do to prevail in my struggle. I made it this far, I can't really go back and start over." Mill sought treatment this year for a Percocet addiction.
But Mill's plea for leniency fell on deaf ears.
Meanwhile Meek had the support of many in the entertainment industry. 
"It's like this double standard justice system man is just . . . I don't even have the words now y'all. #FreeMeek," Questlove tweeted.
"Praying for my brother Meek Mill right now," Kevin Hart wrote on Instagram. "God sometimes puts the toughest battles on his strongest shoulders."
"Saddened, angered, and disappointed," tweeted Hot 97 DJ Peter Rosenberg