Kim Kardashian caused major controversy last week after dressing up as the late singer Aaliyah for a Halloween party in Los Angeles. 
The 37-year-old reality star was called at best insensitive and at worst racist. 
On Friday the soon to be mother-of-three addressed the backlash on her site kimkardashianwest.com.
'I saw online that some people thought my costume was in poor taste and I am truly sorry if that offended anyone. When I was creating the costume, I wasn't dressing up as a race or culture but rather as a woman whom I will always admire,' she said.
The KKW Beauty began her post by writing: 'When I was deciding what I wanted to be for Halloween this year, I had a lot of ideas that I narrowed down to musical icons and my second costume was Aaliyah.'
'The look was inspired by what she wore in her "Try Again" music video. I wore a custom bra top and J Brand leather pants. Ariel Tejada did my makeup and Chris Appleton did my hair.'
She added, 'Aaliyah was such an amazing singer and she will forever be a music legend.'
And after her apology, the Selfish author added: 'I play every kind of genre of music in my home and I like for my kids to be exposed to many different artists. For me, it's always about love and respect.'
She also pointed out the other costumes her family rocked during the Halloween holiday.
'I loved that Kourtney was Michael Jackson for one of her costumes,' she said.
Kim was Kourtney's date that day as she dressed as Madonna.
The KKW Beauty entrepreneur added her son Saint dressed up as Axl Rose from Guns N' Roses fame.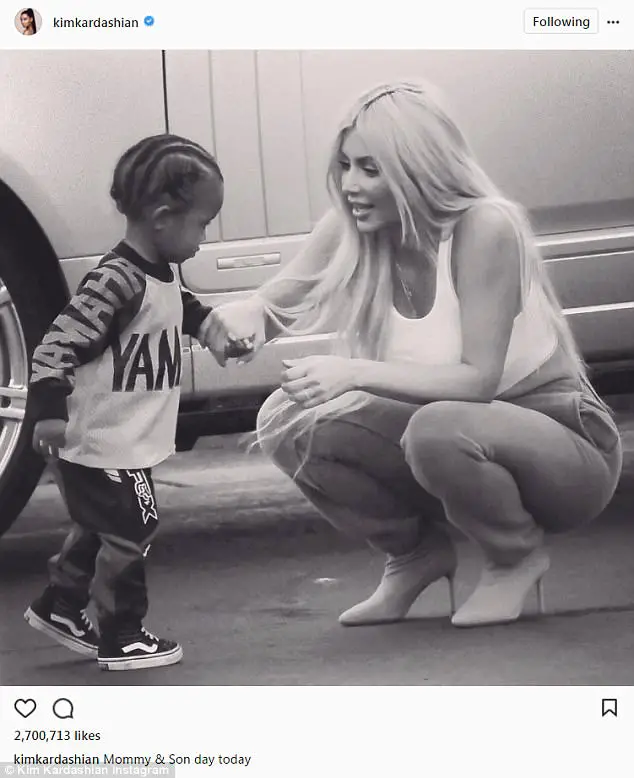 Kim flatly stated: 'We don't see color in my home. We were paying homage to people and artists we love and respect— it's that simple!'
Kim dressed as Aaliyah on Saturday night in Los Angeles.
African-American recording artist Aaliyah died in a plane crash when she was only 22 years old. 
Fans took to Twitter minutes after Kim shared a sneak peek of her costume on Instagram and questioned why she needed to dress up as a black woman. 
Some peop deemed her look inappropriate and offensive.
One user wrote, 'Legend or not Aaliyah is a black woman and you're not. It's offensive and you shouldn't push the limit, but ok…'
Check out reactions to Kim's Aaliyah outfit below: