Giovanni Melton was only 14-years-old.
I don't care if he was gay, straight or simply a teen trying to figure things out.
He deserved to live his life to the fullest and become the man he wanted to be. It is sickening that his own father would be the one to cut his potential short.
Wendell Melton has been arrested after allegedly shooting his son because he found out he was gay, police have said.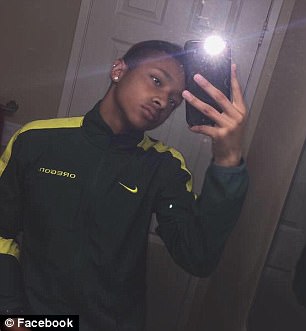 Giovanni Melton, from Henderson, Nevada, was shot by his father after an argument on Thursday afternoon.
The argument was about how he was gay and has a boyfriend, police told KSNV.
'He hated he fact that his son was gay,' the 14-year-old's former foster mom Sonia Jones told the station.
'I'm sure that inside of his mind, he would rather have a dead son than a gay son.' 
Jones said that Wendell, 53, had previously pulled a gun on his son before when he caught him with his boyfriend.  
Authorites arrived on the scene Thursday after receiving a report about a domestic disturbance at their apartment.
But when first responders arrived they found the 14-year-old in critical condition. He was rushed to St Rose Dominican Hospital, where he sadly died from his injuries. 
Wendell Melton was arrested on Friday and booked into the Henderson Detection center. 
He has been charged with open murder, child abuse and prohibited person possessing a firearm.
It is unclear if he will be charged with a hate crime.