Less than a month after the fatal police shooting of unarmed 15-year-old Jordan Edwards, NBA superstar Kobe Bryant has reached out to the grieving family.
The retired NBA All-Star surprised Jordan's brother Kevon ― who was in the car when Jordan was killed ― with a phone call for his 17th birthday.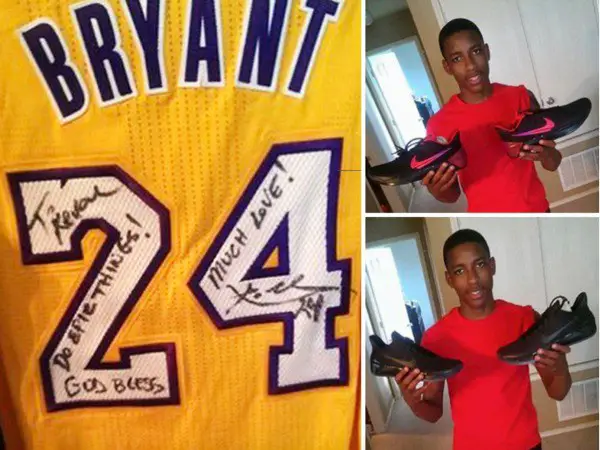 He also sent two pairs of his signature Nike sneakers, along with an autographed Los Angeles Lakers jersey that read: "To Kevon, Do epic things! God bless. Much love!"
The murder of his younger brother has understandably hit Kevon to the core. "I just can't be home by myself. I'm just scared," he told The Dallas Morning News, 
Jordan was killed on April 29, when police in Balch Springs, Texas, responded to reports of underage drinking at a local house party. When they heard the sirens several teens fled the area.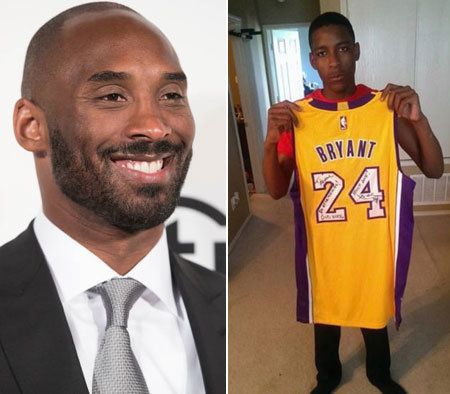 Jordan – who was an honor roll student and an all-star athlete – died of a single rifle wound to the head after former officer Roy Oliver opened fire on a car the high school freshman and three other teens were riding in.
The incident led Balch Springs Police Chief Jonathan Haber to fire Oliver. The police chief admitted, however, that he initially "misspoke" when he said the car was moving "aggressively" toward police when they fired at it multiple times. 
Dallas County prosecutors have since charged Oliver with murder in connection with the shooting.
The Edwards family have kept a dignified silence about the traumatic incident – until now. "We wanted to bury him and it be peaceful," mother Charmaine Edwards told The Dallas Morning News. "It's time that we share our story."
"It's like it's a dream. It seems like a dream," Edwards said through tears. "Never would I imagine that 10 minutes from my house, I would be driving by where he was killed.
"I wish I could have had a goodbye," Edwards said.