You guys may remember Rod "Shooter" Gates from Love & Hip Hop: Atlanta. He was involved in a love triangle with his wife Sierra and her employee Moriah. 
But sadly the actor/producer has suffered a major loss. His eldest son Rod Jr. has tragically died. 
Rod Jr. was called home after being involved in a car accident. This is what Shooter posted online last night:
'SO LOST FOR WORDS THE ONLY THING THATS KEEPING ME SANE IS I KNOW THE GOOD LORD DONT MAKE NO MISTAKES.'
'MY SON CALLED ME YESTERDAY AND SAID A DAD I SEEN YOU AND MY BROTHERS AT MAIN EVENT I SAID YEA COME ON OUT HERE WITH US. HE SAID NO TODAY DAD WE HAVING A PARTY AT MY SPOT. I SAID OK SON BE SAFE HIT ME LATER HE SAID OK.'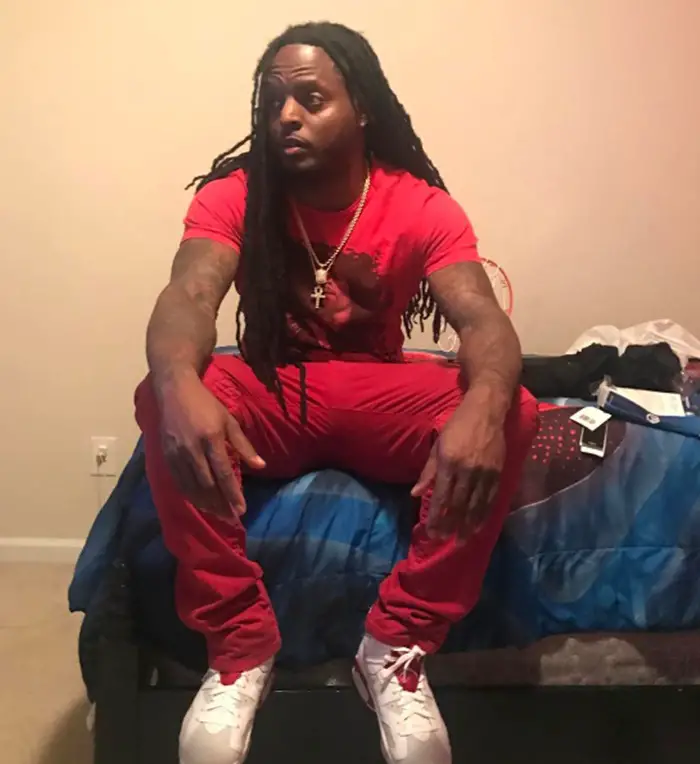 'I NEVER GOT THE CHANCE TO SAY I LOVE YOU AGAIN. IN OTHER WORDS TELL YOUR LOVE ONES YOU LOVED THEM EVERYDAY CAUSE YOU NEVER KNOW WHEN THE GOOD LORD IS GOING TO CALLED THEM HOME.'
'I BEEN THROUGH ALOT IN MY LIFE BUT I THINK THIS IS THE HARDEST SHIT EVER. A PARENT IS NEVER SUPPOSED TO BURY HIS CHILD A CHILD SUPPOSED TO BURY HIS PARENTS.'
'I HAVE TO BE STRONG FOR YOUR BROTHERS AND SISTER I DONT KNOW HOW TO EXPLAIN THIS TO THEM SINCE YOU WAS THEY ROLE MODEL.'
'THEY GO ON YOUR INSTAGRAM PAGE EVERYDAY AND CHECK ON THEY BROTHER AND THEY TELL ME EVERYTHING YOU DOING EACH AND EVERY DAY.'
'BY THE WAY GRANDAD FINALLY GOT YOU BACK WITH HIM TELL MY FATHER I SAID WHATS UP DADDY.'
'GOTS TO BE STRONG FOR THE REST OF THE FAMILY I NEVER THOUGHT I WOULD BE SAYING THIS BUT FLY HIGH BABY BOY NO MATTER HOW BIG UOU GOT YOU STILL WAS DADDY BABY LOVE YOU INFINITY.'
We offer our deepest condolences to Rod and his family at this difficult time.