Everyone knows Rihanna is super proud of her Barbadian heritage. No matter what she's doing she always makes sure to return to her homeland for the annual Crop Over Festival.
So sure enough the Bajan beauty pulled out all the stops in a show stopping bikini at the colorful harvest celebration on Monday.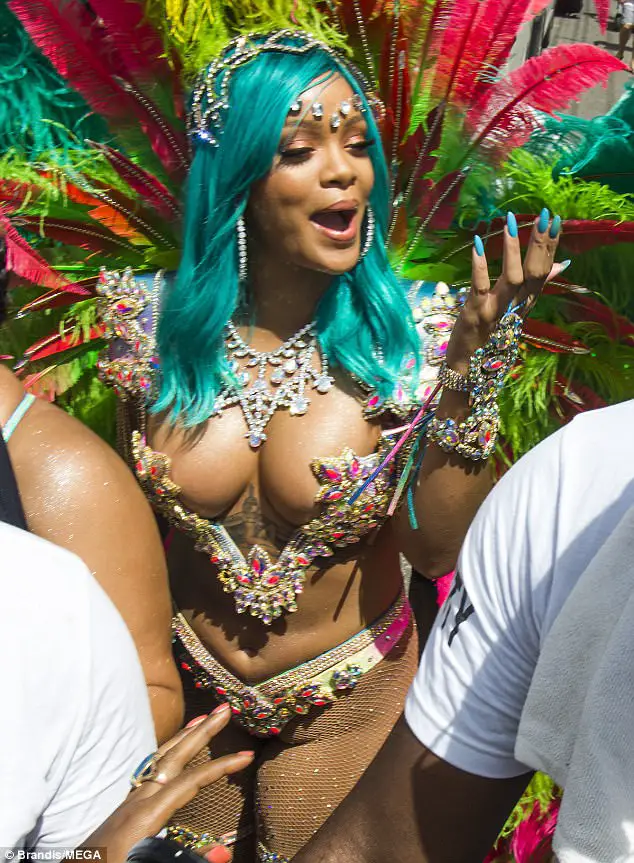 The 29-year-old Diamond singer was pictured dancing seductively in the skimpiest of bejeweled bikinis.
She paired it with matching garters, beige glitter fishnet tights and a huge elaborate turquoise wing. 
BadGal Riri was sure to post a series of snaps and videos to her Instagram story for her over 50 million followers. 
Earlier in the day the singer debuted her dramatic teal hair which she rocked at the festival.
The Kadooment Day parade (Bajan for big occasion) is the climax of Barbados' Crop Over festival.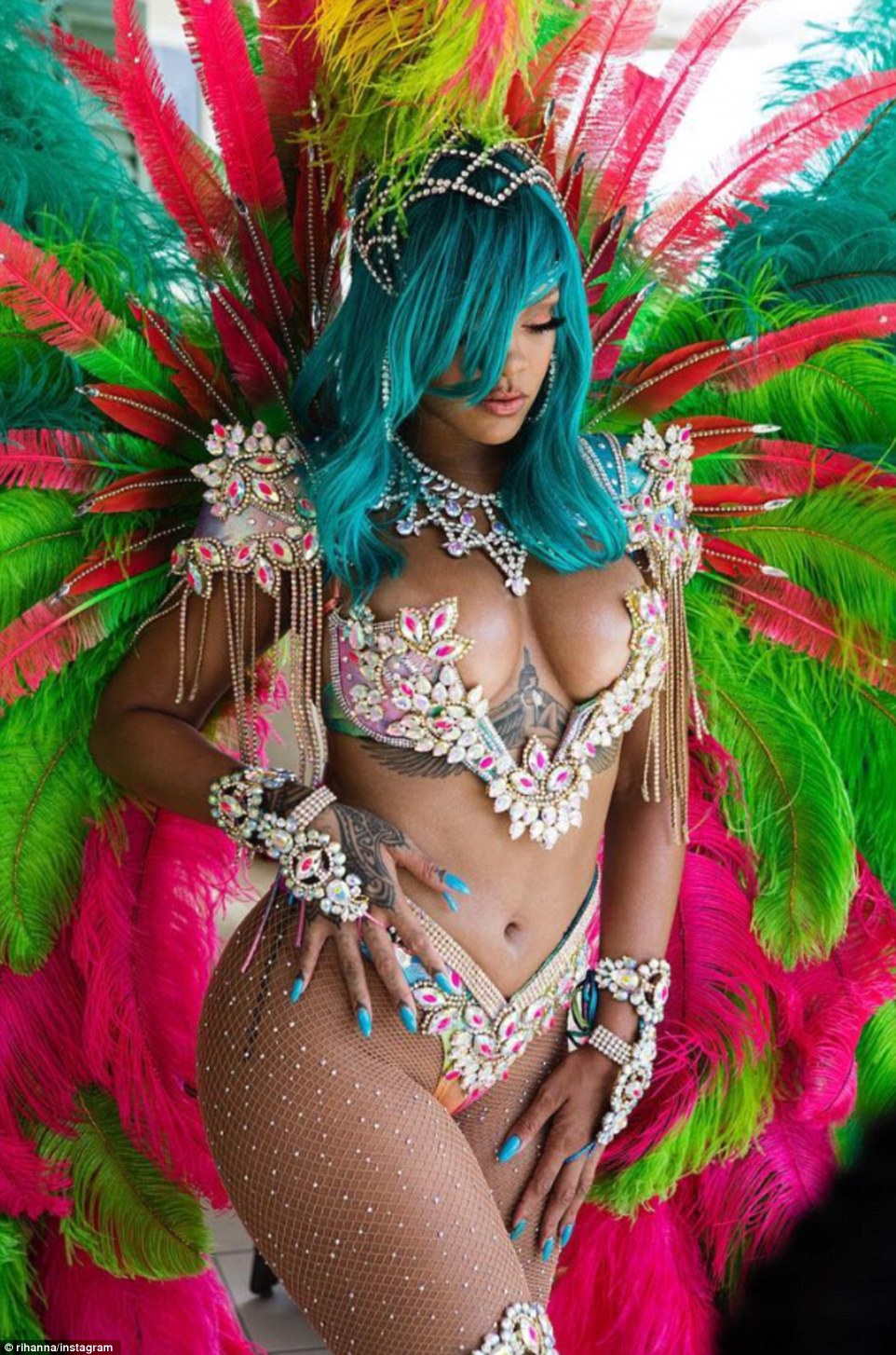 It is a West Indian celebration marking the end of the sugar-cane harvest which dates back at least to the colonial period.
Rihanna was sure to showcase her fabulous curves on social media.
She captioned one of her photos 'who ready 4 de road?' a lyric from her Bunji Garlin song for the Kadoomet Day event.
Rihanna – who is reportedly dating Saudi businessman Hassan Jameel – looked confident as ever in her outrageous attire.
Meanwhile, her sexy outfit prompted a comment from her ex-boyfriend Chris Brown.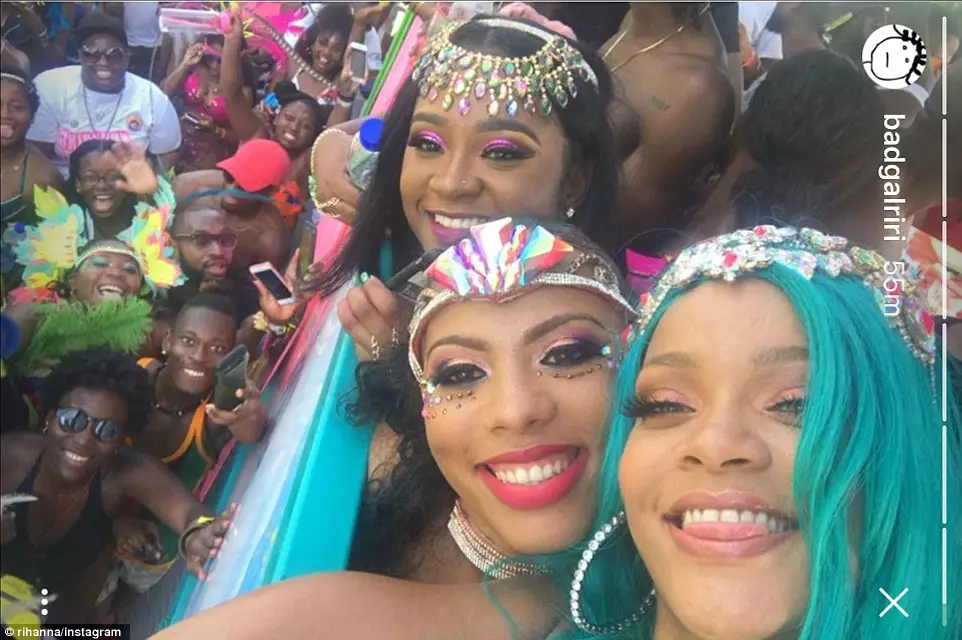 Fans were left infuriated when Chris posted a comment on his former girlfriend Rihanna's Instagram page on Monday.
The Look At Me Now singer, who assaulted Rihanna back in 2009, posted an emoji of a pair of googly eyes after she shared an image of her skimpy costume.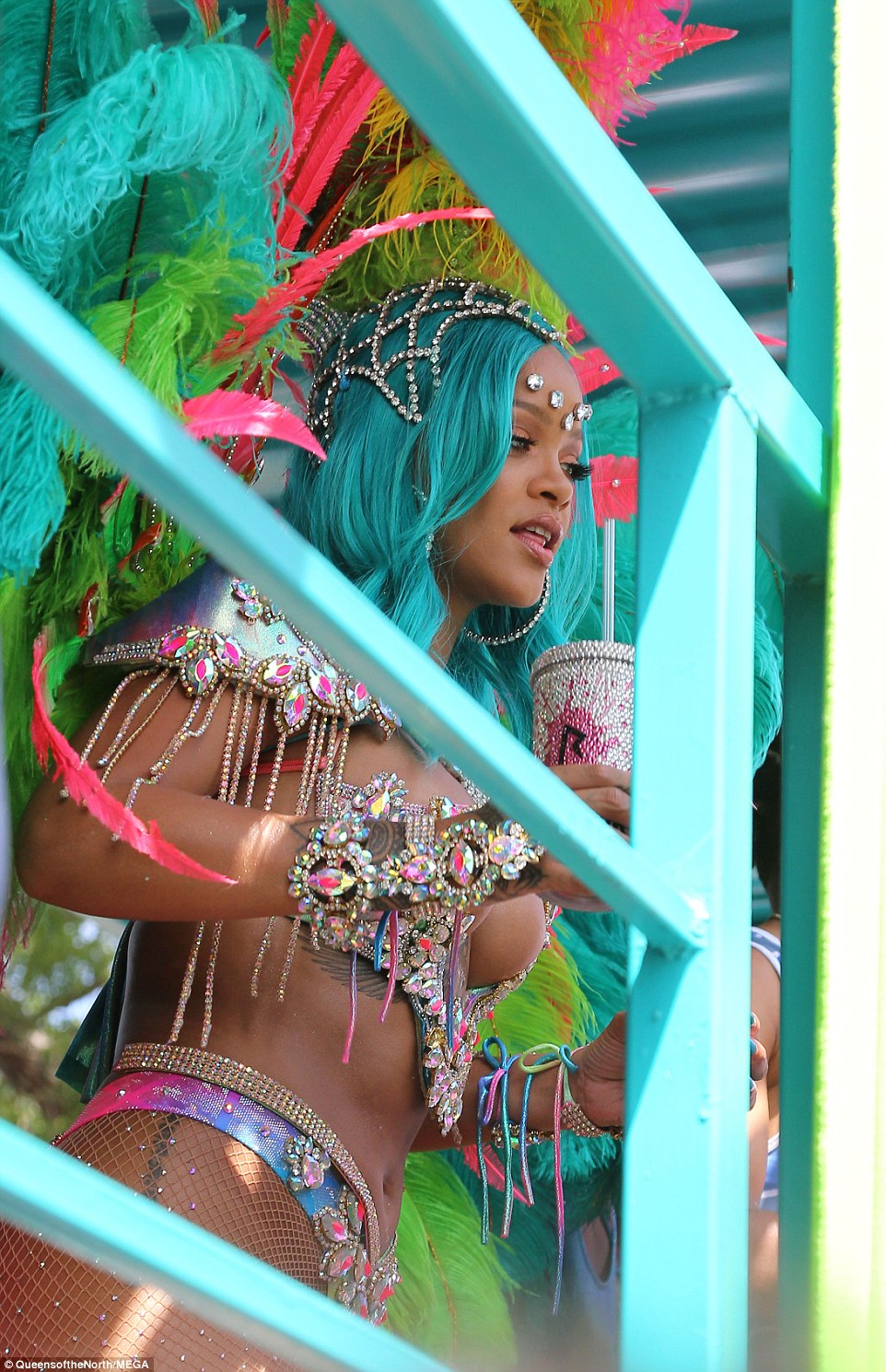 Rihanna was certainly the talk of the Internet as Chris wasn't the only one who couldn't help but stare at the stunning singer.

https://www.instagram.com/p/BXg8nzmFFIn/?taken-by=theshaderoom
Singer and producer Pharell also shared a video where he expressed his love of Rihanna's outfit.