A captivating Nigerian girl has gone viral in her native land due to her dazzling eye color.
The young girl, who has been identified as Peace, sells pumpkin leaves (Ugu) at Mile 12 market in Lagos.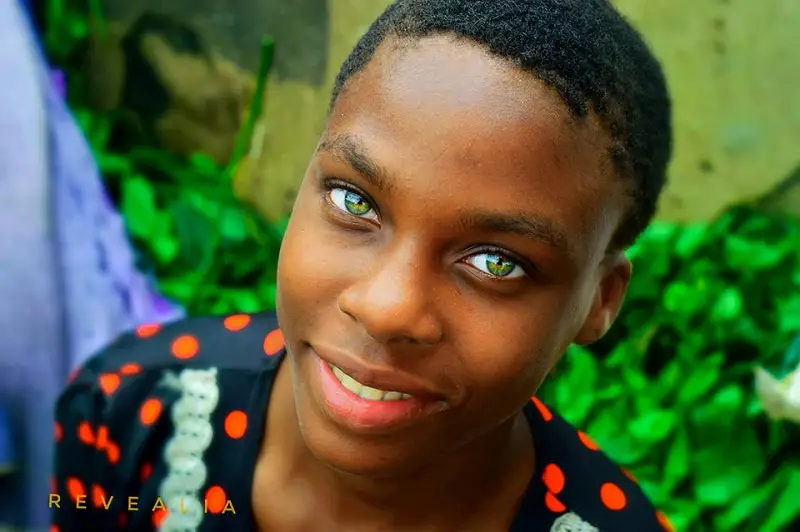 A female photographer called Abimbola snapped the pictures after stumbling upon the pretty market seller. 
Ever since the photos of the Peace surfaced online, Nigerians have been in awe of her and have taken to social media to share her photos.
Peace's eyes seem to be a mix of green, gold and blue.
After the photos made the rounds on social media, Abimbola the photographer who took the stunning snaps, went back to Mile 12 marketplace to offer Peace a full free photoshoot. 
But unfortunately she was met with hostility from other sellers.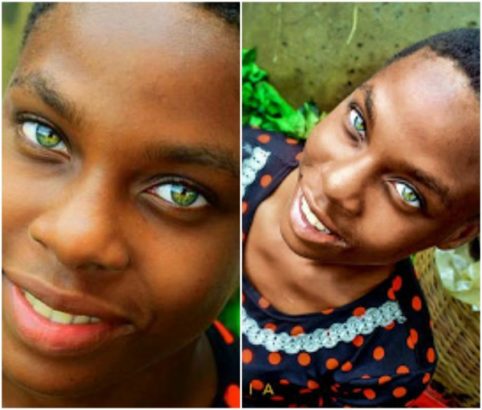 According to the Abimbola, she wanted to give Peace a chance to become famous and successful.
She wanted to take more shots of her and believed the next set of photos could catapult her to stardom following the overwhelming reaction to the first one.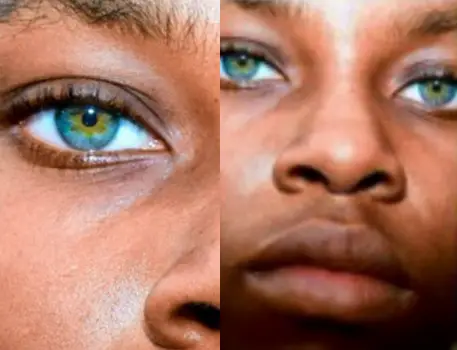 Upon reaching the market, Abimbola decided to explain her plans to the Peace's mother.
But to her surprise, other market women were jealous and convinced her mom that Abimbola was a kidnapper.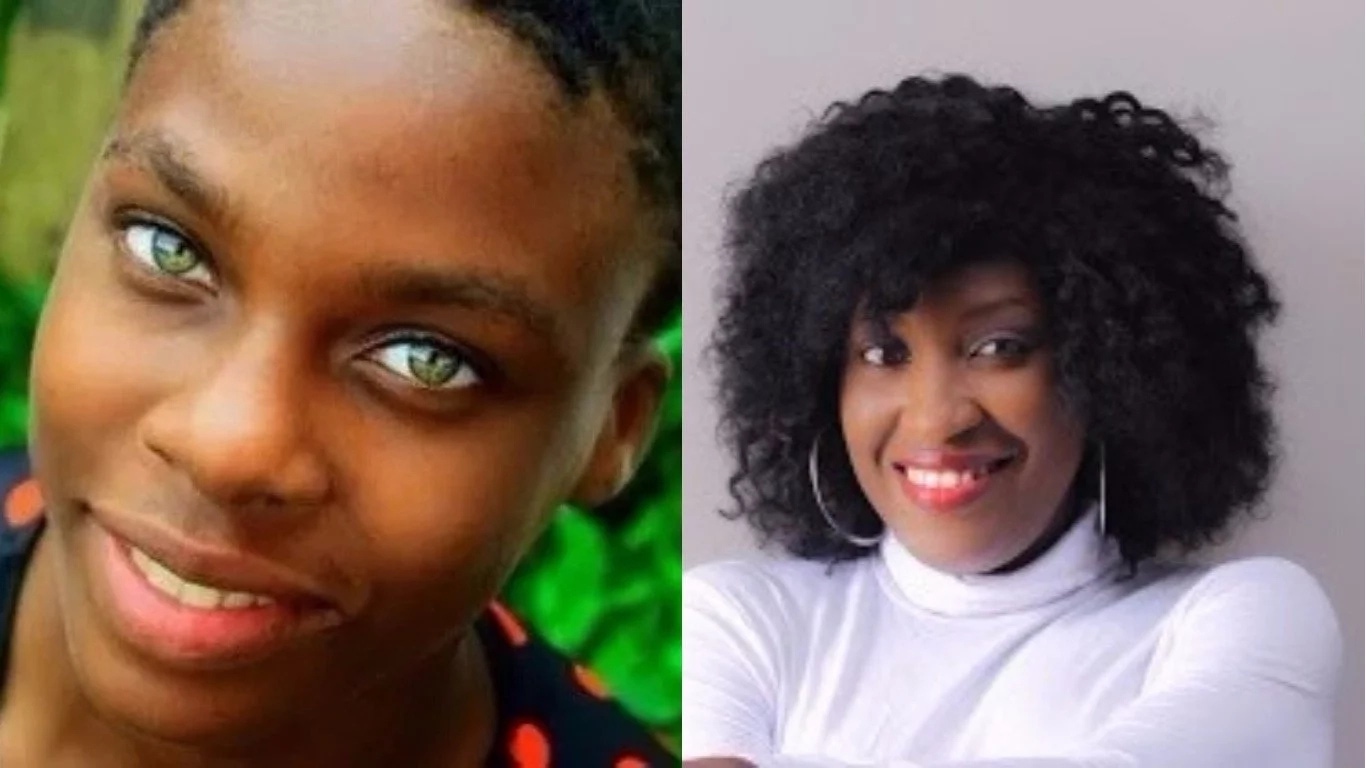 Taking to Facebook Abimbola wrote: "I can't believe how ignorant and envious people can be… I went to meet peace where her mum sells Ugwu and I was almost eaten raw by the Ugwu sellers there… I was so disoriented!"
"Peace's Mom didn't complain, I already spoke with her Dad and he was grateful but these women couldn't hide their jealousy, they made a scene and almost tagged me a kidnapper…people started gathering."
"The envious Ugwu women said they saw her pictures everywhere on the internet that she was too young, I asked them if she was too young to be successful? These women were trying to convince her mum not to allow me take her to the studio for professional photos."
"They even blamed her for allowing me to take the pictures in the first place. That's when it became so obvious that it was jealousy!"