A shocking video has gone viral showing a teen viciously assaulting his teacher inside a classroom. 
The disturbing phone footage was shot at the South Division High School on Tuesday. It shows a 16-year-old Milwaukee pupil lunging at his male teacher. 
The teen then punches his teacher in the head, causing him to collapse on the ground. But the boy is relentless as he continues to rain down punches on the man who is employed to educate him.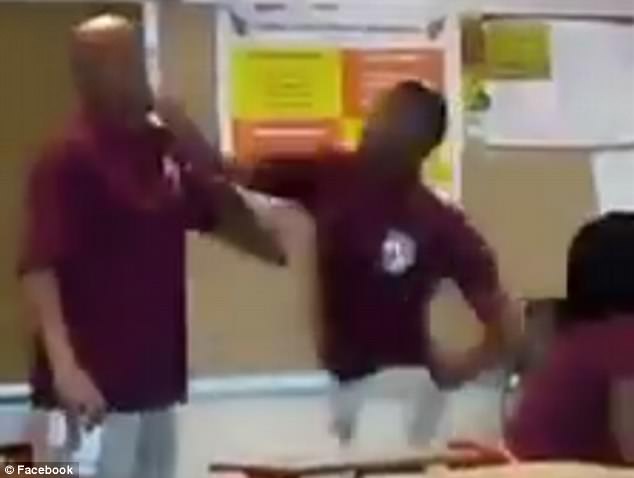 Thankfully authorities have confirmed the teacher suffered non-life threatening injuries from the attack.
It is not clear what led to the fight, but the pair could be heard yelling at each other prior to the first punch being thrown.  
The student was later arrested at the school and is now facing possible charges. 
A Milwaukee Public School spokesman said he couldn't comment but said they were cooperating with the police investigation. .
Neither the student or the teacher have been identified.