Congratulations goes out to Olympic medalist Sanya Richards-Ross who is the proud mother to a newborn baby boy!
Sanya, 32, welcomed a son named Deucey on August 12. She has shared pictures of her bundle of joy on Instagram.
'Moms have told me for years but until now I couldn't fathom how amazing it is to become a mother!' she wrote, captioning a picture of herself, the baby, and her husband Aaron Ross.
'They instantly change you… your heart grows and your love knows no bounds. This is by far the most gratifying moment of my life.'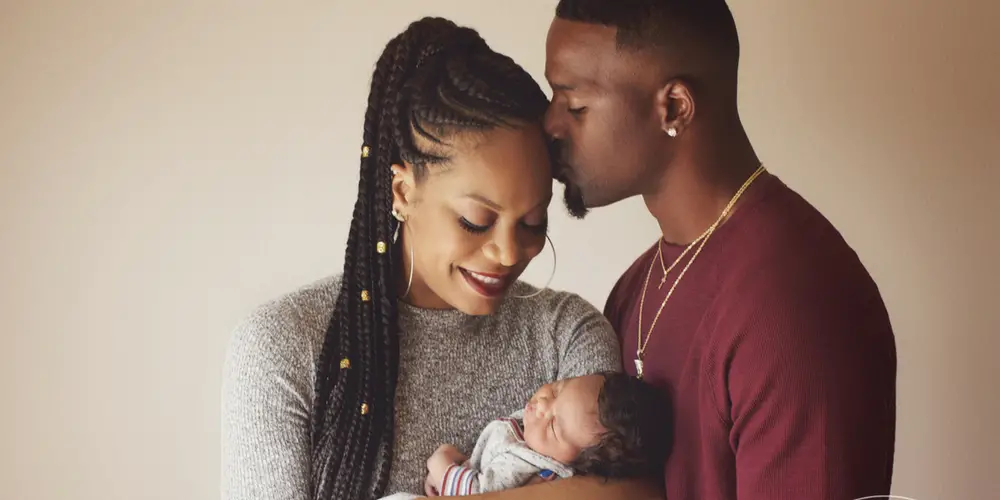 As well as uploading snaps on social media, the new parents also took part in a photoshoot for People.
'This is, by far, the most gratifying moment of my life,' she told the magazine. 'He gives me greater purpose and a reason to smile every day, and I just want to be the best mom to him that I can be!'
This is the first child for Sanya and her NFL player husband. 
But the Olympian revealed in her new memoir, Chasing Grace: What the Quarter Mile Has Taught Me about God and Life, that she underwent an abortion right before competing in the 2008 Olympics.
It was a decision that she has struggled with ever since.
Sanya was riding high after winning gold in the 4×400 meter relay at the 2004 Athens Olympics.
But things took a dramatic turn four years later when she found out she was pregnant. 
'Everything I ever wanted seemed to be within reach,' she wrote. 'The culmination of a lifetime of work was right before me. In that moment, it seemed like no choice at all.'
'The debate of when life begins swirled through my head, and the veil of a child out of wedlock at the prime of my career seemed unbearable. What would my sponsors, my family, my church, and my fans think of me?'
So, over the phone, she and her NFL star husband made the heart – rending decision to have an abortion. Aaron, who was at training camp, wasn't able to be there for the procedure.
'We didn't go into details,' she said. 'As if not saying it would alleviate some of the guilt and the shame.'
The day after the termination she flew out to Beijing for training, despite her doctor's warnings. 
While not saying outright that she regretted the abortion, Sanya wrote about her mixed feelings in her memoir.
'I made a decision that broke me, and one from which I would not immediately heal,' she said. 'Abortion would now forever be a part of my life. A scarlet letter I never thought I'd wear.'
She went on, 'I was a champion — and not just an ordinary one, but a world-class, record-breaking champion. From the heights of that reality I fell into a depth of despair.'
At the Olympics, she and her team took gold again for the 4×400 meter relay. She also won a bronze for the 400 meter dash.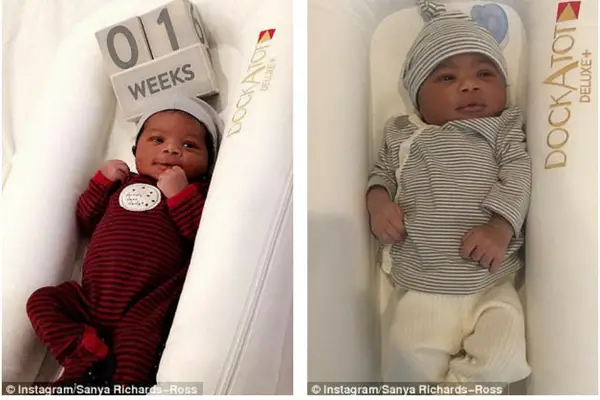 Sanya wrote that she 'harbored some resentment' toward her husband because she 'felt abandoned in the decision'.
It wasn't until years later that they discussed the abortion and Aaron told her how he really felt.
'He believed that our child in 2008 was a blessing we had rejected by always wanting to be in control,' she said.
Speaking to ESPN, Sanya added that this was the 'toughest moment in my life', but she hopes that opening up about it will help other girls in her position.
'I think there are lots of young girls who experience this, especially female athletes,' she said. 'I look forward to having more discussions about it and helping young women heal from it.'