On December 2, 1983, Eleanor Williams life changed forever.
Her precious daughter was abducted from a bus stop.
But now more than three decades on, she has not given up hope that one day she will be reunited with her child.
Williams is pleading the public for new information.
When the now 52-year-old was 18 years old, her then three-and-a-half-month-old baby girl was kidnapped.
She admits what happened next was a terrible mistake.
'I blame myself every minute, right up to this minute. It's been 34 years, and it's not something that's over. I deal with it every day, whether I talk about it or not … It's always on my mind,'
Williams told the Washington Post. 'It's always: 'How could you be so stupid? Why? Why did you do it?''
The mom traveling from Virginia to Kansas with her infant daughter, April Nicole Williams.
It was two months after she graduated high school and. She was on her way to meet a soldier her brother had set her up with.
But a mother's worst nightmare would ensure she would never make it to her destination.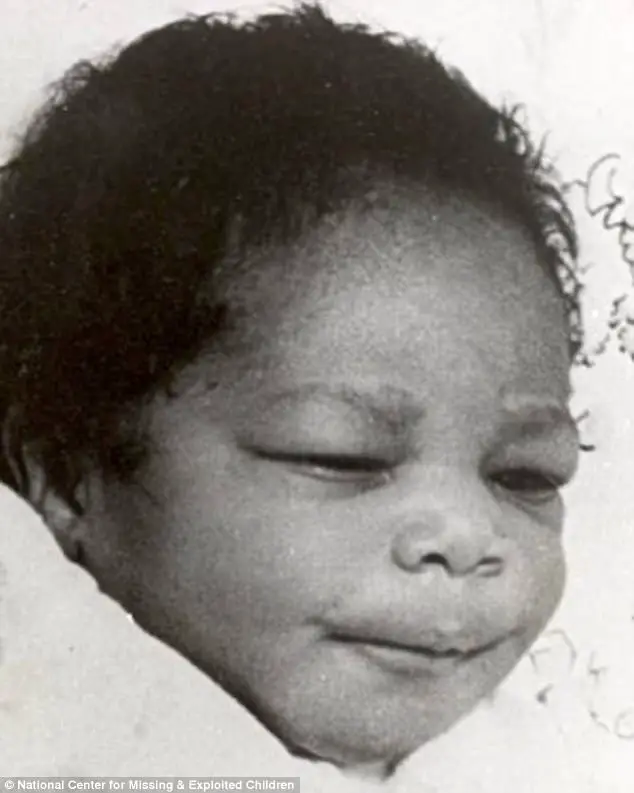 Williams recalled being exhausted after traveling on a bus for three hours with her young child.
As she waited for a connecting bus at a Washington, DC, station a woman approached her.
The woman said her name was 'Latoya' and was "friendly" and "chatty."
Latoya, who police believe may have lied about her name, gushed about how cute April was and asked Williams if she could hold her.
Williams says she hesitated, but didn't think it would be a problem since Latoya was sitting next to her.
Latoya, who may have been in her 20s, then commented that April needed a diaper change.
She offered to take the baby to the bathroom to do it because Williams looked tired.
'I was skeptical, like, 'Well … OK, I guess.' Because I was tired.'
'And I thought about it, but I had already said OK, and she had already got up and taken her to the bathroom.'
Williams said that was the last time she saw April or Latoya.
'There were times when I was younger when I wanted to commit suicide, I just felt so bad and so guilty,' she said.
'But my other kids were always my strength. Like, what would they do if anything happened to me?'
Williams, who now has two other children, said that day will haunt her for the rest of her life.
Commander Leslie Parsons with the D.C. police criminal investigations division says there have been no solid leads on the case.
But she is hopeful that having the story in the media will attract some attention.
'About the only thing we can do proactively at this point is put it out in the media. Hopefully someone will see it, and they'll call us,' she said.